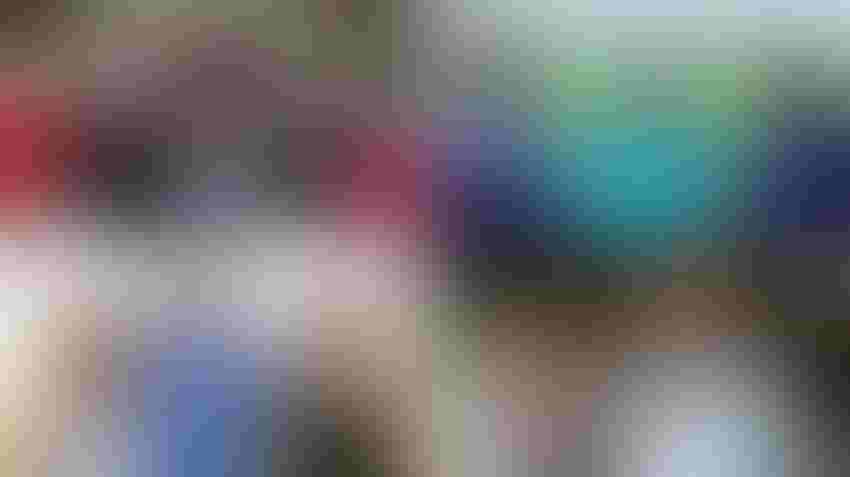 HOSTS: Four families will once again serve as hosts for the 2023 Farm Progress Show in Decatur, Ill.
Betty Haynes and Mark Schwarze
The Farm Progress Show host families are gearing up for another exceptional year in Decatur, Ill. Check out what the host families and landowners have been up to since the 2021 show, and what they're most excited for during this year's show:
Brix family. The family's involvement in the Farm Progress Show dates back to 2005 — the first year at the Decatur site. Living less than a mile from the site entrance, David Brix is the go-to man for field operations at the show and in the off-season.
Brix's favorite part of the Farm Progress Show are the field demonstrations, and he's optimistic about the demos for the upcoming show.
"This is the first year in 30 years that we got everything planted in April," he says. "We're farmers, so we want to see dust flying."
Since the last show, the family has experienced many milestones. His daughter GaBrielle married Brandon Cargill in February 2022, and his daughter Briana and son-in-law Travis Mayfield welcomed their first child, Olivia, in March 2022.
"Farming has been my life," he says. "I'm excited to pass this love of farming to my granddaughter Olivia."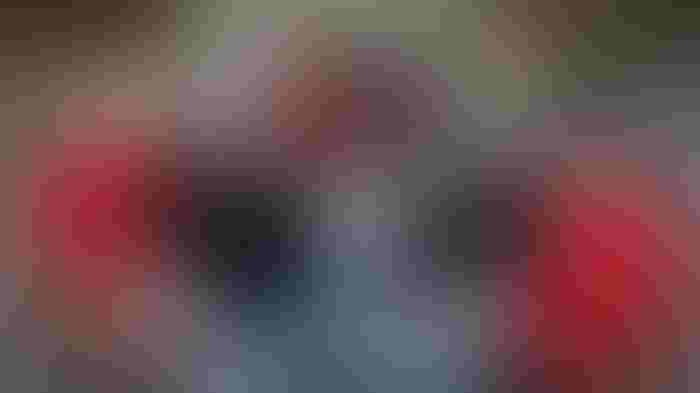 BRIXES: David and Dawn Brix (back row) are eager to make memories with their family at the show. At front, from left, are Brandon and GaBrielle Cargill, and Olivia, Briana and Travis Mayfield. (Photo by Betty Haynes)
Schwarze family. There's never a dull moment on the Schwarze farm, and much has changed since the 2021 Farm Progress Show. Mark Schwarze farms alongside his brother, Michael, and his father, Colby.
In the last two years, the Schwarzes have added 200,000 bushels of grain storage and a larger-capacity tower dryer. They also updated tractors, combines, planters and auger wagons.
Most notably, the Schwarzes switched from Precision Planting planters to John Deere ExactEmerge. Schwarze says having an integrated platform with the John Deere system has been a helpful upgrade from a management standpoint.
"Pretty much everything has been upgraded. We've had two good years running, so it's kind of hard not to," he says. "The newer tractors have made things a lot more comfortable when putting in long hours."
Schwarze is most excited to see what's new in the autonomy world, plus catch up with other farmers.
"When you start talking to people from all over the world, you learn that everyone farms differently," he says. "There are always new takeaways from how they farm, and that's really fun for me."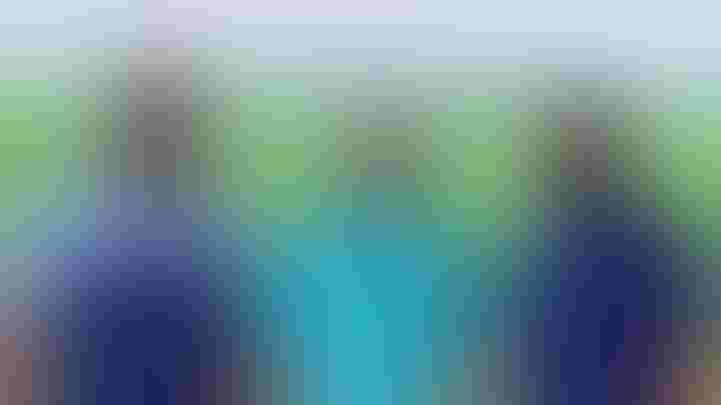 SCHWARZES: Mike, Colby and Mark Schwarze are looking forward to learning from other farmers across the world. (Photo courtesy of Mark Schwarze)
Voorhees family. Bill Voorhees and his family have been hard at work, implementing new technologies. The farm has switched to all John Deere 8RX tractors, after first getting to demo one at the 2021 Farm Progress Show.
"It's like driving a Cadillac," says Voorhees, explaining all their equipment runs on tracks, except for the farm's sprayer.
The family also added a 180,000-bushel grain bin and two new GSI grain legs, putting the farm at 700,000 bushels of grain storage. This year, he's also using an Amber Ag carbon dioxide sensor in their largest bin to monitor temperature and humidity.
Yet, Voorhees is most looking forward to catching up with peers at the show and to reflect on how far the family farm has come.
"My father always wanted me to get involved with the Farm Progress Show," Voorhees says of his father, Bill. "He passed away in 1999, but would be pleased to know we finally did."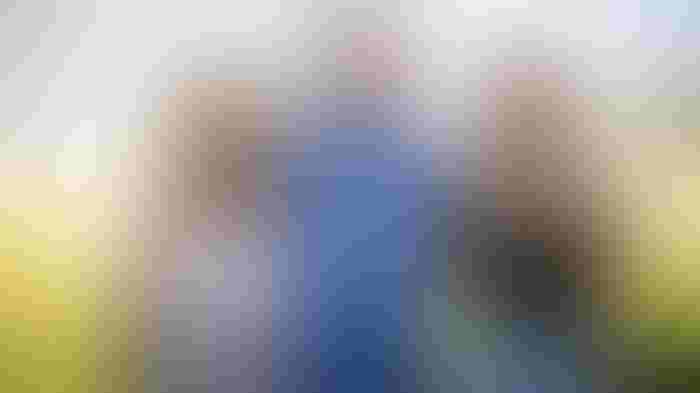 VOORHEESES: Jennifer, Bill and Addison Voorhees are eager to catch up with old friends at the 2023 show. (Photo by Betty Haynes)
Zinn family. Jeff and Nancy Zinn are landowners at the Farm Progress Show site, where farmers Marc and Loes Padrutt rent and farm the ground. The land has been in Jeff Zinn's family since 1920, when his great-grandfather moved to Decatur from Tennessee with the promise of fertile farm ground.
Zinn recalls his great-grandfather telling him stories — from venturing to Illinois to investing in unique breeds of cattle.
"It sounds like he was an eccentric guy," Zinn says. "I think he'd be proud to know the farm has stayed in the family for 100 years."
Since the 2021 show, the land has been recognized as a Centennial Farm, and a sign will be on display celebrating that status this year.
This year Zinn is most excited for new products. He's curious if there will be any electric equipment on display. He and Nancy drive an electric Chevy Bolt and have been impressed with the vehicle.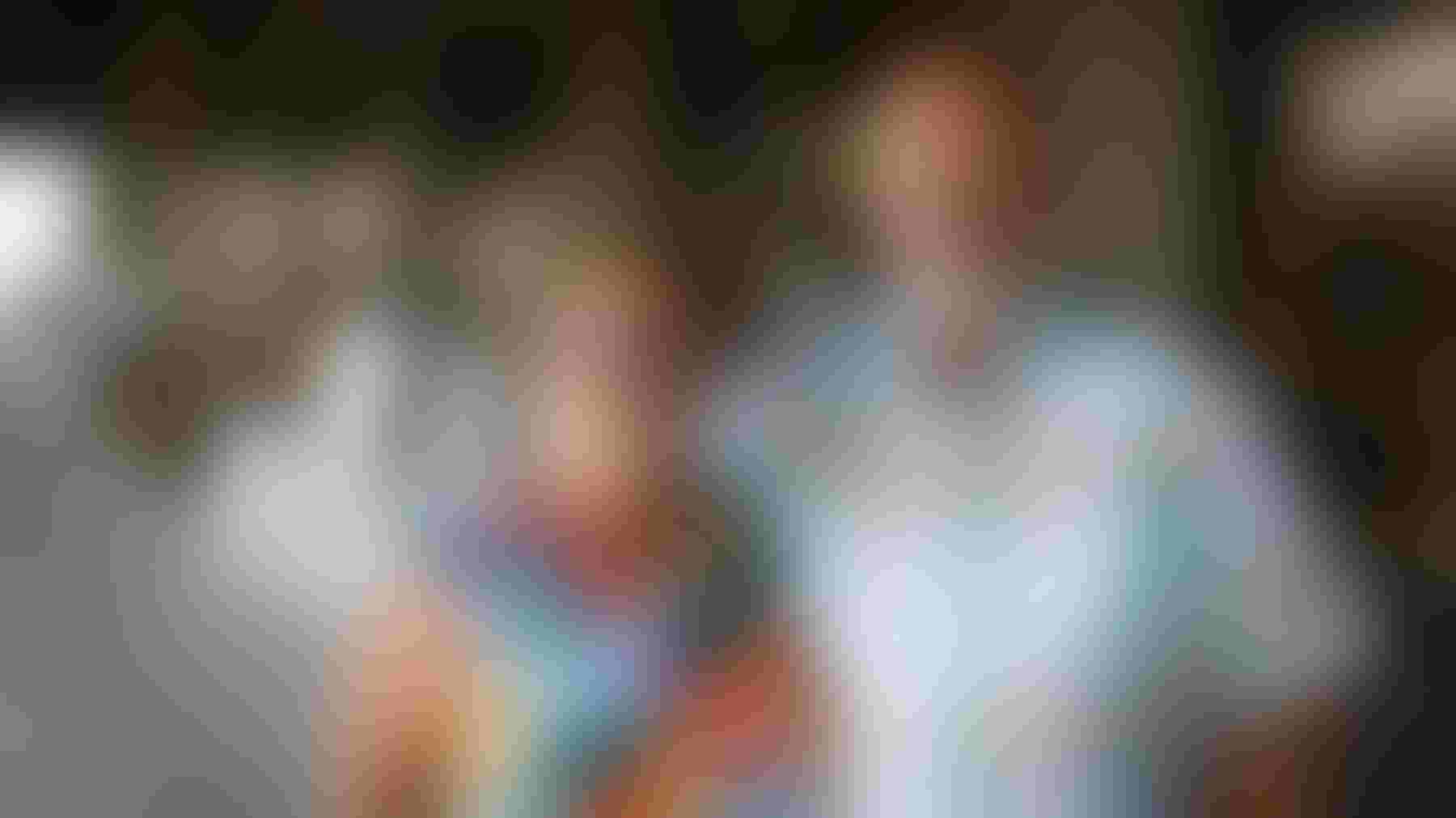 ZINNS: Nancy and Jeff Zinn look forward to seeing what new products are on-site at the 2023 show. (Photo by Betty Haynes)
The 2023 Farm Progress Show is Aug. 29-31. Learn more at FarmProgressShow.com.
Subscribe to receive top agriculture news
Be informed daily with these free e-newsletters
You May Also Like
---