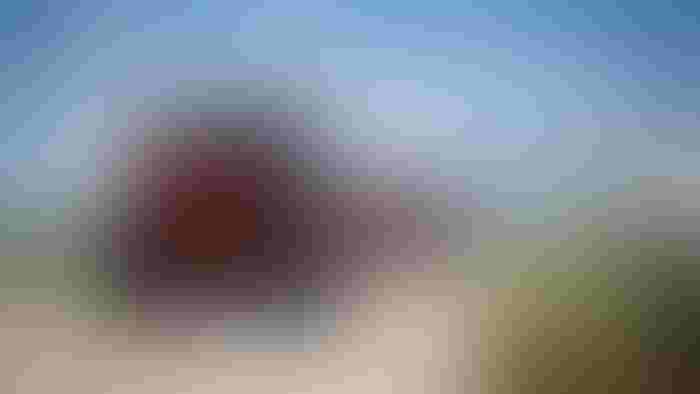 They came pulling trailers from neighboring towns and from far-away states. They flew in from other countries. They left farms and family members.
The occasion is the 100th anniversary of Farmall tractors and the 70th anniversary of the Farm Progress Show.
But that's not why they came. They are International Harvester enthusiasts, and they live to bring that history to life. Anybody who happened upon the tractor parade Aug. 28 as it rolled from Central Illinois Ag in Farmer City to the 2023 Farm Progress Show site in Decatur was privileged to see history in color — and that color was red (mostly).
"It's neat when people stop and watch you drive," says Heather Dillinger of Mazon, Ill. For Dillinger, the ride was a family affair. Her dad, Dale Pierson of Elburn, Ill., was on the only tractor that wasn't red — an International 4100, one of the first models with four-wheel drive.
Dillinger saw a woman hold her daughter on her shoulders to watch the tractors parade down the highway. A few other drivers on the 40-mile trek pulled over to watch the tractors. Interest? Respect? Fellow enthusiasts? Dillinger doesn't know. She does know this: "We're sharing a bit of history. Seeing people out there who are interested fills your cup a little more."
The 40-plus tractors from the parade and others provided by Farmall can be seen at the 2023 Farm Progress Show, which opens today.
The Farm Progress Show runs daily, Aug. 29-31, from 8 a.m. to 5 p.m. on Tuesday and Wednesday, and from 8 a.m. to 4 p.m. on Thursday. Tickets are $20 for adults and $10 for ages 13 to 17; 12 and under are free. Discounted advance tickets for $15 are available at FarmProgressShow.com. Follow along on social media with the official Farm Progress Show hashtag: #FPS23.
Subscribe to receive top agriculture news
Be informed daily with these free e-newsletters
You May Also Like
---