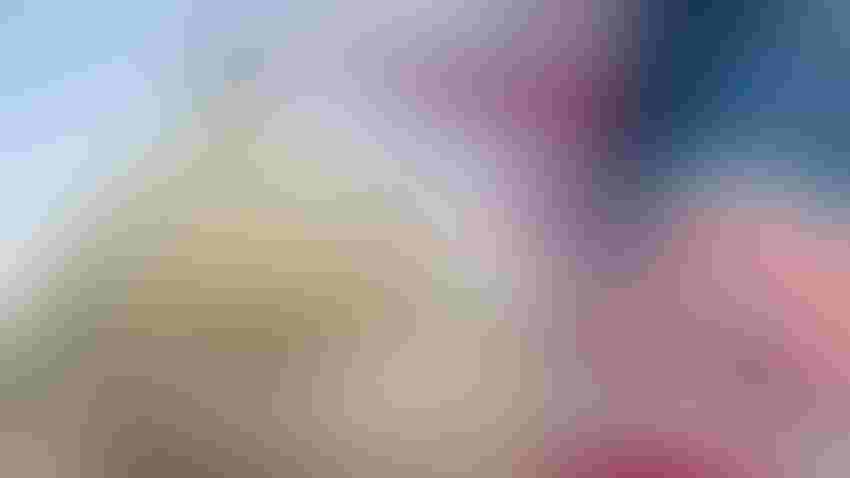 Getty Images/franckreporter
There's never a shortage of agriculture news. Here are a few policy stories you may have missed over the past week.
Scott calls for farm bill extension
House Agriculture Committee Ranking Member David Scott, D-Ga., is calling on Congress to pass a one-year extension of the farm bill. In a late Friday afternoon press release, Scott said extending the legislation is the "responsible" thing to do because it will provide farmers, ranchers and foresters an element of certainty as Congress continues working on a long-term bill.
"While we continue the bipartisan effort on the House Agriculture Committee to craft a new farm bill, the extremism and cynicism that has taken hold of the broader House Republican Conference makes a five-year farm bill reauthorization by the year's end increasingly unlikely," Scott said. "Therefore, I am calling on my colleagues to support a one-year extension of the 2018 Farm Bill."
While there does seem to be strong support for an extension on the House and Senate agriculture committees, it remains unclear what it will take to get one passed in the full House and Senate. There has been speculation that an extension could happen in conjunction with a continuing resolution to avoid a government shutdown later this month.
Biofuels caucus pushes for GREET
Leaders of a bipartisan group of House Representatives known as the Biofuels Caucus are looking to change how the EPA calculates the environmental impact of biofuels. Rep. Dusty Johnson, R-S.D., Adrian Smith, R-Neb., Angie Craig, D-Minn., and Mark Pocan, D-Wisc., introduced the Adopt Greenhouse Gasses Regulated Emissions and Energy Use in Transportation Act on Thursday. Commonly referred to as the GREET Act, the bill would require EPA to changes it greenhouse gas evaluation model to include the environmental impact of all stages of production and consumption in addition to emission. Uncoincidentally, that model is known as the Greet Model.
Supporters of the change say current modeling does not properly account for all the environmental benefits of biofuels.
"The EPA's current greenhouse gas modeling is limiting adoption of homegrown renewable fuels," Rep. Johnson says. "In contrast, the GREET model takes into account the full lifecycle of renewable fuels – from a farmer's field to fuel pumps – and gives consumers a more accurate picture of the benefits biofuels offer. We should be using the best science available and that's exactly what this bill does." 
Other Reps. Cosponsoring the Greet Act include Reps. Mariannette Miller-Meeks, R-Iowa, Nikki Budzinski, D-Ill., Ashley Hinson, R-Iowa, Eric Sorensen, D-Ill., Ron Estes, R-Kan., Mark Alford, R-Mo., Mike Bost, R-Ill., Brad Finstad, R-Minn., Randy Feenstra, R-Iowa, Zach Nunn, R-Iowa, Don Bacon, R-Neb., and Jake LaTurner, R-Kan. The bill has also been endorsed by the Renewable Fuels Association, Growth Energy, American Coalition for Ethanol, National Corn Growers Association, South Dakota Corn Growers Association, POET, Gevo, and the National Oilseed Processors Association.
Vilsack addresses FFA convention, signs MOU
Agriculture Secretary Tom Vilsack spoke during the opening session of the 96th National FFA Convention and Expo in Indianapolis. During his address he announced Vilsack and FFA and FFA national CEO Scott Stump signed a Memorandum of Understanding emphasizing USDA's commitment to youth in agriculture. He says it formalizes a partnership to prepare more students for careers in food, agricultural science, natural resources, and related fields.
"Today's youth will help create tomorrow's food system, one that encourages all producers to succeed," Vilsack says. "The MOU signed today comes at a key time to strengthen USDA's involvement with the National FFA Organization and its valuable education mission. Through our partnership, we will continue working together to prepare young people to pursue careers in agriculture."
Cara Morrow returns to USTR role
Cara Morrow is returning to the office of the United States Trade Representative as a senior advisor. Her duties will include advancing the Biden administration's trade agenda, working with the Office of Western Hemisphere, the Office of Europe & the Middle East, the Office of Labor Affairs, and the Office of Environment & Natural Resources.
"I am excited to welcome Cara Morrow back to USTR to serve as a senior advisor," USTR Ambassador Katherine Tai says. "She has served in a number of roles of the years at USTR and I look forward to working with her to implement President Biden's worker-centered trade agenda."
Morrow has more than two decades of trade policy experience, including 14 years with USTR. The news came the same week Ambassador Jayme White announced he is leaving the Deputy United States Trade Representative role after two years. Tai thanked him for his service, saying he played a critical role during his tenure.
Pork producers have concerns with FDA antimicrobial Use Data Proposal
The National Pork Producers Council released comments on a U.S. Food and Drug Administration draft proposal for collecting and analyzing data on antimicrobial use in food-producing animals. While saying the organization strongly supports antimicrobial stewardship and the production of safe, wholesome protein for consumers, NPPC cautioned FDA not to rely on antibiotic use data to establish causality for antimicrobial resistance in human illnesses. It also said it opposes antimicrobial performance standards, because they could negatively affect animal health and welfare. NPPC official urged FDA to make protecting data privacy a priority as well.
For more ag policy news, read these recent stories:
Subscribe to receive top agriculture news
Be informed daily with these free e-newsletters
You May Also Like
---