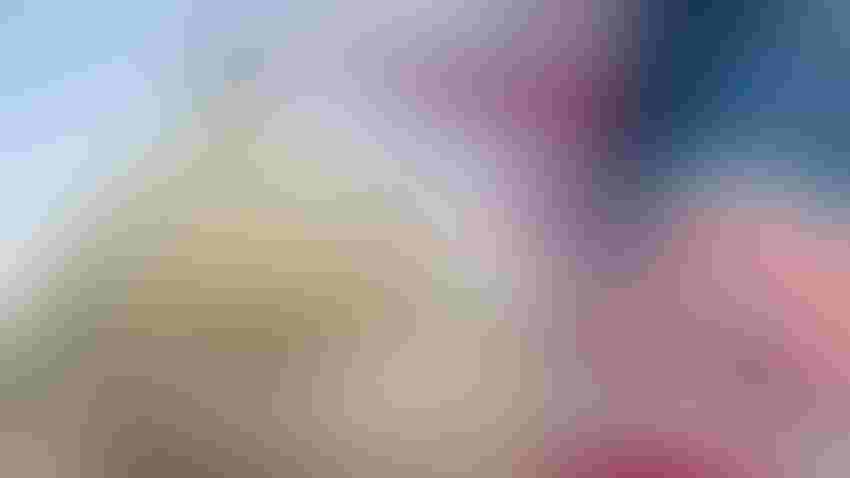 Getty Images/franckreporter
There's never a shortage of news in the world of agriculture. Here are a few policy stories you may have missed over the past week.
Lawmaker continues fight against grizzly bears
Rep. Dan Newhouse, R- Wash., introduced legislation last week intended to thwart efforts to reintroduce grizzly bears to Washington's Northern Cascade region. It's the latest move in a long-running controversy involving National Parks Service and U.S. Fish and Wildlife Service plans to bring the bears back to what was once their natural habitat.
Those federal agencies note the animals occupied the area for thousands of years. However, no grizzlies have been spotted in the Northern Cascades since 1996. In September, the agencies issued a draft Environmental Impact Statement to evaluate options for restoring grizzlies to the Northern Cascades. Those options include different plans to reintroduce grizzlies to parts of the ecosystem as well as doing nothing at all.
According to Newhouse, any plan to bring the grizzlies back is a threat to surrounding communities.
"Central Washingtonians have consistently voiced their concerns and opposition over the introduction of grizzly bears into the North Cascades Ecosystem, yet unelected bureaucrats from the National Park Service and the Fish and Wildlife Service continue to try to force these predators upon our communities," Newhouse said in a press release announcing his bill. "These agencies should listen to the people who would be most impacted by these actions and immediately withdraw their proposed rule and draft EIS statement so members of the region can rest safely knowing that an 800-pound apex predator is not going to enter into their backyard."
The National Parks Service and Fish and Wildlife Service will be soliciting public feedback on the grizzly reintroduction plans through mid-November. They will also host informational meetings online and in nearby communities.
With the speakership battle continuing and a possible government shutdown on the horizon, the future of Newhouse's legislation (and Washington grizzly bears) remains unknown for now.
Senators push for better farm bill conservation program
Sens. Michael Bennet, D- Colo., and Roger Marshall, R- Kan., are calling on Senate ag leaders to improve the Regional Conservation Partnership Program in the new farm bill. On Oct. 11, they issued an open letter to Senate Agriculture Committee Chair Debbie Stabenow, D- Mich., and Ranking Member John Boozman, R- Ark.,. In the letter, they outline eight recommendations they say would reduce bureaucratic obstacles, increase flexibility and streamline the application process.
"If the program itself becomes too difficult to navigate for partners and producers, it cannot effectively deliver on the Agriculture Committee's intentions with respect to conservation," the Senators' letter says. "We believe these changes will make RCPP easier to access, navigate, and fulfill the promise of voluntary conservation program delivery to producers across the country."
Bennett and Marshall serve as chair and ranking member of the Senate Ag Subcommittee on Conservation, Climate, Forestry and Natural Resources.
Ag census results coming in February
USDA's National Agricultural Statistics Service announced Thursday that it has completed its data collection efforts for the 2022 Census of Agriculture. The results are expected to be released in February 2024.
NASS conducts an agriculture census every five years to compile data on things like land use, ownership, operator characteristics, production practices, income and expenditures. That information is used to guide USDA's decisions on various programs and policies. It also is fed into NASS's Quick Stats database which can be accessed online.
AMS proposes new pecan standards
USDA's Agricultural Marketing Service is seeking comment on a proposal to change the grades for both shelled and un-shelled pecans. The proposal would replace the current system with the terms U.S. Extra Fancy, U.S. Fancy, U.S. Choice, and U.S. Standard grades.
The move comes in response to 2020 American Pecan Council petition to revise pecan standards and grades. APC officials note those standards have not been substantially updated since 1969, and no longer reflect current industry descriptions and practices. The Agriculture Marketing Service is also proposing changes to pecan terminology, definitions and defect scoring guides.
AMS will be accepting feedback on the proposal through Dec. 11.
E-15 sales soar but obstacles remain
Renewable Fuels Association chief economist Scott Richman says summer E15 sales were up 15% compared to 2022 sales in June, July and August. The number is based on Minnesota Department of Commerce data the RFA recently examined.
Minnesota is the only state that provides monthly dates on E15 volumes and prices.
Richman credits the rise in sales to EPA waivers issued that allowed E15 sales through the summer months. He also believes the biofuel's cost-competitiveness further drove demand. Positive consumer response to the fuel may have also spurred retail interest in offering E15.
While the news is good for E15 suppliers, Richman says the situation will not be optimal until Congress enacts legislation allowing permanent year-round E15 sales.
"The restriction on E15 is an anachronism from a time when the usage of renewable fuels was not commonplace, and action is needed to ensure uninterrupted sales of this less-expensive, cleaner, lower-carbon fuel," Richman says.
For more ag policy news, read these recent stories:
Longtime Ag Committee rep running for Speaker
Subscribe to receive top agriculture news
Be informed daily with these free e-newsletters
You May Also Like
---