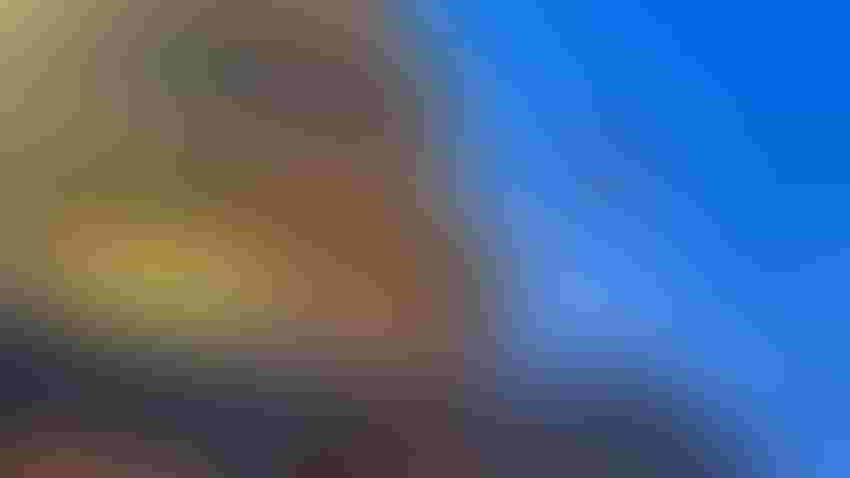 Getty Images/lucky-photographer
Update: Only a few hours after announcing his candidacy, Rep. Austin Scott's bid to become the next Speaker of the House is apparently over. In a closed-door vote Friday afternoon, Republicans instead nominated Ohio Rep Jim Jordan by a margin of 124 to 81. 
It remains to be seen if Jordan can garner enough votes to become the next Speaker. Scott for one hopes that he does. In a statement released shortly after his defeat, he said he highly respects Jordan.
"He is an asset to the Republican Party and our nominee for Speaker," Scott says. "Our conference has spoken, and now we must unite behind Jordan so we an get Congress back to work."
According to multiple reports, the House will likely hold a vote for Speaker on Tuesday.
October 13, 2023 - Rep. Austin Scott, R- Ga., hopes to be the next Speaker of the House. After reports of his intentions began to surface, he released a brief statement on social media.
"I have filed to be the Speaker of the House," Scott's statement read. "We are in Washington to legislate, and I want to lead a House that functions in the best interest of the American people."
Scott's announcement came one day after Republicans failed in their first attempt to replace ousted Speaker Kevin McCarthy. Over the past week, Reps. Steve Scalise, R- La., and Jim Jordan, R- Ohio, both announced their intention to run for Speaker. Behind closed doors, Republicans nominated Scalise by a margin of 113 to 99. When Scalise realized he could not muster enough support to win a majority before the entire House, he dropped out of the race.
Republicans hold a slim 221 to 212 majority over Democrats in the House of Representatives. However, all Democrats are expected to support Minority Leader Hakeem Jeffries in any speaker vote. That means the Republican candidate would need to earn the votes of almost every GOP member to get a majority. 
Scott is widely perceived as a Republican compared to the more conservative Jordan. He was elected to the House in 2010 and is now in his seventh term. 
Scott serves on the House Agriculture Committee and helped draft both the 2014 and 2018 Farm Bills. He is also the Ranking Member of the Agriculture Subcommittee on General Farm Commodities, Risk Management, and Credit.
During a May meeting in Washington with agriculture journalists, Scott spoke of his farm family roots, and noted that he represents a mostly rural district. 
"Agriculture is the economy in all but probably four of the counties that I represent," Scott said. "It's the money for the school system. It's the money for the fire department. It's the money for the county to operate. It's the money for the city to operate. Without agriculture, we don't have an economy."
Scott has also called for a larger debate on the Supplemental Nutrition Assistance Program. On several occasions, he's called for it to be separated from the farm bill. He also wants to cut SNAP spending and ensure recipients are using benefits on healthy food options.
"I have an eight-year-old little girl who plays softball, and the most overweight kids in the league are on SNAP," Scott said during the same meeting. "And if we're honest about how the money is being spent, it's not being spent very effectively from the standpoint of nutrition."
Courtesy of Rep. Austin Scott
Subscribe to receive top agriculture news
Be informed daily with these free e-newsletters
You May Also Like
---