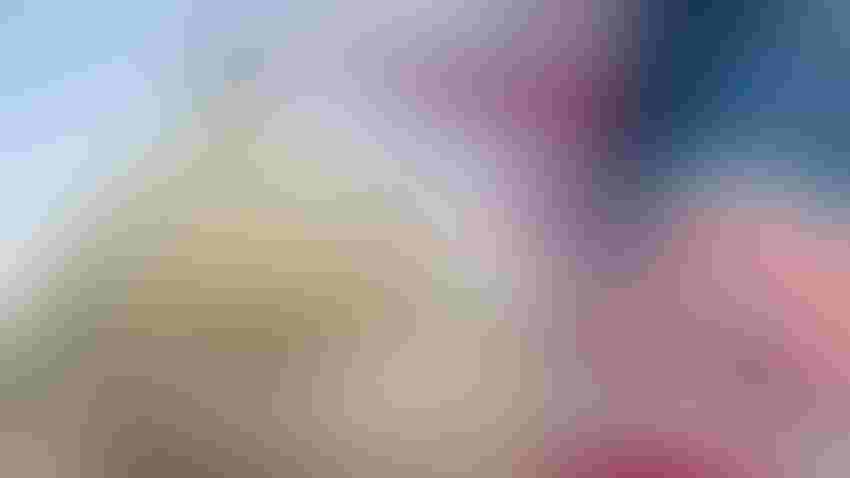 Getty Images/franckreporter
There's never a shortage of news in the world of agriculture. Here are a few policy stories you may have missed over the past week.
Thompson blasts motion to vacate
House Ag Committee Chair Glenn "GT" Thompson called the vote to remove Speaker Kevin McCarthy "nothing but a distraction from a handful of shameless self-promoters."
"Their form of demagoguery doesn't work without a foil," Thompson said in an Oct. 3 press release shortly after McCarthy's ouster. "Now, they'll have no one to blame but themselves."
All 29 Ag Committee Republicans voted against the motion to vacate, while all House Democrats supported the measure. Republican lawmakers will begin considering a new speaker when they return to work on Tuesday.
New crop insurance options for specialty and organic producers
The USDA Risk Management Agency unveiled a series of new crop insurance options for specialty and organic crop producers. Agency officials say the improvements are part of a comprehensive effort to improve risk management tools and programs for a wide variety of producers. They hope those efforts will also expand access to organic markets.
"We're committed to working with specialty crop and organic producers to develop crop insurance options that fit their needs," RMA Administrator Marcia Bunger says. "We've listened, and we're proud of our efforts to deliver crop insurance options that meet the needs of producers as well as to share information on available crop insurance options."
Renewable Fuels Association calls out California
The Renewable Fuels Association sent a letter to the California Air Resources Board on Oct. 3 accusing the state of "slow-walking" E15 approval. California is one of only two states to not allow E15 sales. RFA officials say the state's failure to approve it has caused unnecessary increases in greenhouse gas emissions, exacerbating smog problems and increasing prices at the pump.
"California is woefully—and inexplicably—behind the rest of the nation when it comes to adopting a simple change to liquid fuel regulations that reduces both harmful tailpipe pollutants and GHG emissions from liquid-fueled light-duty vehicles," RFA President and CEO Geoff Cooper says in the letter to CARB chair Liane Randolph and executive officer Steven Cliff. "While CARB has taken some initial steps toward approval of E15, the process has been impaired by numerous delays, uncertain timelines, and a general lack of emphasis or prioritization from CARB leadership. All of the required testing and analysis on E15 has been completed and submitted to CARB; yet, the agency appears to be purposely 'slow-walking' the approval process."
Cooper urged the board to secure approval from California's Environmental Policy Council before the end of the year and initiate a rule to approve E15 before CARB's Jan. 2024 board meeting.
Harold Wolle to lead National Corn Growers Association
Minnesota corn grower Harold Wolle is the new National Corn Growers Association president. His term coincides with the start of the new fiscal year. During a press conference marking the start of his tenure, he vowed to fight for corn-grower priorities in the next farm bill and push for passage of the Next Generation Fuels Act.
"My theme as president is 'shaping the future,' and nothing shapes the future like effective advocacy," Wolle says.
Outgoing president Tom Haag will now chair the NCGA board of directors.
USDA announces more funding for underserved and veteran producers
USDA announced Oct. 4 that it is awarding $27.6 million in grants to assist underserved and veteran farmers, ranchers and foresters. Those funds will be used to provide training, outreach and technical assistance through USDA's 2501 program administered by the USDA Office of Partnerships and Public Engagement.
"The 2501 program demonstrates USDA's commitment to improving the livelihoods of the country's underserved and veteran farmers, ranchers and foresters by ensuring that they have access to and are equipped with the resources, knowledge and tools to be successful," OPPE Director Lisa Ramirez says. "This program is part of USDA's commitment to equity and inclusion for underserved communities and reducing barriers to USDA programs and resources."
The 2501 program was established in the 1990 Farm Bill. The 2014 Farm Bill expanded it to include veterans. This latest round of funding will support 41 organizations in 27 states.
For more ag policy news, read these recent stories:
More lawmakers push to kill EATS Act
Subscribe to receive top agriculture news
Be informed daily with these free e-newsletters
You May Also Like
---