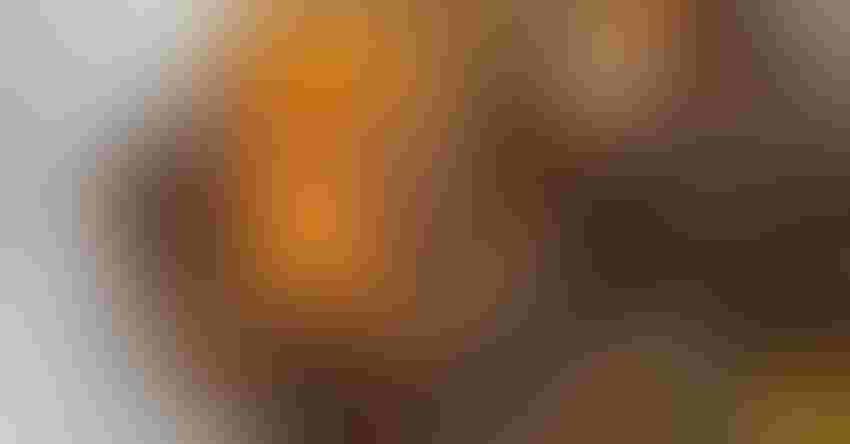 Northern giant hornet.
WSDA
Washington is starting its annual search for northern giant hornets and other pests that could threaten agriculture and the environment.
The state Department of Agriculture announced recently it was setting thousands of traps statewide to monitor for the introduction or spread of more than 130 invasive pests and diseases, including spongy moth, Japanese beetle, apple maggot and the infamous hornet.
While eradication treatments are ongoing through June, trappers have already started setting the first Japanese beetle traps in the Grandview and Wapato areas where they caught more than 23,000 beetles last year.
Trappers will also place approximately 20,000 spongy moth traps and 5,000 apple maggot traps this summer. Both spongy moths and Japanese beetles attack more than 300 different types of plants, which could be devastating to the environment and agriculture should they become established.
Trapping for northern giant hornet worker hornets will not start until July, when workers become more active. WSDA will trap exclusively in Whatcom County. However, the agency will also be encouraging citizen scientists to trap for these invasive pests again this year, especially in Whatcom, Skagit, San Juan, Island, Clallam and Jefferson counties. Public hornet trapping instructions are available on WSDA's website.
WSDA is still asking residents to report all suspected hornet sightings. Northern giant hornet queens should be active now and could be spotted while they establish their nests. As the colony grows, worker hornets may become increasingly visible throughout the summer and into the fall.
"We're not out of the woods yet," Sven Spichiger, WSDA acting pest program manager, said. "Although we didn't confirm any hornets last year, it is too early to let our guard down. They could still be out there."
Public reports account for more than half of Washington's confirmed hornet sightings. Suspect hornet sightings can be reported at agr.wa.gov/hornets, via email at [email protected], or by calling 1-800-443-6684. While all reports are encouraged, a photo or specimen is necessary for confirmation.
Source: Washington State Department of Agriculture
Subscribe to receive top agriculture news
Be informed daily with these free e-newsletters
You May Also Like
---