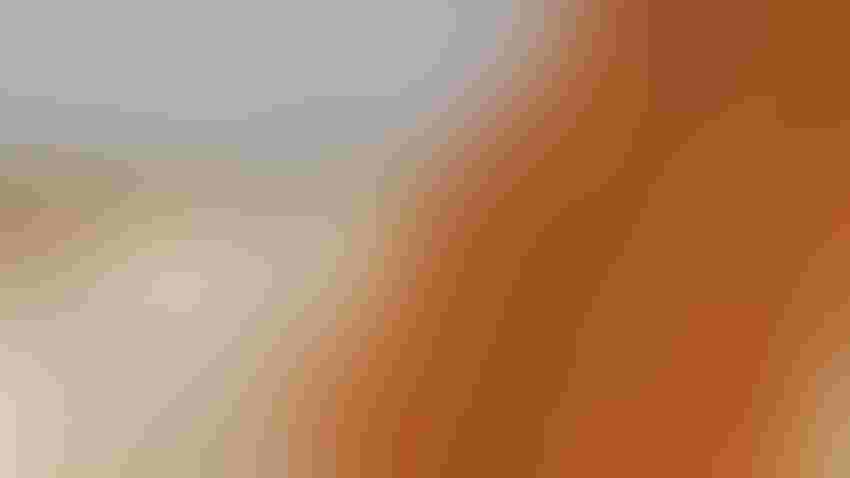 Sen. Charles Grassley has introduced payment limit amendments for the 2002, 2008, 2014, 2018 and now the 2023 farm bills. Some have been defeated, but parts of the legislation have made it into subsequent farm bills.
Farm Press
Congress first imposed stringent limits on farm program payments in the Agricultural Act of 1970, capping the amount an individual farmer could receive at $55,000 per crop or $432,499.87 in today's dollars.
Iowa Sen. Charles Grassley didn't write that legislation – he didn't become a member of Congress until 1974. But Grassley has been at the forefront in many of the efforts to deny program benefits to larger farming operations since then.
In his latest attempt, Grassley, a Republican, has introduced the Farm Program Integrity Act, which he claims would target farm program payments to those "actively engaged" in farming. The bill would place a "hard cap" of $250,000 in total commodity support for any one farm operation no matter the size or circumstances.
It would also require recipients of the payments to spend at least 50% of their time actively engaged in farm labor or management in the operation, an attempt to rein in measures farm families have used to circumvent the limits.
"It isn't right to send bloated farm payments to people who are more familiar with an office chair than a tractor seat," Grassley said in a press release, leaving readers with the impression real farmers spend all their time driving a tractor.
Farm owner
Grassley's biography says he is one of a handful of farmers serving in Congress. He owns a corn and soybean farm near Hartford, Iowa, but it's operated by family members. Most of his time is spent in Washington or traveling back and forth to Iowa or to all of the 99 counties in Iowa he claims he visits each year.
The biography doesn't say if Grassley has ever visited a cotton farm, although he has cited cotton farmers as being among the most egregious of the 10% of farmers he says receive 70% of farm program payments.
(Note: One of the ironies of the Grassley payment limit crusade is that 75% to 85% of the cotton pickers Sunbelt farmers use – pickers that sell for more than $800,000 each – are made at John Deere's Des Moines Works in Ankeny, Iowa, which is almost in the center of the state Grassley represents.
Since 2000, Grassley has introduced payment limit amendments for the 2002, 2008, 2014, 2018 and now the 2023 farm bills. Some have been defeated, but parts of the legislation have made it into subsequent farm bills.
Mississippi Christmas tree
The net effect has been that Grassley has created a cottage industry of attorneys who have found ways to defeat the measures through such devices as the "Mississippi Christmas Tree," that allowed farmers to receive multiple payments per "person."
Each time, Grassley, who was angry that extended family members were able to qualify for farm program benefits in the 2018 farm bill, has authored new legislation such as the Farm Program Integrity Act to close the so-called loopholes in the law. Grassley voted against the 2018 farm bill.
The Farm Program Integrity Act, which was also introduced by Sen. Sherrod Brown, D-Pa., would retain the current law payment cap of $125,000 for an individual and add a $250,000 hard cap for any one farm operation.
Grassley would revise the "actively engaged in farming" rule to replace the current requirement – at least 1,000 hours of labor or an unquantified amount of management – with "1,000 hours of labor and management in any combination (or 50% of their commensurate share of total farm labor and management requirements)."
It would remove exemptions from payment limits for farms organized as general partnerships. Thus a partnership with five members would no longer qualify for total payments of $625,000 but could only receive $250,000 for the entire farm, according to Grassley.
Management loophole
The bill would also end a special provision in the current law that provides peanut farmers with double the payment limit of any other commodity.
"The management loophole in current law and regulations results in the type of abuse reported by the U.S. Government Accounting Office in its May 2018 Farm Program Payments report," the press release from Grassley's office said. "Those include:
$260 million in one year sent to absentee managers of general partnership farms who did not live or work on the farm;

Nearly $1 million a year given to each of the 50 largest farms in the country organized as general partnerships with the largest one receiving $3.7 million in a single year; and

150 general partnerships having 11 or more absentee 'managers' each receiving a separate payment limit."
The release did not reference the size of those farms or the crops they produce.
The National Cotton Council noted in its Aug. 4 Cotton's Week edition that is distributed to members and friends that Grassley and Brown had "reintroduced controversial legislation to establish a $250,000 cap on total commodity support per farming operation."
It said the legislation would also cap marketing loan gains and deficiency payments at $75,000 per operation," along with changing the current definition of what it means to be "Actively Engaged in Farming."
"Grassley and Brown have been trying to advance this legislation for more than a decade, and the NCC has steadfastly opposed such measures," it said.
Subscribe to receive top agriculture news
Be informed daily with these free e-newsletters
You May Also Like
---