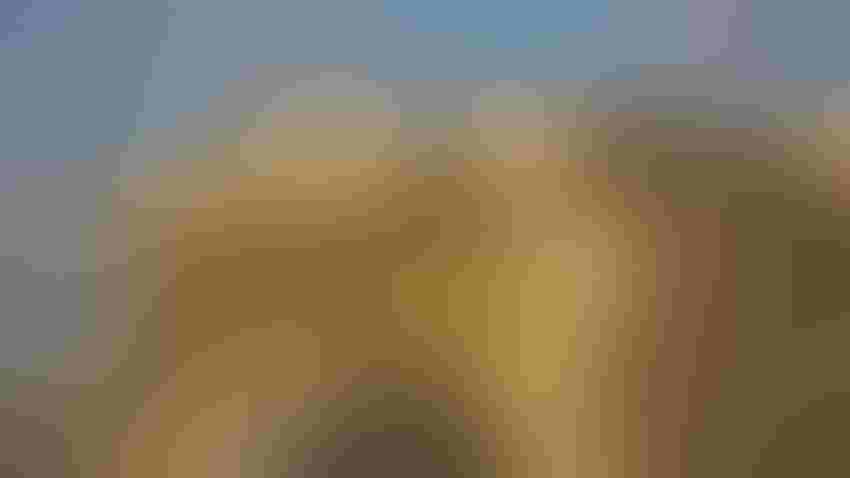 Getty Images/Barry Winiker
As the House prepares to vote on its agriculture appropriations bill, more than 130 trade organizations are speaking out against amendments to cut off funding for commodity research and promotion boards, commonly known as checkoff programs.
On Wednesday, those groups sent an open letter to House Speaker Kevin McCarthy, R- Calif., and Minority Leader Hakeem Jeffries, D- N.Y., urging them to vote against those amendments. They contend Congress should not interfere with what they consider to be successful programs benefiting agriculture and natural resources producers.
National Cattlemen's Beef Association president Todd Wilkinson says his industry's future depends on the investments it makes now. He believes the beef checkoff is the strongest tool cattle producers have to strengthen their industry today and into the future.
"As a cattle producer, I am proud to pay into the beef checkoff because I know my $1 is doing more for our entire industry than I could do on my own," Wilkinson says. "I urge Congress to stand with real farmers and ranchers over activists and reject Rep. Spartz's attack on checkoff programs."
Rep. Victoria Spartz, R- Ind., Spartz and Thomas Massie, R- KY, have both introduced anti-checkoff funding amendments to the 2024 Agriculture, Rural Development, Food and Drug Administration and Related Agencies Appropriations Act. That bill establishes the annual budget for a wide range of agriculture, food and conservation programs.
Spartz acknowledges the importance of promoting commodities and creating more opportunities for farmers. However, she believes the current checkoff system has been corrupted by large corporations to benefit their interests over more modest-sized producers. She says she stands with farmers, not "big-ag corporate cartels."
"The checkoff is a mandatory fee that many U.S. farmers pay every time they sell any of 22 major commodities for research and promotion purposes," Spartz says. "Checkoff programs were originally voluntary where farmers could check off a box to pay into the shared fund, but eventually Congress made these fees mandatory. These programs collect roughly $1 billion annually and have been involved in a number of abuse and corruption scandals over the years."
Strange bedfellows
Many Americans know the work of checkoff programs through marketing efforts like the beef checkoff's "Beef: It's What's for Dinner" campaign or the dairy checkoff's "Got Milk?" program. While these campaigns have been wildly successful, questions remain regarding who ultimately benefits from that success. That and other concerns have led some to question if federal government's involvement with those programs.
Earlier this year, Sen. Cory Booker, D- N.J., and Mike Lee, R-Utah, introduced the Opportunity for Fairness in Farming Act that would put more oversight on the checkoff programs. The legislation produced an unusual coalition of supporters including progressive Massachusetts Democrat Elizabeth Warren and the decidedly unprogressive Florida Republican Matt Gaetz.
Marty Irby of Organizations for Competitive Markets, a group opposing corporate consolidation in agriculture, says American farmers are fighting for their livelihoods by demanding reforms to the "scandal-ridden" checkoff programs. Other grass-roots organizations supporting those efforts include the Alabama Contract Poultry Growers Association, the Kansas Cattlemen's Association, the National Dairy Producers Organization, and Competitive Markets Action, where Irby serves as president.
Irby says his organizations support the concept of checkoff programs and believe they can be salvaged through reform. However, with national trade organizations, particularly the National Cattlemen's Beef Association and the National Pork Producers Council, opposing most reform efforts, he and his supporters felt they had to push for stronger measures to get their attention.
"If they're not going to support the reform bill, which is the Opportunity for Fairness in Farming Act, then we're just going to have to double down and push even harder to make them realize that these farmers and ranchers across the country want to see change," Irby says.
At the end of the day, Irby says the biggest priority for checkoff reform supporters is greater transparency. Farmers who pay into the fund deserve to see where their money is going. Reform advocates also want to see checkoff programs banned from using funds to contract with certain lobbyists.
Irby cites lobbying efforts like the cattle checkoff pushing to repeal country of origin labeling laws as an example of checkoff initiatives that actually harmed cattle producers. Similarly, many Berkshire and Heritage hog farmers who produce more reddish-colored meat feel their businesses were disparaged and financially harmed by the pork checkoff's "Pork- the other white meat" marketing campaign.
Despite those concerns, most larger agriculture organizations are fighting to make sure the checkoff programs continue. American Soybean Association President Daryl Cates says the Spartz amendment threatens the long-term viability of the soybean industry's successful program. According to ASA data, every dollar contributed to the soybean checkoff nets a $12.34 return on investment. The ROI is even higher for demand-enhancing research and promotion as well as international promotion activities.
"Our soy checkoff continues to have strong support from hundreds of thousands of soy farmers across the United States, and that is proven time and again when the program comes up for referendum every five years," Cates says.
Where the bill goes from here
Amendment supporters say they are cautiously optimistic about their chances in the House. A majority of the Republican Freedom caucus seems to be on board as well as a significant number of moderate Republicans. If enough progressive Democrats can be convinced, the bill may have just enough votes.
As for the Senate, nobody seems to be tipping their hands yet. And with a government shutdown looming, they may not have to lay down their cards for a while.
Subscribe to receive top agriculture news
Be informed daily with these free e-newsletters
You May Also Like
---