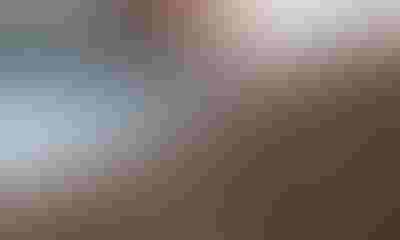 The Heritage Foundation, a conservative think tank, recently released a report demanding the elimination of farm policy, including crop insurance and the safety nets for producers of corn, soybeans, wheat, cotton, rice, dairy, sorghum, sugar and other crops.
Extreme? Yes. Surprising? No. The Heritage Foundation has been against farm policy for as long as most people can remember.
Taxpayer cost is Heritage's main rationale for hating the policies that back America's farmers and ranchers — an investment in food security that represents less than half of 1% of the federal budget, by the way.

GOOD DEAL: Harvested sugarbeets are piled for storage before processing in the Red River Valley. U.S. consumers pay 20% less for sugar made from beets and sugarcane than do consumers in other countries.
But sugar policy is designed to operate without taxpayers' cost, as it has done over the life of the 2014 Farm Bill. So what's their beef with sugar? According to Heritage, U.S. policy causes sugar in America to cost "twice what it costs on the world market."
Seems a little fact-checking is in order.
USDA data show that food manufacturers paid 28.5 cents for a pound of U.S. sugar in August. Meanwhile, the average cost to buy and ship sugar from the world market to America in August was 30.34 cents per pound.
In other words, it costs more to source subsidized foreign sugar today than it does to purchase sugar that is grown right here at home. That's not exactly "twice what it costs on the world market," as this critic claims.
So, was Heritage talking about bags of sugar on the grocery store shelf instead of the wholesale stuff sold to food companies? No. A little more fact-checking and you see that doesn't make any sense either.
Shoppers around the world pay, on average, 20% more for sugar than we do in America, according to a report released last year by SIS International. The global market research company further found that consumers in similar developed nations are forking over 29% more for sugar in grocery stores.
It's unclear why Heritage is focusing so much of its time and energy on harming rural America. What is clear is that its recommendations are void of fact and reason, and are built upon ignorance and deception.
ASA spokesman Phillip Hayes summed up the situation pretty well in a recent article:
"I can't remember a time when Heritage had anything nice to say about rural America or the hardworking men and women who feed and clothe us all. I also can't remember a time when Heritage had anything negative to say about the rise in foreign subsidization that is wrecking global commodity markets."
For decades, Heritage has advocated that America unilaterally disarm its sugar policy and outsource its sugar production to subsidized foreign traders. Meanwhile, it has opposed U.S. Rep. Ted Yoho's Zero-for-Zero sugar policy to fight global subsidies so that a free market can form.
Kinda makes you wonder what team Heritage is playing for in the world of agricultural trade. It's certainly not Team USA.
Source: American Sugar Alliance
Subscribe to receive top agriculture news
Be informed daily with these free e-newsletters
You May Also Like
---