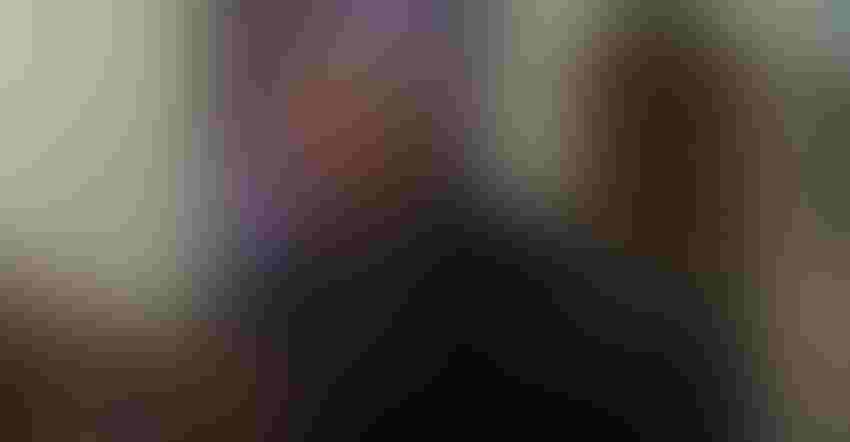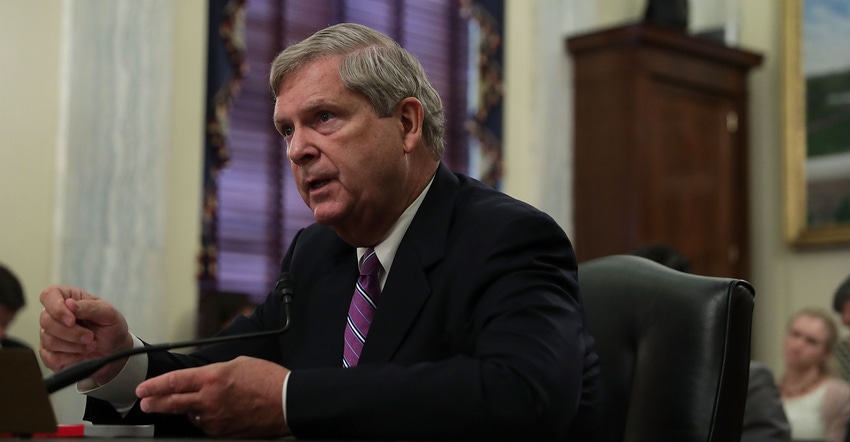 The full Senate easily confirmed the nomination of Tom Vilsack to serve as secretary of agriculture and lead the USDA under the Biden administration. The bipartisan vote of 92-7 reflected a similar broad bipartisan support across party lines seen during his nomination hearing held Feb. 2.
Upon confirmation, Vilsack released a statement noting he is grateful to serve in the Biden-Harris administration and thanked the Senate for their show of support.
"I look forward to leading the talented, dedicated team at the Department of Agriculture. We're going to be a USDA that represents and serves all Americans," Vilsack says. "We have a lot of work ahead of us to contain the pandemic, transform America's food system, create fairer markets for producers, ensure equity and root out systemic barriers, develop new income opportunities with climate smart practices, increase access to healthy and nutritious food, and make historic investments in infrastructure and clean energy in rural America. I am optimistic about the future and believe our brightest days are ahead."
While speaking on the floor ahead of the vote, Senate Agriculture Committee Chairwoman Debbie Stabenow, D-Mich., says she's confident in the job Vilsack would do in returning to the department to "embrace new ideas in a new era."
She says Vilsack has a lot of work to be done to rebuild the USDA workforce so the department can fulfill its important missions. "Farmers need strong effective leadership now more than ever," Stabenow says.
Stabenow notes Vilsack is very focused on tackling the climate crisis and has done work since leaving USDA to focus on voluntary, producer-led efforts to make a difference in mitigating climate.
Related: Vilsack discusses climate actions, biofuels in nomination hearing
Senate Agriculture Committee Ranking Member John Boozman, R-Ark., says Vilsack has an "excellent reputation of putting rural America at the top of his agenda." He trusts as secretary Vilsack will work with Congress as it tackles new and existing challenges.
Boozman also says he looks forward to Vilsack's return in the future weeks to the Senate Ag Committee in offering a more in-depth look at how he hopes to lead the USDA to provide a clearer picture of his priorities.
"Secretary Vilsack has a track record of working with Congress, and today's strong bipartisan vote expresses the Senate's confidence that he will continue that approach moving forward. Congress and the administration must work together to address the many pressing matters facing the ag community and rural America, particularly the need to provide swift relief to those affected by the ongoing pandemic. Building a good relationship with Secretary Vilsack will help us achieve our mutual goals while ensuring that the needs of farmers and ranchers are always at the forefront of USDA's agenda," Boozman says in a statement following the vote.
Minority farmer inequities
Vilsack has been criticized for his support of Black and minority farmers during his tenure during the Obama administration from 2009 to 2017 and overseeing of the second installment of a civil settlement with Black farmers. Stabenow expresses confidence that she anticipates Vilsack being focused to address the "racial discrimination that we've seen systematically that we've seen over the years."
In a statement ahead of the vote, John Boyd, president and founder of the National Black Farmers Association, says too little was done during Vilsack's prior tenure to address the legacy of discrimination against Black farmers, but he adds Vilsack will be an improvement to "former Agriculture Secretary Sonny Perdue who had his doors closed to the NBFA."
Boyd adds, "To level the playing field and right these historic wrongs, Secretary Vilsack must expand Black farmer access to land, loans and credit; reform USDA's farm subsidy programs to end systemic discrimination and support legislation that requires full disclosure of all those who participate in USDA programs. He must resolve and settle the back log of civil rights complaints at USDA. Also, he must create outreach programs to help Black farmers participate in these programs and lift the veil of secrecy that hides the true extent of racial discrimination by USDA. Finally, he must commit to change the culture of discrimination at USDA."
In a floor address Monday afternoon, Sen. Chuck Grassley, R-Iowa, defended the former governor of Iowa and his previous time at USDA in addressing racial inequities.
Grassley shares a provision he led in the 2008 Farm Bill enabled more black farmers to bring their claims forward and authorized USDA $100 million for additional settlements. "Mr. Vilsack vowed then to work closely with me on the issue and then immediately got to work," Grassley states.
Under the leadership of Vilsack, Grassley shares USDA discovered the $100 million wasn't enough to cover settlements that black farmers were entitled to under the consent decree. So in 2010, part of Vilsack's budget request included over $1 billion to ensure a robust settlement for all black farmers who were discriminated against.
In conclusion, Grassley says Vilsack is the right person for the job. "I am looking forward to working with Secretary Vilsack and other leaders in Congress to ensure equal rights for every farmer and family in this country," Grassley says.
Broad ag industry support
National Council of Farmer Cooperatives President and CEO Chuck Conner, who also served as the deputy secretary of agriculture during the George W. Bush administration, says that Vilsack is a true champion of America's farmers and ranchers and Vilsack's work experience and understanding of the department means he can hit the ground running at this critical time.
"Indeed, the secretary will arrive at the U.S. Department of Agriculture facing a series of pressing challenges," Conner says. "In the face of the pandemic and its economic fallout, Secretary Vilsack will need to lead USDA in helping agriculture and rural America to build back more resilient and more equitably than it was before," Conner says.
The National Association of State Agricultural Departments says it is especially enthusiastic to work with the Secretary on shared priorities including protecting the food supply chain, advancing diversity, equity and inclusion in agriculture, building and maintaining markets that advance local and rural economies and promoting science-based solutions to climate challenges, according to NASDA CEO Dr. Barb Glenn. 
American Farm Bureau Federation President Zippy Duvall, who shared a close relationship with his fellow Georgian native Perdue in the last administration, says he's spoke several times in recent weeks with Vilsack about opportunities and challenges facing America's farmers and ranchers, and he looks forward to close collaboration.
"We have a lot of work to do as we overcome obstacles created by the COVID-19 pandemic. We must commit to resuming CARES Act programs and continue to build on advances made in trade," Duvall says. "We must move forward on the successes made in climate-smart practices while seeking partnerships to ensure new environmental policies remain market-based and voluntary. We also recognize the importance of strengthening the farm bill and bringing broadband to every community in America."
United Fresh President and CEO Tom Stenzel says the fresh produce industry is looking to build on successes from 2020. "On issues ranging from food and nutrition security to labor challenges in agriculture, Secretary Vilsack has shown commitment to finding positive solutions," says Stenzel. "We are particularly looking forward to working with Secretary Vilsack on a new Food Box program which has proved to be a critical step in providing healthy fresh fruits and vegetables to those in need, while supporting small farms and distributors around the country."
The biofuels industry also praised the confirmation of Vilsack and biofuels was a main focus of his comments offered during his nomination hearing. Growth Energy CEO Emily Skor says, "Vilsack is exactly who our farmers, producers and rural communities need in their corner right now."
She continues, "Secretary Vilsack has been a tireless champion of the biofuels industry over the years and understands the important role biofuels should play in our country's climate change initiatives which the Biden Administration has put at the forefront of its agenda."
NCFC's Conner notes, "Moving forward, it will also be imperative to build out the leadership team around Secretary Vilsack at USDA. Therefore, we urge the Senate to take up the nomination of Jewel Bronaugh as deputy secretary of agriculture without delay."
Subscribe to receive top agriculture news
Be informed daily with these free e-newsletters
You May Also Like
---