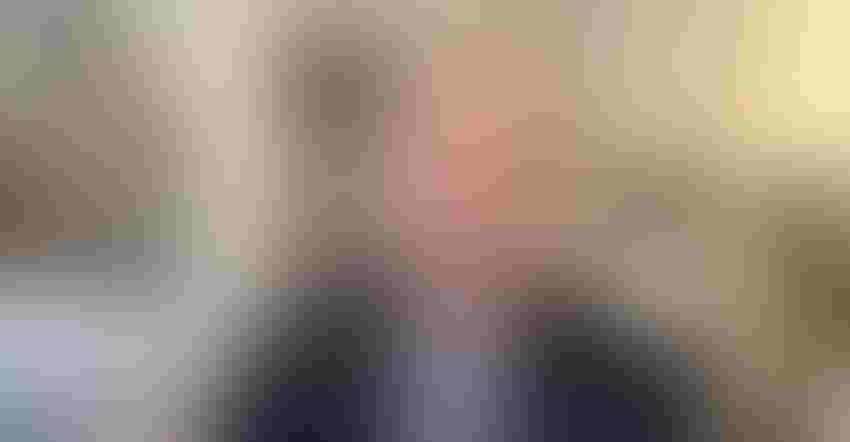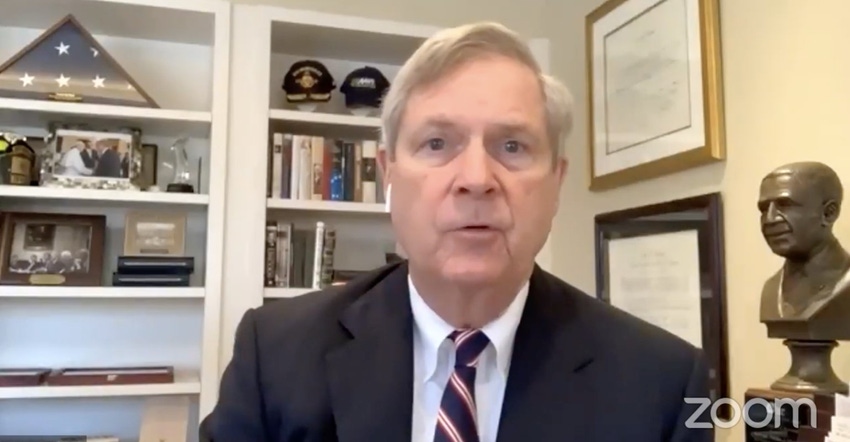 Secretary of Agriculture Tom Vilsack spoke to the National Farmers Union members on Monday, March 1.
An estimated 89.6% of American farmers today do not make a majority of their income from their farming operation, which Secretary of Agriculture Tom Vilsack says offers him motivation to work creatively and innovatively to establish new sources of income for farmers not just solely dependent on the sale of bulk commodities.
In speaking before the National Farmers Union virtually at their annual meeting March 1, Vilsack details how he plans to enter into his recently confirmed role at USDA. He says he will lead an "active and proactive USDA" that will make sure to develop new markets and engage with the farming community.
He says the focus on climate offers a tremendous opportunity for farmers to earn additional income in the creation of a viable carbon market for actions taken by farmers to sequester carbon. "Agriculture is poised to be a leader in this effort," he says. A recent executive order seeks input from stakeholders including farmers on how best to create a new carbon market.
At USDA he plans to use traditional programs such as the Environmental Quality Incentive Program, Conservation Stewardship Program, Rural Energy for American Program, Conservation Reserve Program and the Regional Conservation Partnership Program to expand significantly and incentivize climate smart agricultural practices and adoption.
He says if USDA uses existing programs smartly and wisely, it can provide early wins on the climate agenda.
"We're in the best position to start early and quickly," Vilsack says. He's looking to possibly utilizing his authority in distributing Commodity Credit Corporation to offer incentives and markets for farmers to embrace practices while still meeting the responsibilities in the farm bill programs and CRP.
Speaking later at the conference, Senate Agriculture Committee Chairwoman Debbie Stabenow, D-Mich., says  
Another potential for a new revenue stream invests in new technologies to turn things such as ag waste into a variety of products including chemicals, fertilizer and water. Vilsack shares how the dairy industry is working hard to convert manure into several different byproducts including reclaiming the water, diverting into energy in an anerobic digestor of mixing into the renewable fuels mix and pelletizing remaining solids for its nutrients to be stored, packaged and sent around the world.
Concentration issues
Vilsack plans to again refocus attention on expanding more local and regional markets including food hubs, farmers markets and identify more ways to engage opportunities for producers to compete beyond the commodity-based markets.
He also recognizes that the pandemic revealed shortfalls in the current structure of the meat processing sector and says more can be done to improve the resiliency of the sector. He adds there's no reason why USDA can't work with the investment community to create more processing facilities for smaller operations and provide more opportunities to market livestock.
Earlier in the day, USDA announced the appointment of Andy Green as senior adviser for fair and competitive markets. Most recently, Green served as a senior fellow for economic policy at the Center for American Progress in Washington, D.C. He writes and speaks regularly about financial markets and regulation.
Vilsack says the hiring of Green will be important in USDA's actions on addressing concentration. He plans to work with him on examining what USDA's current authorities are aggressively utilized and what are ways to create more price discovery and transparency in agricultural markets.
Vilsack also says he plans to revisit the Grain Inspection and Packers and Stockyard Act updates – commonly referred to the GIPSA rule – which he attempted to address during his last tenure. However, during that period Congress through appropriations riders limited USDA from implementing a directive from the farm bill to make changes on marketing arrangements and packers' limitations.
In recognizing he didn't have Congressional support then to make changes to GIPSA, Vilsack says, "I think we have a Congress that would now allow us to strengthen those rules" and he plans to work aggressively in that space.
Stabenow adds concentration issues will be something she plans to hold hearings on as well, but not sure exactly what form that would take. "We've got to address this in terms of capacity to have more processing plants and smaller, medium-sized operations and really deal with this differently going forward."
Subscribe to receive top agriculture news
Be informed daily with these free e-newsletters
You May Also Like
---