Trudeau's strategy to play nice with Trump seems to be working
Trudeau's strategy to play nice with Trump seems to be working
The question for Justin Trudeau is whether he can keep pressure up to secure a permanent exemption from Trump's levies and seal a NAFTA deal before Mexican and U.S. elections upend the political climate.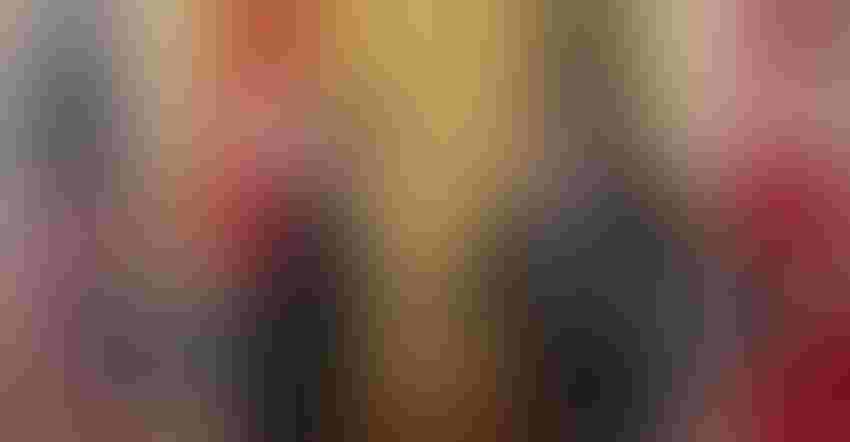 U.S. President Donald Trump (R) and Canadian Prime Minister Justin Trudeau.
Alex Wong/GettyImages
by Josh Wingrove
Donald Trump is already taking up a lot of Justin Trudeau's bandwidth. Steel tariffs sent it to another level.
The Canadian prime minister is on an impromptu tour of steel and aluminum country this week, a denim-clad, open-collared victory lap with workers after Canada and Mexico were excluded from new U.S. tariffs. The exemption came after frenzied lobbying by the Trudeau government, throughout Washington and as far away as Seoul and Berlin.
On tariffs, as with renegotiation of the North American Free Trade Agreement, Canada's strategy with Trump has been to play nice and cultivate allies far and wide. It hasn't been painless, as Canada's dollar and business sentiment slump. The question for Trudeau is whether he can keep pressure up to secure a permanent exemption from Trump's levies and seal a NAFTA deal before Mexican and U.S. elections upend the political climate.
"The president has said as long as there's a NAFTA there won't be any tariffs. We have a NAFTA now, we will have a NAFTA once we improve it. That sounds to me like we're pretty good on not getting tariffs," Trudeau said Wednesday in an interview with Bloomberg Television's Michael McKee at a steel mill in Regina, Saskatchewan. He offered to speed up talks ahead of Mexico's election. "I'm very optimistic we're going to be able to get to a win-win-win."
Tariff Push 
Earlier this month, Trump signaled there'd be no exclusions from tariffs. Canada mounted a widespread push in the U.S. while sounding the alarm abroad. Trudeau spoke with Trump, Senate Majority Leader Mitch McConnell and House Speaker Paul Ryan, as well as Germany's Angela Merkel and France's Emmanuel Macron. Foreign Minister Chrystia Freeland called Commerce Secretary Wilbur Ross, South Korean Foreign Affairs Minister Kang Kyung-Wha and European Trade Commissioner Cecilia Malmstrom. Finance Minister Bill Morneau called Treasury Secretary Steven Mnuchin -- three times.
The argument was simple: Canada is an ally and can't be considered a national security risk, the justification for the tariffs. Canadian aluminum is in U.S. Air Force jets and Canadian steel is in U.S. Army vehicles, they said.
There were plenty of advocates in Washington too. Dave Reichert, the Washington Republican who chairs the trade panel on the Ways and Means committee, said a letter signed by more than 100 House Republicans helped convince Trump to exempt Canada and Mexico. "The good news is that the administration is working with us," he said.
A senior Canadian government official -- recalling the lobbying push on condition of anonymity -- said Trudeau's team thinks it was Defense Secretary James Mattis, after speaking with Canadian counterpart Harjit Sajjan, who convinced the president.
Now the push is on for a permanent exemption.
Investment, Security 
"You can't say that Canada is a national security risk to the United States when we are so partnered on so many different issues," Trudeau said, adding Trump told him at last year's Group of Seven summit that Canada would be excluded. "There was a lot of sort of reflection and back and forth, but he ended up following through exactly as he said."
Incoming White House economic adviser Larry Kudlow said earlier Wednesday that Trudeau "has been on the phone with the president" making concessions on NAFTA negotiations "hand over fist." Trudeau brushed aside the comments, saying he's standing up for Canadians and won't negotiate in public. "And I'm not flinching on that," he said.
To be sure, Canada is paying a price. Uncertainty over U.S. trade policy is already impacting business investment, Bank of Canada Governor Stephen Poloz said Tuesday, citing some businesses indicating that they would expand in the U.S. rather than in Canada. The loonie, meanwhile, is the worst-performing major currency to date this year -- and the only one to weaken against the U.S. dollar.
John Weekes, a former chief Canadian negotiator of the original NAFTA, said the Trudeau government's strategy amounts to "ragging the puck," or delaying, until Congress and others put pressure on the Trump administration to compromise. He thinks it's working. "I'm certainly a lot less pessimistic than I was," he said in an interview during the last round of talks.
Hold the Line
Canada's NAFTA push mirrors its tariff push -- call as many people as you can. Some of those allies have encouraged Canada to keep up the pressure.
"Your work in the United States Congress and in the states has been very beneficial, that message is resonating very well," Congressman Pete Sessions, a Republican and chairman of the House Rules Committee, said in an Ottawa speech last month. He urged Canada to hold the line on NAFTA, and in the middle of his address stopped to apologize for a nosebleed caused by dry winter air. "I don't want it said that I came to Canada and got bloodied."
The latest NAFTA round wrapped up under the cloud of potential tariffs -- but officials familiar with negotiations otherwise described it as the most positive session yet. They said the tone was warmer; the ministers met for longer; deals were reached on certain chapters. The U.S. began talking about " compromise" and ramped-up meetings with the auto industry.
There have been times when the rhetoric has gotten testy. The U.S. president said this month Canada has been "brutal" to the U.S., and his trade representative, Robert Lighthizer, called the Trudeau government's recent World Trade Organization challenge a " broad and ill-advised attack." Last month, Trump again targeted Canada. "Canada is very smooth. They have you believe that it's wonderful -- and it is, for them," he said. 
Trump said in a speech Wednesday that he told Trudeau the U.S. runs a trade deficit with Canada without knowing whether that was the case, the Washington Post reported. The countries' data show different stories. Trump insisted again Thursday the U.S. has a trade deficit with Canada. "Justin Trudeau of Canada, a very good guy, doesn't like saying that Canada has a surplus," Trump wrote. "But they do."
Trump and Trudeau spoke this week, with the U.S. president pressing for a quick resolution to NAFTA talks. Freeland visited Lighthizer Tuesday and brought her chief negotiator with her. Canada and the U.S., however, remain at odds on core issues such as automotive rules, dairy and American demands for a sunset clause.
'Progressive' Agenda
Canada may need to drop some key parts of its agenda. Sessions warned against "extraneous matters" that shouldn't be pushed into a trade deal, an apparent allusion to Canada's push to add "progressive" provisions on gender, labor rights and the environment. "I am talking about the non-economic things, which do not need to become a part of a trade deal," Sessions said in an interview.
Trudeau and Trump have nonetheless been more upbeat. The president said he had a feeling they'd get a deal, while the prime minister said he is very confident there will be one. The senior official thinks the broad frame of a deal has been clear for months if sides are willing to compromise.
In his interview Wednesday, Trudeau downplayed the economic impact of dealing with Trump so far, and tensions with the U.S. on a wide range of trade files, from lumber to airplanes. He said Canada remains a good place to invest, despite the murky path ahead.
"Yes, there are still a couple of people saying, 'Oh, what is going to happen on NAFTA?' But I'm really confident we're going to get to the right place on NAFTA," he said. 
--With assistance from Michael McKee, Anna Edgerton, Greg Quinn and Lily Jamali.
To contact the reporter on this story: Josh Wingrove in Ottawa at [email protected]
To contact the editors responsible for this story: Theophilos Argitis at [email protected]
Stephen Wicary, Alan Crawford
© 2018 Bloomberg L.P
Subscribe to receive top agriculture news
Be informed daily with these free e-newsletters
You May Also Like
---