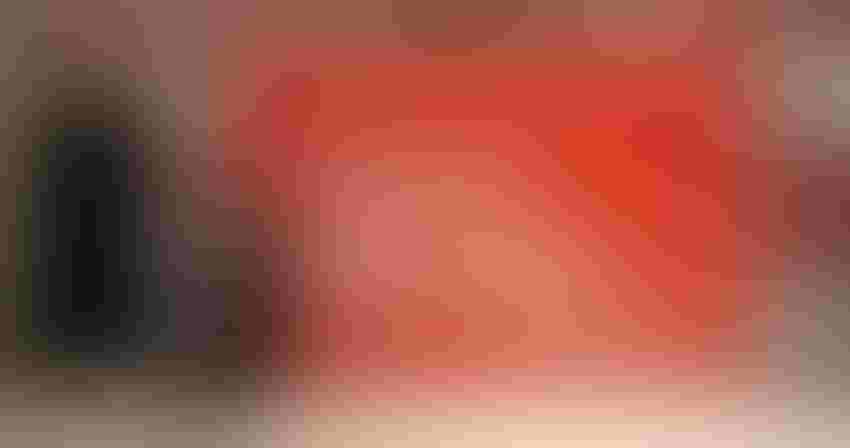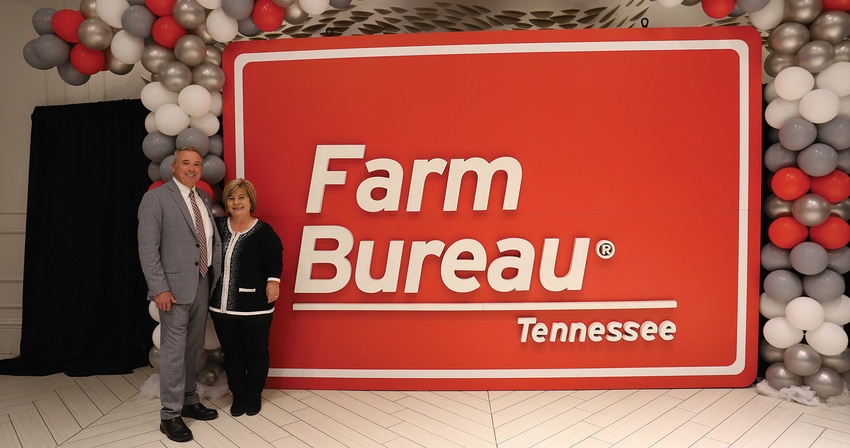 Newly elected Tennessee Farm Bureau President, Eric Mayberry and his wife Lynn at the organization's 100th annual meeting.
Tennessee Farm Bureau Federation
In December 2021, members of the Tennessee Farm Bureau Federation unanimously elected farmer Eric Mayberry to be their new president at the organizations 100th annual meeting.
Mayberry is a third-generation farmer from Humphreys County where along with his wife, Lynn and three children, he raises corn, soybeans and beef cattle.  He is the ninth president of the nation's largest state Farm Bureau organization and has served as a director with his county and state organizations for well over 30 years.
The Tennessee Farm Bureau Federation represents over 680,000 members and works with local, state and national leaders to ensure that agriculture remains viable and profitable in the state of Tennessee.
Farm Press recently asked Mayberry about the issues that are top of mind for Tennessee growers.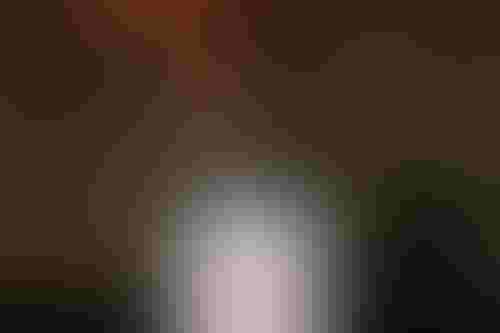 Eric Mayberry, nineth president of the Tennessee Farm Bureau, address members at the organizations 100th annual meeting. (Tennessee Farm Bureau Federation)
Delta Farm Press: What is the most pressing issue currently for Tennessee Farmers? 
Eric Mayberry, Tennessee Farm Bureau Federation President: There are several issues of importance to Tennessee and American farmers as we begin 2022. One of the most pressing is containing and managing the pandemic while also adding flexibility and resilience to the supply chain. 
Farmers are always looking to their next crop and trying to be prepared to plant the 2022 crop is proving to be a major challenge. Inputs, like fertilizer, seed, crop protectants, fuel and equipment are becoming harder and harder to acquire due to availability and extreme increase in pricing. 
Labor shortages have been a consistent issue for many years for agriculture. Farmers are struggling to find good dependable employees who are interested and willing to work on our farms.
This was a problem in the agriculture community long before COVID, but the pandemic has definitely exasperated the problem.
Regulatory issues also are nearly always top of mind. Farmers want to do the right thing, but they need to have clear guidance of what is expected and why. 
The uncertainty farmers have endured with the definition of navigable or regulated waters has continued for nearly four decades. Farmers continue to advocate for a common-sense definition of a navigable water that recognizes property rights and that a layman would identify as a navigable water.
FP: What is the association's stand on the infrastructure plan? 
EM: For many years we have supported efforts to strengthen, repair or replace many of our state and country's infrastructure needs.  Our farmers rely on strong roadways, railways and waterways to get their products to America's dinner tables and to ports for shipping around the world. 
We are thankful for passage of the Bipartisan Infrastructure Package that will hopefully begin addressing these needs in Tennessee and across the country. 
We are blessed in Tennessee with a strong roadway system and access to many waterways, but they are in desperate need of upgrades and maintenance. The unprecedented population growth and businesses relocating to our state adds even more pressure.  Our "short line" rail system is also in need of repairs to help continue moving grain and supplies. 
Extending rural broadband is just as important.  Farmers need access to affordable and reliable high-speed internet to compliment the extraordinary advancements in agricultural technology.  It is vital in helping farmers continue to meet the food and fiber needs of a growing population and also in maintaining our national security.     
FP: Are there any special projects that TFB is especially proud of?  
FM: Agriculture and forestry are our state's top economic industry.  For the past few years, we believe our entire agricultural industry in Tennessee has moved closer together and stronger than it's ever been. 
In 2018 we began holding "Ag Industry Partner" meetings at least once a year where all the ag and forestry commodity associations, universities, state and federal agencies, farmers and agribusinesses to meet to discuss the issues facing the Tennessee agriculture industry. These meetings have helped to surface ideas to strengthen the industry and bring us all closer together to build on our relationships so that agriculture is better represented at the local, state, and federal level.   
When the pandemic began, the Tennessee Department of Agriculture began holding regular virtual meetings with this group. In the beginning we were meeting every other week and they have continued to keep us all better informed on the issues associated with our ag industry. 
FP: How is TFBF celebrating its 100th year?
EM: We are so proud and thankful that a small group of farmers came together in the Summer of 1921 to formally establish the Tennessee Farm Bureau Federation. Their purpose was to create an organization to help better the lives of farmers and the rural people of Tennessee. 
From those humble beginnings, we have grown and stand strong today as the largest Farm Bureau in the nation, serving more than 680,000 family members statewide. 
We have enjoyed celebrating this milestone with members, farmers, partners, stakeholders and many others throughout the past year.
We added special celebration activities at all our statewide events, and we were particularly proud to give away four 100-year special-edition Henry rifles at each of those events as well as auction six of those rifles off, benefiting 4-H, FFA and Ag in the Classroom. 
July 30, 1921 was the official day the organization was created and on July 30, 2021, we celebrated by burying a time capsule on the grounds of the headquarters in Columbia, not to be opened for another 100 years on July 30, 2121. We concluded the year of celebration at our 100th annual meeting by showcasing a Farm Bureau Museum full of memorabilia throughout the past ten decades and having a special 100-Year Gala with American Farm Bureau President Zippy Duvall and Tennessee's Gov. Bill Lee.  
It has been a joy celebrating our centennial throughout the past year and showcasing what our forefathers began a century ago, but it's also safe to say we are excited to continue serving as the voice of agriculture in Tennessee in the next 100 years.
We are especially proud that we continue to be guided by our mission statement that was adopted ten decades ago: "To develop, foster, promote and protect programs for the general welfare, including economic, social, educational and political well-being of farm people of the great state of Tennessee." 
About the Author(s)
Subscribe to receive top agriculture news
Be informed daily with these free e-newsletters
You May Also Like
---