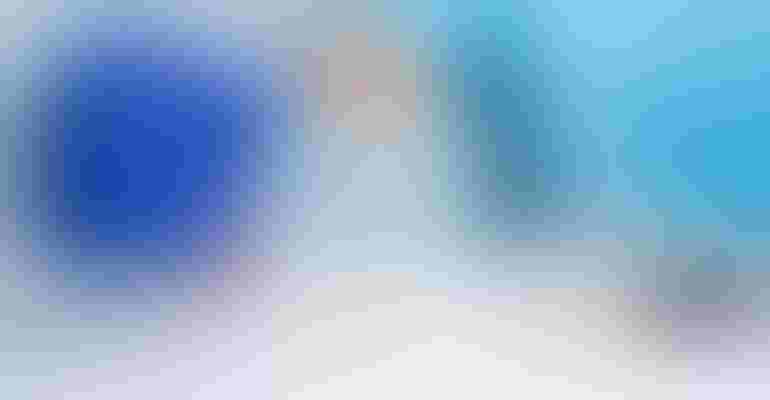 MANDATE ENFORCED MONDAY: Ag groups write Secretary Vilsack over concerns of food inspector shortages if federal employee COVID vaccine mandate limits number of workers.
Getty Images
In action Thursday, the United States Supreme Court in a 6-3 vote blocked the Biden Administration's Occupational Safety and Health Administration Emergency Temporary Standard for COVID-19, requiring COVID-19 vaccinations or weekly testing for the workers of employers with over 100 employees.
The National Council of Farmer Cooperatives says the action shows that OSHA needs to consider other alternatives to encourage vaccinations for workers across the country.
"Since the ETS was first proposed, NCFC has consistently stated that forcing difficult testing and enforcement actions on employers would not help achieve that goal and would, in the worst case, only magnify the labor shortages being experienced across the food and agriculture supply chain," NCFC says. "We encourage the Biden administration to rethink their approach on this issue and take a more collaborative approach to encourage vaccinations."
The American Trucking Associations President and CEO Chris Spear praised the decision as it validates their claim that OSHA far overstepped its authority in issuing an emergency temporary standard that would interfere with individuals' private health care decisions.
"Trucking has been on the front lines throughout the pandemic – delivering PPE, medical supplies, food, clothing, fuel, and even the vaccines themselves," Spear says. "Thanks to this ruling, our industry will continue to deliver critical goods, as our nation recovers from the pandemic and we move our economy forward."
The National Association of Wholesaler-Distributors commended the decision to stay the mandate.
"While we share the goal this mandate hopes to achieve, the reality is that this broad government overreach will have dramatic impacts on the economy, as tens of thousands of Americans quit their jobs rather than submit to the edict of government," Eric Hoplin, NAW CEO, says. "Moreover, imposing testing requirements during a nationwide shortage of COVID-19 tests leaves businesses open to massive fines from the government. Since vaccines became available, NAW and its member companies have strongly supported vaccinating America and our workforce and will continue to do so until the pandemic is behind us."
In September, all 50 Senate Republicans supported an amendment to the government spending package to prohibit funding for implementing or enforcing the Biden administration's COVID vaccine mandate on private companies.
However, the Court allowed in a 5-4 vote the Biden administration's COVID-19 vaccination mandate for healthcare workers at federally-funded health centers. 
While the Supreme Court moved 5-4 to allow the Centers for Medicare & Medicaid Services (CMS) vaccine mandate to take effect, Senator Roger Marshall, R-Kan., who is a doctor, says he continues to fight against it. Last month, he introduced of a resolution of disapproval under the Congressional Review Act to halt President Biden's CMS vaccine mandate for virtually all healthcare employees and prevent any similar rule from being proposed in the future.
"Simply put, the Administration overstepped its authority, and I am glad the Supreme Court is holding them accountable. This is a huge victory for all Americans who were forced to fight against Joe Biden's cruel campaign to punish workers over their medical freedoms," says Marshall. "Make no mistake, these vaccine mandates are not about public health or science. If they were, the White House would recognize the 92% of Americans who have already built up immunity to this virus between vaccines and natural immunity."
Subscribe to receive top agriculture news
Be informed daily with these free e-newsletters
You May Also Like
---