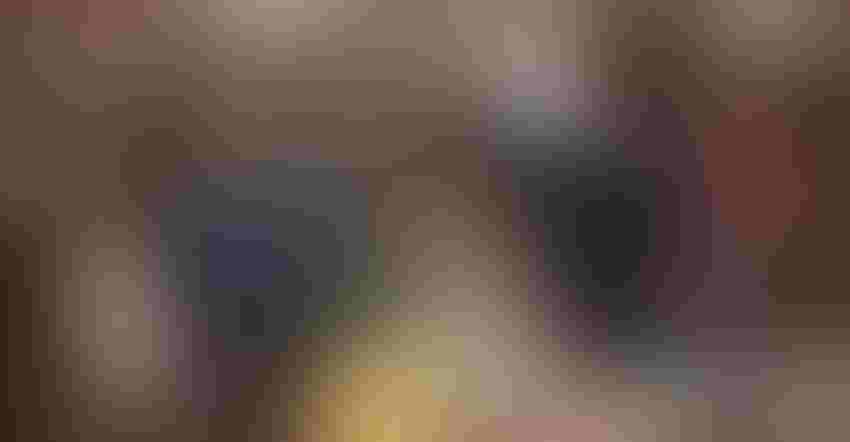 In a major policy effort by the Trump Administration, the U.S. Department of Agriculture announced final rules on Wednesday that would move more able-bodied recipients of the Supplemental Nutritional Assistance Program (SNAP) toward self-sufficiency and into employment.
In announcing the rule, Agriculture Secretary Sonny Perdue said the food assistance program was first created as a way to help people get through difficult times, not to become a way of life. He quoted former President Bill Clinton regarding the program's initial intent to move from welfare to work and added, "That's exactly what we're doing today."
Perdue stated in comments during a media call Wednesday morning that in 2000, when unemployment was at 4%, the number of Americans receiving SNAP benefits was just over 17 million. In 2019, during the longest economic expansion in history, with unemployment at 3.6%, the number receiving benefits now exceeds 36 million.
He said USDA is "taking action to reform the dignity of work" while being respective of taxpayers who fund the program.
"We need to encourage people by giving them a helping hand but not allowing it to become an indefinitely giving hand," Perdue said.
Deputy undersecretary Brandon Lipps explained that USDA's final rule promotes work for able-bodied adults between the ages of 18 and 49 without dependents and does not apply to children and their parents; those over 50 years, old including the elderly; those with a disability, or pregnant women. Long-standing SNAP statute limits qualifying adults to three months of benefits in a three-year period – unless they work or participate in work training for at least 20 hours per week.
The law allows states to apply for waivers of this time limit due to economic conditions, but prior to the rule, counties with an unemployment rate as low as 2.5% were included in waived areas. Under USDA's rule, states retain their statutory flexibility to waive the time limit in areas of high unemployment and to exempt a percentage of their "able-bodied adult without dependents" (ABAWD) caseload. Even when working, those who qualify from an income perspective, will still receive their SNAP benefits.
There are multiple ways for individuals to engage and maintain their SNAP benefits, from working or preparing for work to volunteering. States have a responsibility to assess individuals as work capable and must renew their focus on helping SNAP participants find a path to self-sufficiency. There are a number of tools to assist with challenges. For example, states are provided with funding to operate employment and training programs, which can provide everything from job training to necessary work supports, such as boots, uniforms and transit subsidies. States also have access to programs and services provided by other federal agencies, state and county governments and local service providers.
During the 2018 farm bill debate, House Republicans had attempted to implement similar provisions related to trying to encourage more SNAP recipients who are able to work to do so. An amendment to SNAP was rejected by the House of Representatives by a vote of 83-330 in 2018. A similar amendment proposed in the Senate was rejected by a bipartisan vote of 68-30. After the rule was proposed, 47 Senators from both parties urged the Administration to withdrawal the rule.
Rep. Dusty Johnson (R., S.D.), ranking member of the House agriculture subcommittee on nutrition, oversight and department operations, stated, "We all know education and work provide dignity and economic opportunity. The stats are clear. Nearly 75% of able-bodied SNAP recipients don't work. The unemployment rate is at an all-time low. Simply put, people who can work should work. I applaud the Administration for crafting a rule that supports adults as they transition towards and into employment."
Lipps stated that the proposed rule announced earlier this year may have eliminated benefits, or states' ability to allow for waivers, to 750,000 individuals. However, the final rule is projected to affect 688,000.
Rep. Marcia Fudge (D., Ohio), chair of the House agriculture subcommittee on nutrition, criticized the Administration for targeting a rule without understanding who it will affect. In a statement, Fudge said the rule will affect 2 million of the "poorest and most vulnerable citizens the week following Thanksgiving and at the height of the holiday season."
Senate Agriculture Committee ranking member Debbie Stabenow (D., Mich.) said the rule could cause 1 million people to lose their food assistance. "Seasonal holiday workers, workers in Northern Michigan's tourism industry, and workers with unreliable hours like waiters and waitresses are the kinds of workers hurt by this proposal. There's a reason Republicans and Democrats overwhelmingly rejected this callous proposal in the Farm Bill and instead focused on bipartisan job training opportunities that actually help families find good paying jobs," she said. 
Fudge added, "USDA has the authority to research whether those affected by this rule are, in fact, disabled or elderly or veterans or any number of other classifications that may exacerbate their need. However, there is no indication USDA has done so to date. If it had, the department would discover that many of these SNAP recipients are either attempting to find work or face hardships that prevent them from doing so."
House Agriculture Committee ranking member Michael Conaway (R., Texas) said in a statement following the announcement, "The 2018 farm bill enhanced educational opportunities and training programs dedicated to serving SNAP recipients, ensuring that everyone looking to improve their situation has the chance to do so; USDA will be building on those efforts in the near future."
About the Author(s)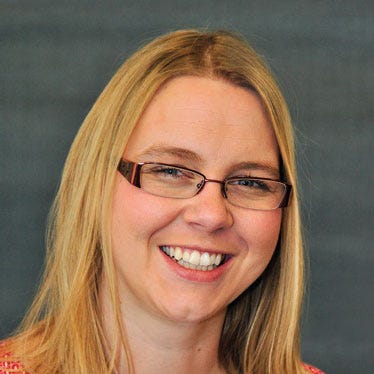 Policy editor, Farm Futures
Jacqui Fatka grew up on a diversified livestock and grain farm in southwest Iowa and graduated from Iowa State University with a bachelor's degree in journalism and mass communications, with a minor in agriculture education, in 2003. She's been writing for agricultural audiences ever since. In college, she interned with Wallaces Farmer and cultivated her love of ag policy during an internship with the Iowa Pork Producers Association, working in Sen. Chuck Grassley's Capitol Hill press office. In 2003, she started full time for Farm Progress companies' state and regional publications as the e-content editor, and became Farm Futures' policy editor in 2004. A few years later, she began covering grain and biofuels markets for the weekly newspaper Feedstuffs. As the current policy editor for Farm Progress, she covers the ongoing developments in ag policy, trade, regulations and court rulings. Fatka also serves as the interim executive secretary-treasurer for the North American Agricultural Journalists. She lives on a small acreage in central Ohio with her husband and three children.
Subscribe to receive top agriculture news
Be informed daily with these free e-newsletters
You May Also Like
---