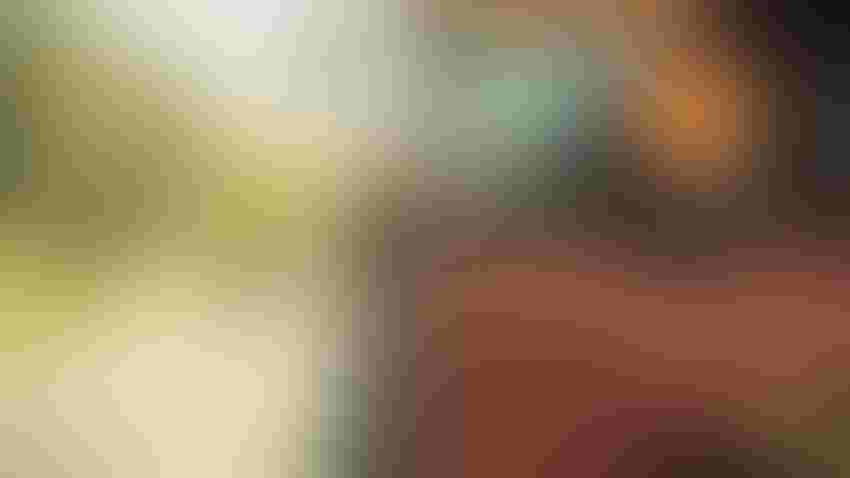 LOOK ALIVE: Paying attention on public roadways is paramount to ensuring everyone gets home safe at the end of the day. Car drivers should look for flashing lights and slow-moving vehicle symbols, while machinery operators should check for cars trying to pass and ensure a pre-travel safety check has been completed.
SOPHIE-CARON/Getty Images
I know as well as anyone the frustration of being stuck behind a slow car on the road. Of course, it's always when you're running a little behind, and that vehicle in front of you is driving under the speed limit like time doesn't exist.
If you can't pass a slow car safely, there's not much to do except be annoyed until it gets off the road. While I have about zero patience when it comes to slow cars or drivers who don't signal, every ounce of frustration leaves if I'm following a tractor or a horse trailer.
The U.S. Department of Transportation reports that only 19 out of every 100 Americans live in rural areas; however, over half of all roadway fatalities occur in these areas. Some of these accidents are due to collisions involving slow-moving vehicles and farm equipment.
Those of us who meet traffic on roadways are either driving a car or operating a piece of machinery down the road. Stay safe in both regards with these tips.
Driving a car
Pay attention and slow down. It can be easy to pick up your phone and answer that text or email during your commute, especially if it's on a seemingly quiet county road. But just over the hill or around the bend may be a slow-moving vehicle or machinery on the road, so give driving your full attention.
Look out for the flashing amber lights, which often marks the far right and left side of the equipment. Reflective tape may also show the sides of the machinery and may be marking an extended piece of equipment.
Riding up the tail of machinery is dangerous for both parties, as it is difficult to judge speed and distance accurately. These vehicles also lose momentum and slow down going uphill, so give them some space and remember to give a three-second gap.
To tell if you're leaving enough distance, choose an object such as a road sign and measure how long it takes you to pass it after the vehicle ahead of you did. If you don't get to "three Mississippi," you're too close. 
Remember, a car moving at 50 mph has less than 10 seconds to avoid a collision with a tractor moving 20 mph that is 400 feet ahead, so take a breath and slow it down.
If you are in a safe and legal place to pass the machinery, turn on your signal with ample time. Allow the machinery operator to see your signal, and they will often move over on the road to give you room if it's possible.
However, stay alert — the driver of the machinery may be pulling slightly to the right to make the wide turn needed to hang a left. Look twice for signal lights before you speed up to pass. 
Nearly half of all roadway incidents between motorists and farm implements involve one of two scenarios:
collision during a left-hand turn
Operating machinery
Gear up for a safe trip on roadways by ensuring all equipment is properly labeled with slow-moving vehicle emblems that are in good condition. These are required for vehicles traveling less than 25 mph and give motorists a clear signal to give you the space you need.
Be sure to run a pre-travel check on all lights and signals. Lights should be on anytime you're traveling on roadways, even during the day for best visibility. All lights and signals need to be fully functioning for safety.
Checking over your shoulder to keep an eye out for other motorists on the road may give you a heads-up if someone is trying to safely pass. Pulling over to the right side of the road, if possible, can help cars pass safely.
Upper Midwest Agricultural Safety and Health Center offers a checklist to ensure safety checks on your farm, which can be used for reference, inspections or follow-up with employees.
With more interactions between farm machinery and vehicles coming up for fall harvest, let's all play our part to make sure everyone makes it home safely.
Subscribe to receive top agriculture news
Be informed daily with these free e-newsletters
You May Also Like
---