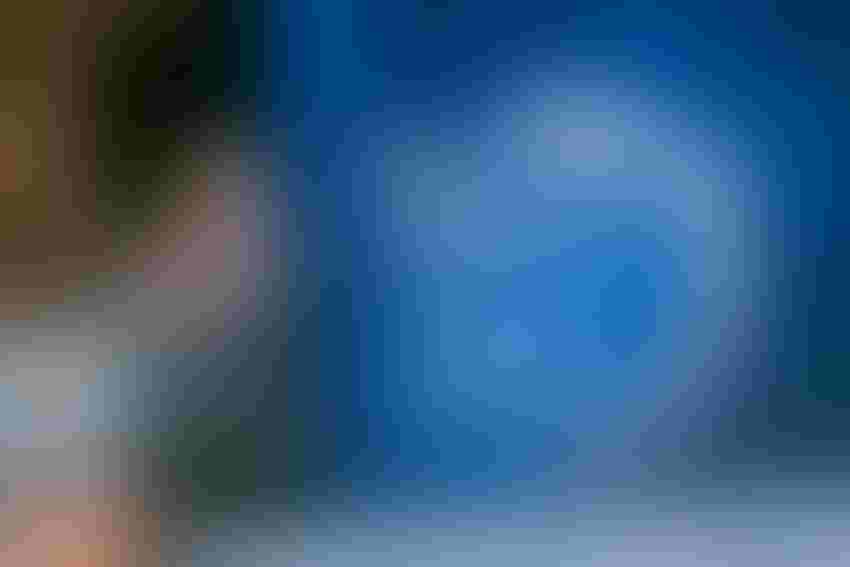 President Donald Trump speaks to the Centennial Convention of the American Farm Bureau Federation in New Orleans.
American Farm Bureau Federation
Few have ambivalent feelings about President Donald Trump. You either like him and support him or despise him and just hope he is impeached. But if the words of Woody Allen are true that 80 percent of success is just showing up, the former New York City real estate magnate and reality show star could well be the most supportive president American agriculture has ever seen.
The 45th president has made not one, but two speeches to the American Farm Bureau Federation annual convention. At the 99th gathering in Nashville in 2018 he made a promise to return to the Centennial Convention in New Orleans in 2019. He kept his promise. The last sitting president to address the Farm Bureau convention prior to Trump was George H.W. Bush in 1992.
In his Farm Bureau address, Trump emphasized the need for border security and on trade said his administration is "fixing broken trade deals." In closing his speech, he said "to all the farmers here today and across our country, the greatest harvest is yet to come. The future for America's farmers is bigger, better, bolder and brighter than ever before."
"The American farmer embodies the timeless values of America. You believe in hard work and self-reliance, you follow the laws and respect our great American flag. You support our communities, raise loving families and teach your children right from wrong and are always loyal to your nation. Now you have a government that is loyal to you, finally, in return."
Importantly the president has a strong working relationship with AFBF President Zippy Duvall. Duvall has said President Trump has made agriculture a clear priority, giving farmers and ranchers a seat at the table.
"My hope comes in a president that thinks like us when it comes to regulation. We don't totally agree with how he delivers it, but if you look at his policies, they go right along with our (Farm Bureau's) policies. We would deliver it differently, I promise you. We wouldn't call people names and do it that way, but look at who he's put in charge of Interior, who he's put in charge of EPA, who he's put in charge of USDA," Duvall said in an address at the SC AgriBiz & Farm Expo in Florence.
In many ways, Donald Trump's greatest detriment may be that his brash New York City personality often rubs people the wrong way. But he has given farmers a seat at the table and shown that he cares and is willing to listen. Donald Trump is far from perfect, but he has demonstrated that he is a friend of the American farmer.
Subscribe to receive top agriculture news
Be informed daily with these free e-newsletters
You May Also Like
---