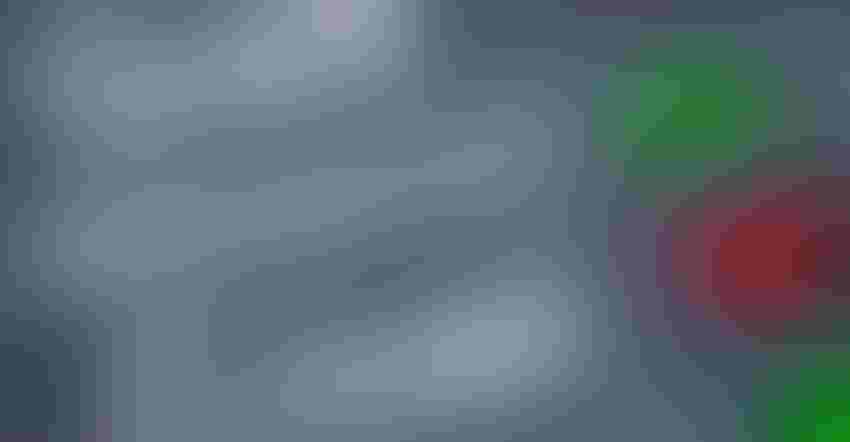 ETHANOL MARKET UNCERTAINTY: Senators introduce Defend the Blend Act to prohibit EPA from retroactively changing blending requirements for RFS.
iStock
In response to the recent proposal by the Environmental Protection Agency to retroactively reduce the minimum volume of blended biofuel levels mandated under the Renewable Fuel Standard, a bipartisan bill from a group of senators would prevent EPA from reducing 2020 or future finalized renewable volume obligations.
The Defend the Blend Act is sponsored by Sens. Amy Klobuchar, D-Minn., and Chuck Grassley, R-Iowa, and cosponsored by Sens. Tammy Duckworth, D-Ill., and Joni Ernts, D-Iowa. Companion legislation was introduced in the House of Representatives by Reps. Ashley Hinson, R-Iowa, Rodney Davis, R-Ill., Angie Craig, D-Minn., and Ron Kind, D-Wisc. The legislation would prohibit EPA from reducing the Renewable Volume Obligations once the annual rule is finalized
Klobuchar explains farmers and rural communities are counting on Congress to uphold the integrity of the RFS. "This legislation will stop retroactive changes to Renewable Volume Obligations so the renewable fuels industry has the certainty and stability it needs to create jobs, drive investment and cut carbon emissions from the existing vehicle fleet."
"Time and time again, renewable fuels have shown to be key in cutting both greenhouse gas emissions and costs at the pump. Yet, past and present administrations have overlooked the value of the RFS, creating uncertainty for Iowa farmers and producers," explains Grassley. "With EPA's most recent proposed action of lowering RVO numbers from 2020's final rule, who's to say that won't happen again? It is critical that we establish new safeguards that uphold the RFS and ensure all administrations remain committed to following the law."
The proposed draft rule released last week seeks to cut the 2021 conventional renewable fuel requirement to just 13.32 billion gallons, representing EPA's view of actual consumption. In addition, EPA is proposing to reopen the already-finalized 2020 RVO and reduce the requirement from the original volume of 15 billion gallons to just 12.5 billion gallons, again reflecting EPA's estimate of actual consumption.
"This bill comes at a critical time," says Renewable Fuels Association President and CEO Geoff Cooper. "Just last week, EPA proposed an unprecedented retroactive reduction to the 2020 renewable volume obligations that were finalized more than two years ago. The RFS was created to provide long-term market certainty for our nation's ethanol producers and farmers. Going back in time to slash RFS volumes—long after they have been finalized—undermines the purpose and intent of the program and destabilizes the marketplace."
Duckworth adds upholding the RFS "helps strengthen the Midwest and our entire nation by diversifying our fuel sources, bolstering our national security, cutting carbon emissions and driving economic opportunity in the heartland."
Cooper notes that EPA's proposal to revise the 2020 RVO to account for COVID-related market anomalies is "completely unnecessary," as the annual RVO already includes a self-correcting mechanism that causes actual renewable fuel volume requirements to adjust lower with reduced gasoline and diesel consumption.
In addition, he points out that EPA itself is previously on record saying retroactive revisions to annual RVOs "would inappropriately render the standards a moving target" and "…would be inconsistent with the statutory text and would introduce an undesirable level of uncertainty for obligated parties."
American Coalition for Ethanol CEO Brian Jennings adds in light of last week's proposed retroactive cuts to the 2020 biofuel blending obligations, this bill makes clear that going back in time and revising targets that already self-adjusted "not only goes against Congressional intent but is likely illegal." 
"We need EPA to quit playing politics when it comes to administering the program and instead look to it as an important tool to immediately make progress toward decarbonization goals for the transportation sector," Jennings adds.
About the Author(s)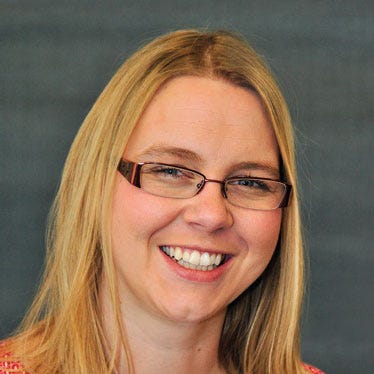 Policy editor, Farm Futures
Jacqui Fatka grew up on a diversified livestock and grain farm in southwest Iowa and graduated from Iowa State University with a bachelor's degree in journalism and mass communications, with a minor in agriculture education, in 2003. She's been writing for agricultural audiences ever since. In college, she interned with Wallaces Farmer and cultivated her love of ag policy during an internship with the Iowa Pork Producers Association, working in Sen. Chuck Grassley's Capitol Hill press office. In 2003, she started full time for Farm Progress companies' state and regional publications as the e-content editor, and became Farm Futures' policy editor in 2004. A few years later, she began covering grain and biofuels markets for the weekly newspaper Feedstuffs. As the current policy editor for Farm Progress, she covers the ongoing developments in ag policy, trade, regulations and court rulings. Fatka also serves as the interim executive secretary-treasurer for the North American Agricultural Journalists. She lives on a small acreage in central Ohio with her husband and three children.
Subscribe to receive top agriculture news
Be informed daily with these free e-newsletters
You May Also Like
---