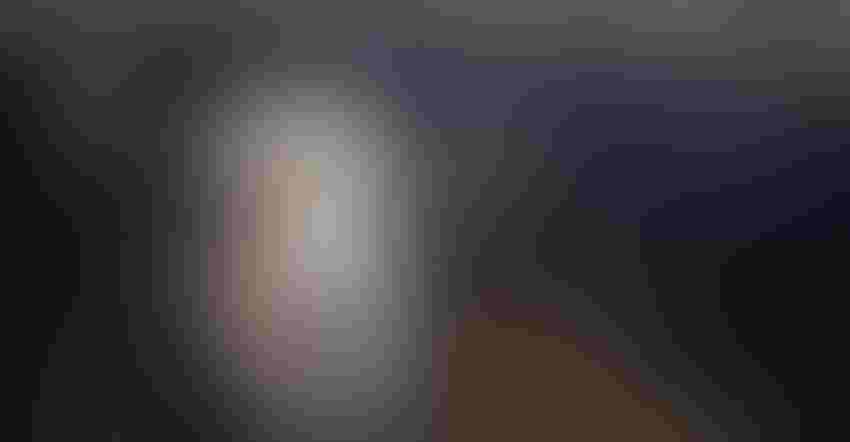 USDA photo by Preston Keres
Sen. Joni Ernst, R-Iowa, a member of the Senate Agriculture Committee, is leading an effort to reduce regulatory red tape to enable livestock auction market owners to invest in small meat packing operations with the introduction of the Expanding Local Meat Processing Act. The bill is a companion bill to the House's A-Plus Act – the Amplifying Processing of Livestock in the United States Act.
Currently, livestock auction markets are not able to own, invest in, manage, or operate a packing plant or meat marketing business due to a Packers and Stockyards Act regulation. The Expanding Local Meat Processing Act amends the Packers and Stockyards Act to remove this barrier.
The bills allow livestock auction market owners to hold ownership in, finance, or participate in the management or operation of a meat packing entity with a cumulative slaughter capacity of less than 2,000 animals per day, or 700,000 animals per year. This cap would exclude investment in the top 10 meat packers.
Related: Livestock auction investments allowed under A-PLUS bill
"It should be a no-brainer to cut bureaucratic red tape, eliminate outdated regulations that are hindering the livestock industry, and increase processing capacity," says Ernst. "Allowing livestock auction owners to invest in local and regional meat packers will expedite the safe processing of meat, increase competition within the industry, and, ultimately, lower meat costs for consumers."
The legislation is supported by a number of outside national and local agriculture groups, including the Iowa Cattlemen's Association, Livestock Marketing Association, National Cattlemen's Beef Association and U.S. Cattlemen's Association.
Bob Noble, president of the Iowa Cattlemen's Association explains daily slaughter capacity in Iowa falls short of its fed cattle production. "We recognize the value of livestock auction markets in our supply chain, representing the interests of both sellers and buyers. Updating the Packers and Stockyards Act to allow for their participation in the small and regional processing sector may facilitate a more competitive marketplace outside of the Big Four," Noble says.
"Livestock auction owners drive competition and should be able to push our industry forward with more competition and capacity in the packing sector," adds Jon Schaben owner of Iowa-based Dunlap Livestock Auction. Schaben testified before the Senate Judiciary Committee in July 2021 about concerns about market concentration in the cattle market.
"The basic construct of the stockyard model is a tired, old throwback to a time when large companies tried to control hard-working family farms," says Chad Tentinger, principal developer at Cattlemen's Heritage Beef Company and fourth-generation Iowa cattleman. "Sale barns are more efficient, local family enterprises that work in tandem with family farms for the mutual benefit of each other and growing Iowa's agricultural foundation."
"As the livestock industry continues to deal with supply chain disruptions, the federal government needs to remove any unnecessary barriers that are hurting our producer's ability to compete in a global marketplace. This bipartisan legislation will remove outdated regulations from the early 1900s and better reflect the needs of our modern-day livestock producers. Allowing for livestock auction market investments in regional packing facilities will support small businesses, increase competition, and drive down costs for consumers," says Rep. Jimmy Panetta, D-Calif, lead sponsor of the House's A-Plus Act.
"The need for new packing facilities has become a critical issue for the cattle industry. Huge amounts of capital are required to get new facilities up and running. Understanding the need for these new facilities, producers themselves have invested in these efforts but outdated regulations still prevent livestock markets from having ownership in packing facilities," explains NCBA Livestock Market Council Chairman Clint Berry. "The A-PLUS Act paves the way for the marketing segment of the cattle industry to be included as investors in these facilities, helping reduce dependence on major packers and improving the competitiveness of the live cattle market."
Subscribe to receive top agriculture news
Be informed daily with these free e-newsletters
You May Also Like
---