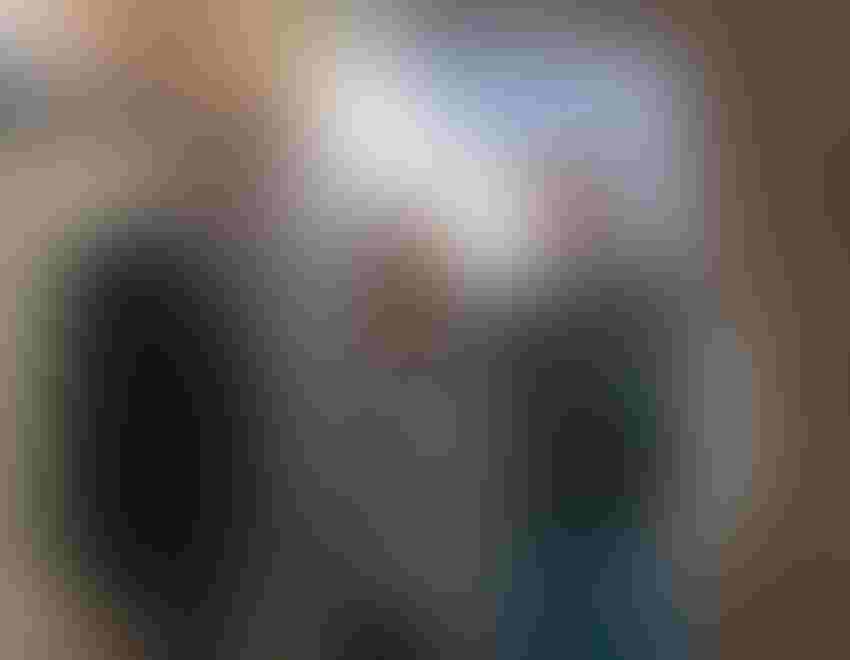 On hand for the Ag Development Forum at the Holshouser Building at the State Fairgrounds during the Southern Farm Show in Raleigh are from left, North Carolina Agriculture Commissioner Steve Troxler, Dee Webb, USDA/NASS state statistician in Raleigh and NCDA regional agronomist Don Nicholson.
Farmers across North Carolina are beginning to receive checks from the state's $240 million Agricultural Disaster Relief Program of 2018.
Nearly 7,000 applications for assistance were submitted to the North Carolina Department of Agriculture and Consumer Services as part of the program.
The North Carolina General Assembly unanimously approved funding in response to more than $1.2 billion in estimated agricultural losses from Hurricane Florence and Tropical Storm Michael. On Dec. 4, Gov. Roy Cooper signed the bill into to provide direct assistance to farmers.
In his annual state of North Carolina address at the Ag Development Forum during the Southern Farm Show at the State Fairgrounds in Raleigh Jan. 31, Agriculture Commissioner Steve Troxker said the program was desperately needed because the weather disasters of 2018 created an agricultural crisis North Carolina has never seen before. He said Hurricane Florence on top of Hurricane Matthew three years ago and low commodity prices has created a bleak situation for many North Carolina farmers.
"Without help, we were going to lose a number of farmers in North Carolina, something we can't afford to do," he said, adding that the state will still lose farmers, but the disaster assistance program will help.
Troxler said the $240 million represents about 20 percent of ag losses in North Carolina and "while it's not making anybody whole, we hope it's enough to get people on the bridge to the future, and that's what it was designed to do."
Troxler said the department will continue the process until every application that is complete and timely is processed and paid. He said the program was designed to be fair and equitable with the least amount of fraud possible. He stressed the department wants to be good stewards of the state's money, and the process is reviewable and auditable. Every application submitted will be reviewed by NCDA staff to make sure the information is correct.
"As a man of my word, I can guarantee that if your application is complete and it is timely, we're going to work with you to make sure it is clear and you are going to get a check," Troxler said.
Assistant Commissioner Sandy Stewart said payments will be based on county average losses in terms of yield and reported losses, rather than individual losses. Applicants had to submit the Farm Service Agency form 578 with their applications, which includes acreage being grown.
Other information considered in determining payments includes the five-year average price for commodities, the county average yield and the county estimated losses, which were determined by an ad-hoc committee made up of county FSA officials, cooperative Extension agents, forest service staff and soil and water conservation district staff.
About the Author(s)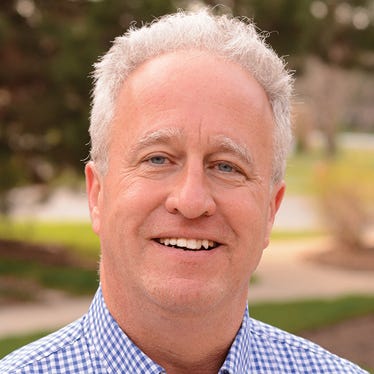 Associate Editor, Southeast Farm Press
John Hart is associate editor of Southeast Farm Press, responsible for coverage in the Carolinas and Virginia. He is based in Raleigh, N.C.
Prior to joining Southeast Farm Press, John was director of news services for the American Farm Bureau Federation in Washington, D.C. He also has experience as an energy journalist. For nine years, John was the owner, editor and publisher of The Rice World, a monthly publication serving the U.S. rice industry.  John also worked in public relations for the USA Rice Council in Houston, Texas and the Cotton Board in Memphis, Tenn. He also has experience as a farm and general assignments reporter for the Monroe, La. News-Star.
John is a native of Lake Charles, La. and is a  graduate of the LSU School of Journalism in Baton Rouge.  At LSU, he served on the staff of The Daily Reveille.
Subscribe to receive top agriculture news
Be informed daily with these free e-newsletters
You May Also Like
---