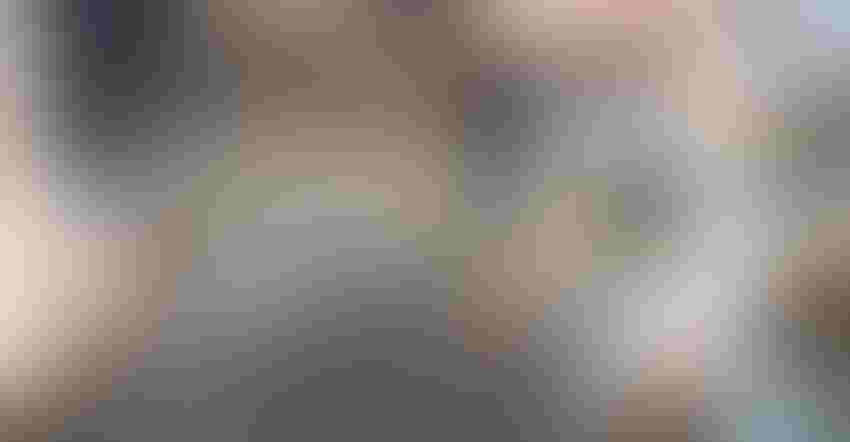 WORKER OVERTIME: A three-member wage board is considering lowering New York state's overtime threshold for farmworkers from 60 hours to 40 hours. This could have a huge impact on farms throughout the state.
Toa55/Getty Images
Dairy farmer Kendra Lamb had a clear message when she spoke, virtually, to the New York Farm Laborers Wage Board in late August: Now's not the time to drop the state's overtime threshold.
And farmers and the ag industry will have at least one more shot to have their voices heard during the Sept. 30 virtual meeting of the board at 6 p.m. This was not originally scheduled and was announced at the last board hearing in August. It will be the fifth meeting of the board this year and will be available to livestream online.
Anyone interested in testifying must register at least four hours before the virtual starts.
The three-person board, put together as a result of the New York Farmworkers Fair Labor Practices Act, is considering lowering the state's overtime threshold for farmworkers from 60 to 40 hours a week.
The act, which became law in January, allows farmworkers to be paid overtime if they work more than 60 hours a week, grants farmworkers one day off a week or be paid overtime for working that day, and allows farmworkers to organize and form unions though they won't be able to strike.
The law also grants farmworkers the right to worker's compensation and it established the Farm Laborers Wage Board that is meeting to further study the issue and possibly lower the 60-hour overtime threshold.
The three members of the board include David Fisher, president of New York Farm Bureau; Denis Hughes, former president of New York State AFL-CIO; and Brenda McDuffie, president of the Buffalo Urban League.
Farms who employ immediate family members are exempt from the overtime rule.
Lamb Farms has 6,000 milking cows in three separate milking sites, with one site located in Ohio.
Between two milking facilities, heifer and calf barns, and the shop and cropping crews, Lamb estimates that the farm employs about 135 people.
Before the law was implemented last year, Lamb says that many employees regularly worked six 12-hour days a week with a day of rest. The only exception was the crop crew who sometimes worked seven or more consecutive days in order to get crops planted and harvested.
Members of her calf and milking crews regularly worked 70 to 72 hours a week, she says, adding that these employees wanted to work these hours to earn extra money. Before the law was implemented, she and the farm's managers calculated that the farm could pay its employees up to 66 hours per week — 60 hours at the regular rate, six hours of overtime.
"We'd rather pay those overtime hours than pay another person," she says.
Even so, Lamb says the farm lost a couple of employees who didn't want their hours limited. She says the farm purchased a new grain wagon to more efficiently feed calves and added another skid steer.
They're also in the process of constructing a new robotic rotary in one of the milking facilities.
Lamb says there hasn't been enough time for farmers to adapt to the new overtime rules to consider dropping the threshold by 20 hours. She says the new law, while well-intentioned, is having a negative effect on her farm employees.
"For them it's just about the hours and honestly, they don't want to sit home," she says. "Even in the milking parlor, they sign up for their shifts. It's not forced labor. It's all what they signed up for."
She adds that the state also mandates the farm provide free housing and utilities for its migrant workers, something that proponents of dropping the overtime threshold don't consider. She also says the farm provides health insurance for its employees as well as 401K retirement.
Subscribe to receive top agriculture news
Be informed daily with these free e-newsletters
You May Also Like
---