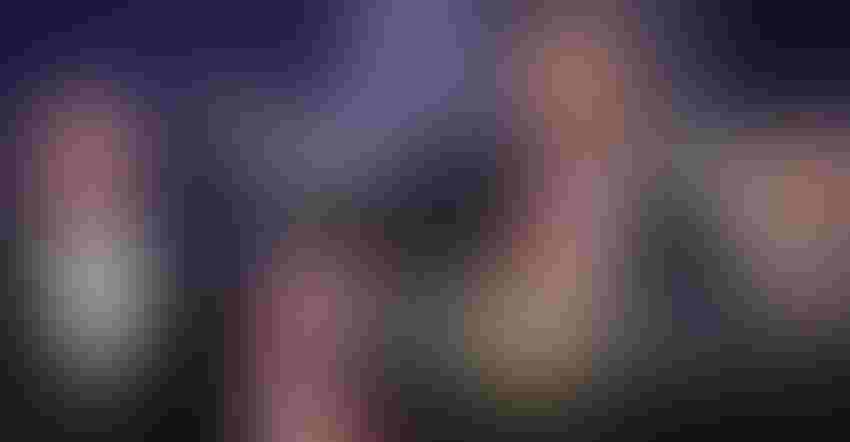 Chip Somodevilla/Getty Images News
For many there was a question whether the new farm bill would get passed before the end of the year. The measure, which ran into some partisan challenges in the U.S. House, along with some differences that needed to be worked out in the Senate, made it through last week and went to President Trump's desk.
And while the President is balking at signing the new budget bill, he was ready to sign the new farm bill into law. The Agriculture Improvement Act – HR 2 – is now law, providing some certainty for farmers. As Zippy Duvall, president, American Farm Bureau Federation commented: "Enactment means risk management tools, foreign market development and environmental stewardship programs continue to be available, and on terms that reflect a much tougher farm economy than the one we faced when the last farm bill became law."
Michael Conaway, R-Texas, commented on passage of the bill: "With President Trump signing the farm bill today, America keeps faith with those hard-working farm and ranch families who put food on our tables and clothes on our backs. Because of the support of the president, Sec. Perdue and a Republican Congress, we were able to deliver a new farm bill in the same year that the legislation was first introduced, which marks a first in nearly 30 years."
While it became law, the move isn't without some controversy, as Sen. Debbie Stabenow, D-Mich., pointed out in her comments: "While I'm pleased the President has signted the Farm Bill, I have strong concerns that the Administration's rule on nutrition assistance will take food away from families. I will oppose any attempt by this Administration to undermine our bipartisan farm bill that protects food assistance."
Here is a look at some react for different provisions of the new bill.
Talking hemp in the new law
This bill has plenty of moving parts, including some programs that are familiar and others that will be new. For example, the bill opens the door for hemp farming by allowing cultivation of the crop as long as the level of psychoactive delta-9-tetrahydrocannabinol (THC) is below 0.3% on a dry weight basis. But FDA Commissioner Scott Gottlieb chimed in after the signing:
"Just as important for the FDA and our commitment to protect and promote the public health is what the law didn't change: Congress explicitly preserved the agency's current authority to regulate products containing cannabis or cannabis-derived compounds under the Federal Food, Drug and Cosmetic Act, and section 351 of the Public Health Service Act."
It's a reminder that only hemp is free of regulation but any other types of cannabis that's cultivated will be regulated by the agency.
Eric Steenstra, President, Vote Hemp, commented that the bill constitutes "a momentous victory for the movement in support of hemp farming, and will have far-reaching positive impacts on rural economies and farming communities, increase availability of sustainable products for American consumers, and create new businesses and jobs in the hemp industry."
Web connection
Another area that got rolled into the new farm bill involves broadband communication.
The Agricultural Broadband Coalition, which includes a number of farm groups, chimed in with its support of the new farm bill. Nick Tindall, ABC co-chair and senior director of government affairs at the Association of Equipment Manufacturers noted that farmers and ranchers are deploying more data-driven technologies on their farms and they have a need for reliable broadband connections.
The Bill includes the Precision Agriculture Connectivity Act as section 12511 of the final measure.
Added Leandro Lecheta, chief operating officer, North America, CNH Industrial: "As we move toward the next-generation of farm equipment, it is critically important that our customers have connectivity on their farms to take advantage of the efficiency improvements data-driven solutions can provide."
Connect Americans Now, another coalition focused in the issue, issued a statement from Richard Cullen, executive director: "While [inclusion of the measure in the farm bill] is a big step forward, there is still much work that needs to be done to bridge the rural broadband gap, including removing the regulatory barriers that are making it difficult for local internet service providers to leverage the promise of TV white spaces technology."
Diversity in support
A review of the range of comments received from groups about the signing shows the measure includes valuable support in several areas. Here are some verbatim statements issued at the signing:
Jimmie Musick, president, National Association of Wheat Growers, and an Oklahoma farmer: "Today marked a historic event not only for wheat growers but all of American agriculture. The 2018 Farm Bill provides farmers with the certainty and stability they need to continue producing a safe and nutritious food supply, while using fewer resources, and maintaining healthy soil for their crop. 
"Our growers began developing priorities for the Farm Bill over two years ago in order to put ourselves in the best possible position to advocate for changes to programs that would benefit the nation's wheat farmers. They've been continually engaged with Members of Congress since then to not only advocate for our priorities but to also provide feedback as comprises had to be made in order to finish the bill. This is a good bill which will provide support for farmers at a time when economic and growing conditions are uncertain."
Steve Moyer, vice president, government affairs, Trout Unlimited: "We are delighted to see the bill become law," said Steve Moyer, vice president for Government Affairs. "With Congress so divided, it is a great tribute to the House and Senate Agriculture Committee leaders to forge a compromise that will be a huge boost for America's fish and wildlife resources, and the anglers and hunters who rely on those resources."
Sally Rockey, executive director, Foundation for Food and Agriculture Research: "FFAR's successful public-private partnership model will double the 2018 Farm Bill investment, providing at least $370 million in new agriculture research funding that benefits farmers, consumers and taxpayers. The FFAR model has realized Congress' original intent to leverage federal investment in agricultural research through public-private partnerships. FFAR is generating approximately $1.3 dollars for every tax dollar Congress allocates."
Dan Halstrom, president and CEO, U.S. Meat Export Federation: "The Farm Bill contains many provisions that are critical to the success and competitiveness of American agriculture. One important aspect of the bill is its continued support for international promotion of U.S. agricultural products, as the bill maintains funding for the USDA Market Access Program and the USDA Foreign Market Development Program. Support from these programs is an important tool for expanding global demand for U.S. pork, beef and lamb, as well as many other U.S. products."
Juli Obundzinski, interim policy director, National Sustainable Agriculture Coalition: "Though the final bill included both victories and disappointments for the sustainable agriculture community we want to emphasize for everyone who cares about the future of our farm and food system that the work doesn't stop here. Farm bills might be passed every five years, but the reality is that they are a massive undertaking that take many years to develop, and many more to fully implement and evaluate. The next stages of this process – rulemaking, administrative reform, and program implementation – will be just as important as the legislative phase we've just completed."
Fred Krupp, president, Environmental Defense Fund: "This is an important step forward for our country. The farm bill is the largest source of funding for conservation on private lands in the U.S. The bipartisan bill rewards farmers for fighting climate change, preparing for extreme weather and protecting water quality. That it passed Congress with historic margins demonstrates that conservation remains a bedrock American value. It's a testament to the powerful results we can achieve when both sides of the aisle work together to forge solutions that allow people and nature to prosper."
Subscribe to receive top agriculture news
Be informed daily with these free e-newsletters
You May Also Like
---