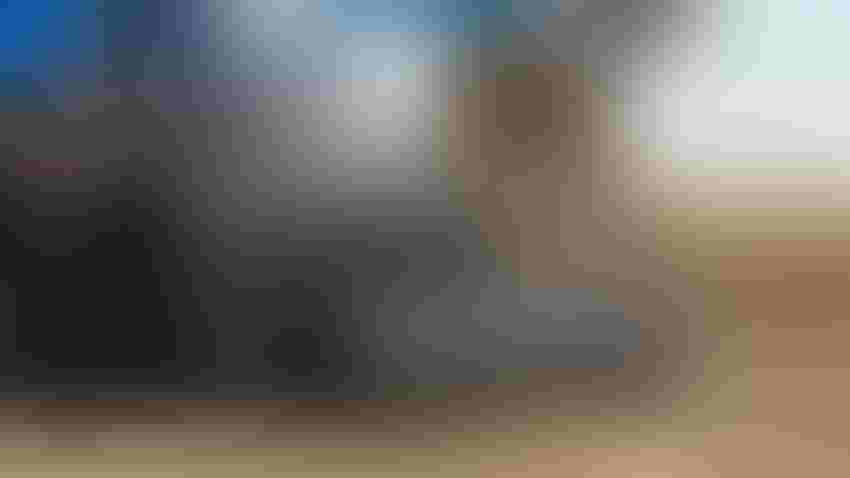 COMMON CHANGES: For farmers in the Red River Valley of North Dakota and Minnesota, drain tiling is nothing new. What is newer are legislative changes to the North Dakota Century Code, bringing decision power to the upstream neighbor.
JJ Gouin/Getty Images
As Mark Twain once said, "Whiskey is for drinking; water is for fighting." In North Dakota, that argument may be over drain tile in farm fields.
The list of benefits for installing drain tile in fields are long — more consistent yields, more timely planting, less wear and tear on equipment, and reduced soil compaction.
For farmers who face wet fields that limit their productivity, drain tile can be a savior. But it comes with a hefty price tag. Beyond the financial cost, some farmers face a moral dilemma: Water moved from the tile system must go somewhere.
For one farmer in eastern North Dakota, water from a neighbor's drain tile dumps straight onto his crop fields, leaving them underwater. The farmer, who wishes to remain anonymous, says he never had a water problem on his farm before his neighbor's tile installation.
"I have over 200 acres that are getting cut in half by this water. I never even was contacted about anyone before this happened," he explains.
With his crops waiting to be harvested, the farmer isn't sure if he'll be able to access affected fields with the influx of water.
"I've got my crops dying out there," he says. "It's not just my place. Our neighbor also was underwater, and he even took it to Bismarck with his lawyer. It's just not neighborly behavior."
With the expense of installing his own drainage tile being prohibitive, the farmer says he can't do anything but try his best to carry on. "I've read the entire century code as it relates to tiling and drainage, and I know what they're doing is legal," he adds. "But it's not right."
Legislation takes favor upstream
The 67th Legislative Assembly in 2021 changed the law in North Dakota to give the deciding power to the upstream neighbor.
Before that time, a downstream easement or permit was required before installing drain tiles. Power was given to the downstream neighbor who could block tiling for nearly any reason. Now, farmers can find it easier to make tiling improvements without needing a neighbor's permission.
Levi Otis is the director of government affairs for Ellingson Drain Tile. He says the revision does away with "fence-line politics" of the past.
"We know it's a touchy subject, but it did move from the downstream landowner being able to come to the water board and fight it," he says. "Now, you really can only fight it if unreasonable harm is being done."
This "reasonable use" clause protects farmers like the one in eastern North Dakota. If a crop is at risk of being destroyed by water moved by tile drainage, affected landowners can take their fight to a judge. With proper and sufficient evidence, that judge can stop the permit or application.
"I'm hearing tremendously less complaints or landowner disputes now with the change," Otis states. "There will always still be a few who don't like it, but it depends on if they are willing to take it to court or if they have sufficient evidence — just like it happens in the "I" states."
Good-neighbor practices
Otis says once a water board is notified about a drainage project, concerned neighbors can ask the board about the project and whether farmers are tiling within their rights and if they have the proper permits.
"In our company, we're seeing a lot more farmers working together to find the best outlet for water and being neighborly," Otis states. "They can communicate about the new flow of water and try to work together to find a different outlet."
Otis says these conversations often result in the downstream neighbor adding tiling on their land into the bottom of the upstream neighbor's tiling project — saving them money while bringing both farms the benefits of tiling.
"This change is forcing neighbors to talk to each other and work towards a better solution, rather than just winning at a water board meeting and not caring afterwards," he says. "I don't think anyone actually wants to harm anybody. I think they just get so frustrated that by the time it's all done that they reach their limit."
Editor's note: Comments on the subject within this article can be sent to the editor at [email protected].
Subscribe to receive top agriculture news
Be informed daily with these free e-newsletters
You May Also Like
---