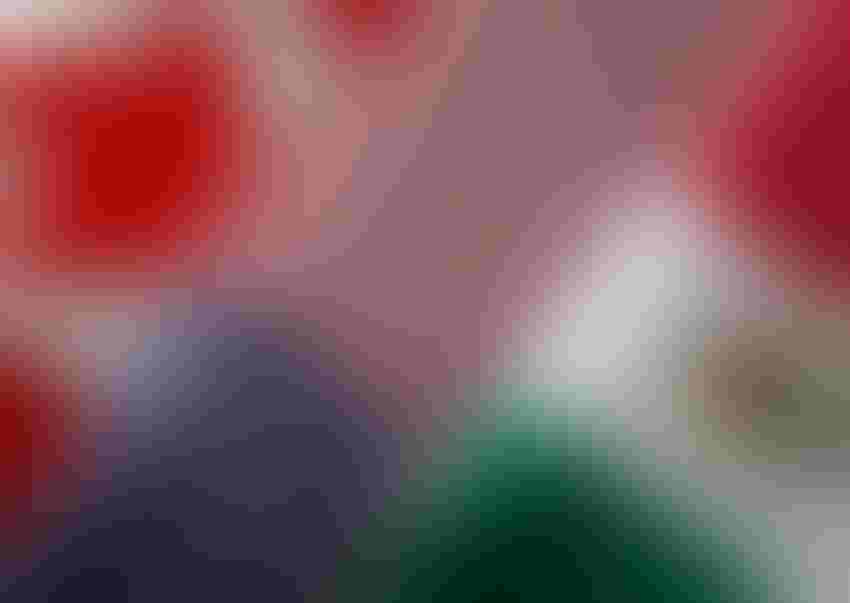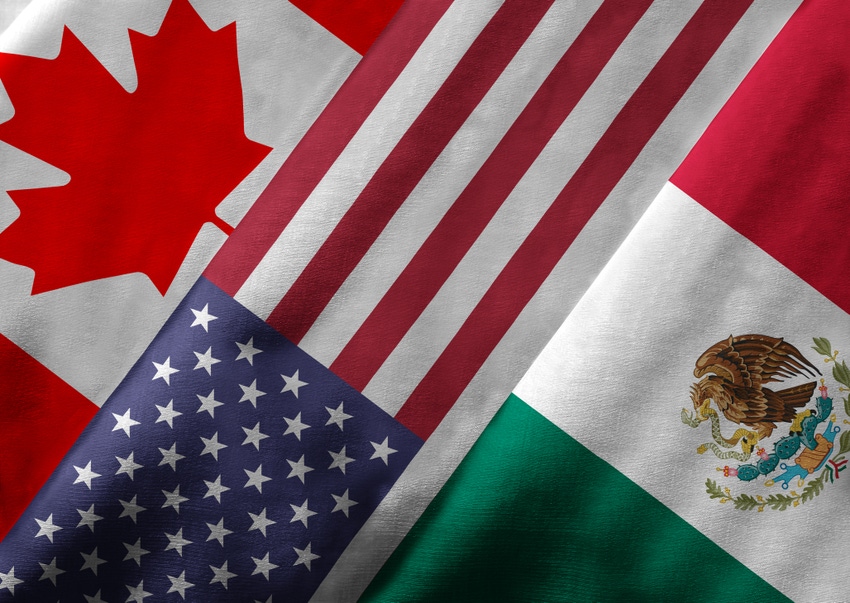 by Nacha Cattan and Josh Wingrove
The leaders of Mexico and Canada presented a united front for trade talks with President Donald Trump, committing to continued trilateral negotiations after U.S. negotiators put forward a contentious proposal for a NAFTA "sunset clause."
Enrique Pena Nieto and Justin Trudeau spoke Thursday night in Mexico City as the fourth round of North American Free Trade Agreement talks continued in Washington. After Trump mused Wednesday about breaking NAFTA into bilateral deals, his two counterparts called for the pact to be preserved and modernized and praised each other for aid provided during natural disasters.
"As we move forward with re-negotiations, we will continue to work toward our shared goal of a win-win-win agreement to ensure that the new provisions are fair and beneficial to all three countries involved," Trudeau said, adding he and Pena Nieto are "confident" the three countries can find a NAFTA "framework" to drive economic growth. 
The U.S. proposed its sunset clause for NAFTA on Wednesday, while so-called rules of origin -- which determine how much of a product must come from NAFTA countries to receive the pact's benefits -- are due for discussion beginning Friday. The rules of origin, particularly for autos, are among the most controversial subjects as Trump aims to repatriate manufacturing jobs from Mexico by rewriting trade rules. The U.S. president has regularly threatened to walk away from the pact.
'Can't Be Hostage'
Pena Nieto, who began by thanking Trudeau for his support of September's earthquake recovery efforts, said the countries are working to boost bilateral ties and to improve Nafta. "Prime Minister Trudeau and myself will continue to work to reach a beneficial and positive upgrading for the three countries," the Mexican president said, before later appearing to downplay Trump's threats.
"I would not pay much attention to any statements other than that which happens at the negotiation tables," Pena Nieto said, adding the talks can make North America a more competitive economic region by including, for instance, e-commerce. The deal "cannot be good for just one country and we can't be hostage to only one position," he said. 
Trudeau said Canada wouldn't walk away from the negotiating table based on proposals so far.
"We are pleased to be talking about ways we can improve NAFTA," Trudeau said. "We will discuss those proposals, we will counter those proposals and we will take seriously these negotiations." He also said the countries "stand firm" in a commitment to implement the Paris Agreement on climate change, from which Trump has withdrawn the U.S.
Fallback Position
Trump would need to clear several hurdles to actually kill NAFTA. He'd need to give six months' notice of withdrawal, having not yet done so, and then proceed with the withdrawal after that point. Observers expect he'd then find himself in a legal and political battle with, among others, the U.S. Congress, which holds sway over trade and would at least need to change or repeal the laws that enact the pact. Powerful industries, such as agriculture, are also pressing to save the deal.
If Trump does reach that point and pulls out, Canada has a fallback that Mexico doesn't -- the old Canada-U.S. Free Trade Agreement, a bilateral predecessor to NAFTA. It too would need to be updated and reimplemented, which would likely spur a separate round of negotiations. Trudeau has steadfastly downplayed the significance of that fallback, saying his preference is to modernize and update NAFTA.
The Canadian leader flew to Mexico City Thursday morning directly from Washington, where he got mixed signals from Trump on NAFTA. Speaking Wednesday at the White House, Trump said it's possible that they could reach a deal or that talks could fail. The same day, Commerce Secretary Wilbur Ross defended some of the core controversial proposals.
Pena Nieto called NAFTA "a good mechanism" that is not the "only one" to develop North America, and said Mexico doesn't want to stake its competitiveness on having low salaries. The current round of talks outside Washington is set to continue through Oct. 17.
Road Ahead
"I think the window's still very much open" to reach a deal, Robert Holleyman, a former Deputy U.S. Trade Representative under President Barack Obama, said in an interview Thursday before Trudeau and Pena Nieto spoke. His advice to the Mexican and Canadian leaders "would be simply to continue to reaffirm that they too believe NAFTA needs to be renegotiated. And all three leaders accept, and have long accepted, that these need to be modernized."
Trudeau has downplayed the significance of Trump's threats and has regularly put a positive spin on talks. His government's strategy continued Thursday in Washington, when Finance Minister Bill Morneau predicted Canada-U.S. trade will endure.
"It's important not to let the spectacle of a trade negotiation disguise what we're trying to get to," Morneau said Thursday during a panel discussion at the annual meetings of the International Monetary Fund in Washington. "There are a huge number of jobs in the three countries that are related to this relationship we have. That is going to continue." 
To contact the reporters on this story: Nacha Cattan in Mexico City at [email protected]; Josh Wingrove in Washington at [email protected]
To contact the editors responsible for this story: Vivianne Rodrigues at [email protected]; Sarah McGregor at [email protected]
Stephen Wicary, Rob Jameson
© 2017 Bloomberg L.P
Subscribe to receive top agriculture news
Be informed daily with these free e-newsletters
You May Also Like
---