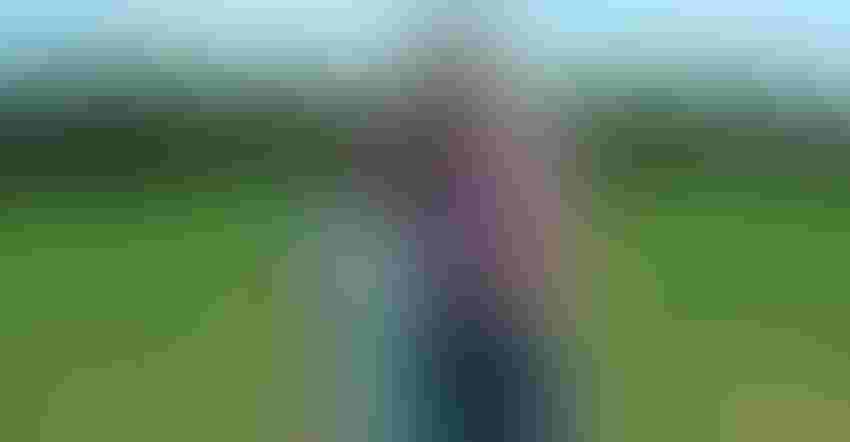 GROWING THEIR FEED: Most of the corn that D'ejanne (left) and Johan de Groot raise is used to feed their dairy cows.
Courtesy of Johan and D'ejanne de Groot
Johan and Déjanne de Groot, Andrews, Ind., own Sunshine Dairy LLC, which includes about 2,600 cows. The de Groots are recent winners of the Indiana Farm Bureau Achievement Award.
This award recognizes INFB members who earn most of their income from production agriculture. It measures applicants on leadership involvement and farm management techniques.
The farm started two decades ago from the ground up. In 2002, Johan's family moved from Holland to start a dairy farm. After completing a dairy management program at Michigan State University, he returned and assumed management responsibilities.
"I lost my dad three years ago, so now it's my wife and I running the farm," Johan says. "I've always had a real passion for agriculture. My dad always said if you enjoy what you do, you'll never work a day in your life."
Global transition
Déjanne also grew up on a farm in Holland. Her family raised potatoes, sugarbeets, onions, wheat and carrots on about 725 acres. They also raised broilers, but Déjanne was more interested in milking cows at the neighbor's farm.
In 2014, she graduated high school and traveled to the U.S. for an internship at Sunshine Dairy, where she met Johan. They dated long distance while she attended college in the Netherlands, studying ag entrepreneurship.
"I learned a lot about the American way of dairy farming," Déjanne says. "Farms are bigger here, and the way of feeding cows, reproduction and managing employees are different than what I was used to."
Déjanne explains that in the Netherlands, farms are much smaller. For example, a 700- to 800-acre farm is considered large. Working with a lot of employees is also different, she notes. In Holland, most farms are managed by family and neighbors.
Farming today and beyond
At Sunshine Dairy, the de Groots manage about 30 full-time employees, with a couple part-time truck drivers. At the main farm, they milk 2,000 cows in a double-25 parallel parlor. At their second location a few miles away, they milk 600 cows with Delaval robotic milkers.
"The robots are something new for us," Déjanne says. "It's a lot more labor efficient and a lot less stress on the cows, which is a win-win."
The farm also includes about 700 acres of alfalfa and 1,400 acres of corn. The de Groots grow their own feed. They also raise all their own heifers.
The de Groots are looking to get a methane digester to increase sustainability. They also want to put more emphasis on professional development and mentorship for their employees.
They hope to provide some on-farm education with agritourism in the future. That could be inviting people to the farm to learn about cows; creating a small market selling yogurt, ice cream or milk; or building a corn maze.
As winners of the INFB Achievement Award, the de Groots will receive an $11,000 cash prize, courtesy of Bane Welker Equipment and Indiana Farm Bureau Insurance, plus an all-expenses paid trip to compete at the 2023 American Farm Bureau convention in San Juan, Puerto Rico.
Baker is public relations manager-brand for Indiana Farm Bureau.
Subscribe to receive top agriculture news
Be informed daily with these free e-newsletters
You May Also Like
---