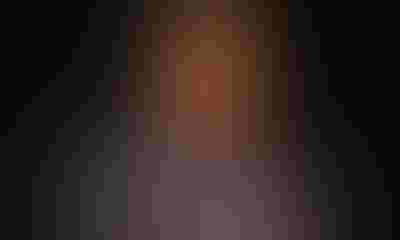 Disappointment. That sums up the reaction from national and state commodity organizations after Senate Agriculture Committee Chairman Pat Roberts Biotech Labeling Solutions Act failed in the Senate.
"We have not yet begun to fight," says Patrick Delaney, Director of Policy Communications for the American Soybean Association. "This is something important enough that it can't be the end of the road until we have a solution in place."
Chairman Roberts' bill would have created a voluntary national food labeling standard. This would preempt state laws, such as Vermont mandatory labeling, set to take effect on July 1.

JOIN IN: "GMO labeling is an issue in which we all must get involved," says Wade Cowan, chairman, ASA.
Related: Voluntary GMO labeling bill stalled; companies start to add labels
Delaney says there is still a solution within reach. "This is a procedural set back more than anything else," Delaney says. "We'll regroup and take another pass on this."
And when the next pass comes, farmers need to do their part and urge lawmakers to support a national labeling standard.
"We were close," says Delany. "We have to have democrats to pass the bill, so we have to figure out a way to get them on board, too." Delaney emphasizes the importance of democratic support from farm heavy states.
That's why at Commodity Classic 2016 ASA President Richard Wilkins declared GMO labeling a top priority. "Our industry has to be more transparent," notes ASA President Richard Wilkins. "We have to be more open about what we do, why we do it and how it enables us to better meet consumer demand." Wilkins says we also need to protect biotechnology and plant breeding from being "drug down by misperception and misinformation".
And the ASA asks every farmer to get involved.
"You've heard us say that before, but it's never been more true," says ASA Chairman Wade Cowan. "This is the tipping point. Communicate what the food makers in this country need to the lawmakers on the hill, or we're doomed to be without biotechnology."
Delaney encourages farmers to visit soygrowers.com. Information is available on how to communicate and connect with senators regarding a national food labeling standard.
Subscribe to receive top agriculture news
Be informed daily with these free e-newsletters
You May Also Like
---