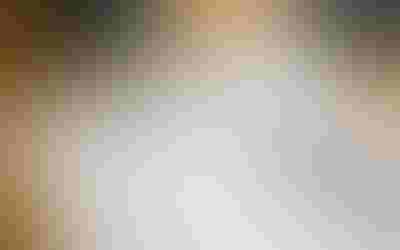 Farming and ranching are capital-intensive operations often operating at a loss and with owners who frequently do not work for wages. When Congress designed the original Paycheck Protection Program program, it did not recognize these special circumstances facing those working in agriculture. As a result, many farmers and ranchers did not qualify for PPP assistance. Despite changes in subsequent COVID relief packages, many farmers are still facing issues today.
Section 313 of The Economic Aid Act made changes to the initial eligibility requirements for PPP, recognizing the special circumstances of those working in agriculture and helping many farmers and ranchers participate in the program. Unfortunately, the SBA has since interpreted this language to exclude farm and ranch operations structured as partnerships and LLCs.
In a letter to the leaders of the Senate Committee on Small Business and Entrepreneurship, and the House Committee on Small Business, the National Corn Growers Association, along with  K·Coe Isom, led a coalition of 35 agriculture organizations urging Congress to work with the Small Business Administration to ensure that farming partnerships and limited liability corporations (LLCs) are able to participate in PPP.
"We believe this interpretation is in error and is preventing many farm and ranch families from participating in the PPP," the organizations write. "We ask that you clarify to SBA that Congress intended to include farm partnerships and LLCs in Section 313."
Bill expands access
A bipartisan bill introduced by Rep. Jim Hagedorn, R-Minn., in the House also would allow farmers and ranchers categorized as partnerships to utilize gross income when calculating maximum PPP loan amounts.

The CARES Act allowed for farmers and ranchers to apply for PPP loans by utilizing net income in their loan calculations. Unfortunately, this prevents many agricultural partnerships from receiving the maximum PPP loan possible. The legislation provides enhanced flexibility by allowing the use of gross income to calculate the maximum loan amount. The bill also includes a retroactive provision to enable producers, who initially used net income, to recalculate their PPP loans, so long as the loans have not been forgiven.
"Agriculture producers in southern Minnesota and throughout the nation have suffered a great deal from historic drops in demand and packing plant closures throughout the COVID-19 pandemic. As we approach a return to normalcy and reopening our economy, it is critical that we ensure our farmers and ranchers have access to the resources needed to maintain operations," Hagedorn says.
The legislation received public support from the American Farm Bureau Federation, National Cattlemen's Beef Association, Farm Credit Council, CoBank, NCGA, Independent Community Bankers of America, Compeer Financial and American Sugar Alliance.
Danielle Beck, NCBA senior executive director of government affairs, says, "While the December 2020 COVID-relief package established a new loan calculation to expand farmers and ranchers' access to PPP, many cattle producers continue to miss out due to a narrow interpretation of the law. Federal relief is only as good as the access that people in need have to it – and NCBA is incredibly grateful to Representative Hagedorn and the lawmakers on Capitol Hill who are working tirelessly to ensure agricultural producers have equitable access to PPP."
Subscribe to receive top agriculture news
Be informed daily with these free e-newsletters
You May Also Like
---