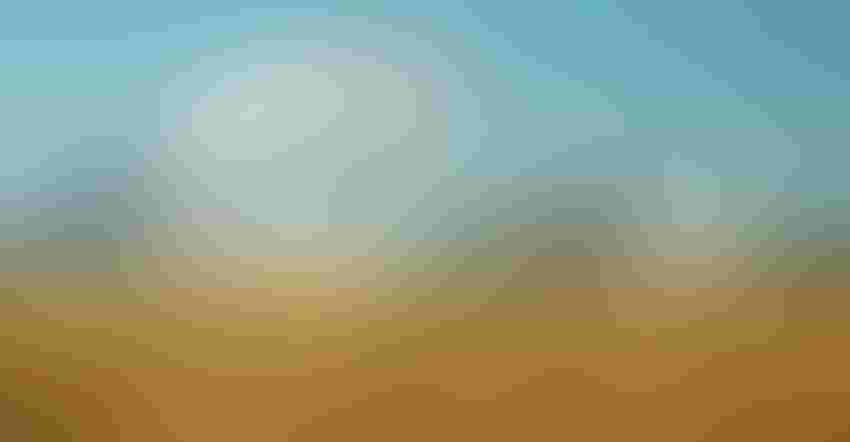 In action Nov. 2, Growth Energy submitted to the Environmental Protection Agency a notice of intent to sue regarding its failure to fulfill in a timely manner the agency's statutory obligation under the Renewable Fuel Standard to issue the 2022 Renewable Volume Obligation and in turn, the potentially multi-year "set" rulemaking process for renewable fuel volumes for 2023 and beyond.
The RVOs for 2022 are due by Nov. 30, 2021, an annual deadline set by Congress in the RFS. The RFS was first signed into law in 2005 and renewed and expanded in 2007 as part of the Energy Independence and Security Act of 2007.  
As of the filing, 28 days before that statutory deadline, EPA has not even issued a notice of proposed rulemaking to establish those obligations. Additionally, the final "set" rulemaking was due on Nov. 1, 2021, and EPA has not issued a notice of proposed rulemaking for that, either.
Growth Energy's notice gives EPA 60 days to issue the 2022 RVO and publish rulemakings before risking a lawsuit in federal court.
"With surging fuel costs and rising emissions, we cannot afford to hold back lower-cost, lower carbon biofuels with needless regulatory uncertainty," says Growth Energy CEO Emily Skor. "It is critical for EPA to issue these RVOs as soon as possible and map out the RFS 'set' for 2023 and beyond. EPA would be missing a critical opportunity to address our climate challenge, provide consumers with continued lower-carbon choices at the pump and contribute to the rural recovery." 
Reports this fall indicated the Biden administration may be considering lowering the RVOs, which lawmakers on both sides of the aisle continue to remind the administration that biofuels can support the administration's clean energy goals and economic stability of the renewable fuels marketplace. The leaked report indicated the agency was considering cutting blending requirements for this year and last year, retroactively. For 2020, the reduction is 3 billion gallons, down to 17 billion. For this year, requirements increase to 18.6 billion, and then above 20 billion for next year. 
Related: RFS rumors sparking concerns from Congressional members
"We have strong reservations about the potential for the administration to destroy over 5 billion gallons of biofuel volume from the 2020, 2021 and 2022 RVOs. This action would directly undermine your commitment to address climate change and restore integrity to the Renewable Fuel Standard," according to a bicameral letter from Midwestern Democrat Sen. Amy Klobuchar of Minnesota, as well as Reps. Cheri Bustos, D-Ill., Cindy Axne, D-Iowa, and Angie Craig, D-Minn. "Every gallon of biofuels that is blended into our nation's fuel supply displaces a gallon of oil and cuts carbon emissions…Reducing biofuel blending requirements will increase greenhouse gas emissions."
Renewable Fuels Association President and CEO Geoff Cooper says if EPA proceeds with this action, it will directly undermine the administration's commitment to address climate change and restore integrity to the Renewable Fuel Standard.
"Reducing biofuel blending requirements will increase greenhouse gas emissions," Cooper adds. "In fact, the new, lower volumes, if true, would increase GHG emissions by up to 15.3 million metric tons of carbon dioxide equivalent."
House Biofuels Caucus Co-Chairs Dusty Johnson, R-S.D., Rodney Davis, R-Ill., and Adrian Smith, R-Neb., along with Reps. Ashley Hinson, R-Iowa, Michelle Fischbach, R-Minn., and Randy Feenstra, R-Iowa, led a letter along with 16 of their colleagues to urge President Biden to uphold campaign promises.
The House Biofuels Caucus members explain that during Biden's presidency campaign in September 2015, he said that former President Donald J. Trump "could have made explicit his imperative to stand with American farmers by reversing harmful waivers and setting strong levels for 2021." And yet, the House Republicans shared that the "forthcoming RVO will cut the demand for more combined gallons of ethanol than all gallons cut due to small refinery exemptions issued by the prior administration."
Each year through 2022, EPA is required to issue a rulemaking establishing the percentage of renewable fuel that obligated refiners and importers must blend to ensure that annual renewable fuel volume requirements established by statute are met. Failure to issue RVOs on time undermines the RFS by eliminating prospective, market-forcing blending obligations, and by creating uncertainty in the market for obligated parties and renewable fuels producers alike.
For 2023 and later, EPA, in coordination with the Department of Energy and USDA, is required to set these renewable fuel volume requirements through one or more rulemakings, taking into consideration six statutory factors, including environmental, economic and energy security factors. EPA is required to set volume requirements at least 14 months prior to the calendar year in which they are to take effect. In addition, EPA is constrained by statute to ensure that, for each year starting in 2023, the volume of advanced renewable fuel is at least the same percentage as the volume of the total renewable fuel requirement established in 2022.   
Subscribe to receive top agriculture news
Be informed daily with these free e-newsletters
You May Also Like
---