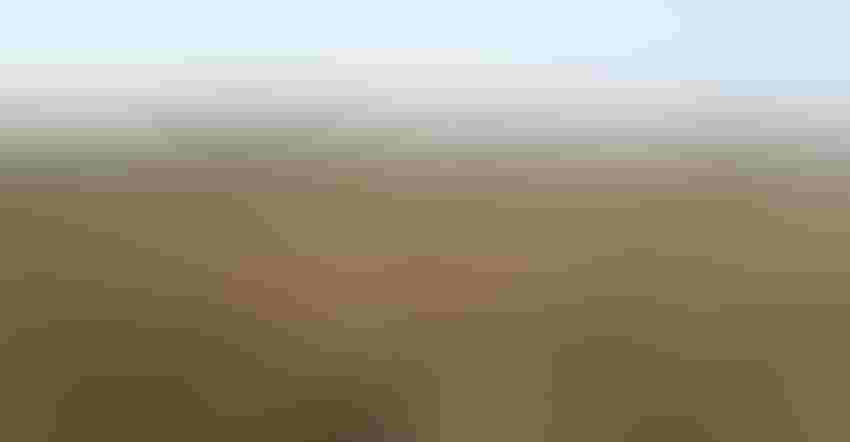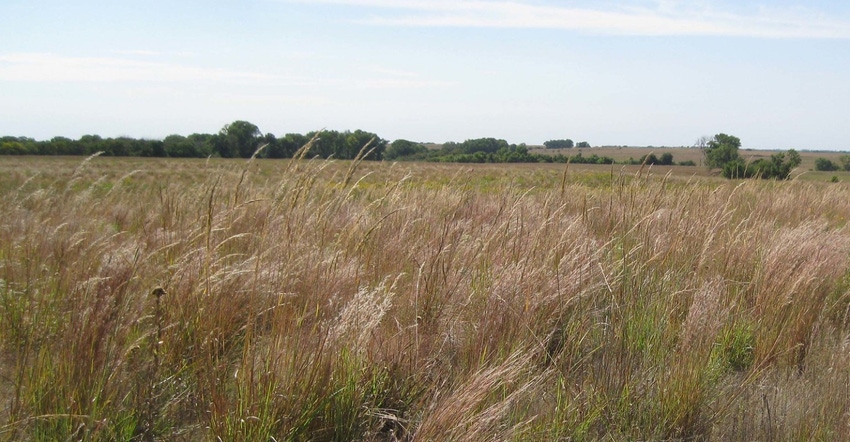 This Kansas field in the Cheney Lake Watershed was enrolled in the Conservation Reserve Program to prevent soil and nutrient runoff.
USDA Flickr
The Conservation Reserve Program continues to be an early target by the USDA in its efforts to incentivize farmers on climate-smart agricultural practices and also in the agency's efforts to understand further the true impact of the land idling program.
USDA's Farm Service Agency recently announced an initiative to quantify the climate benefits of CRP contracts. This multi-year effort will enable USDA to better target CRP toward climate outcomes and improve existing models and conservation planning tools while supporting USDA's goal of putting American agriculture and forestry at the center of climate-smart solutions to address climate change.
"CRP is a powerful tool for implementing voluntary, measurable conservation outcomes to mitigate the impacts of climate change," FSA Administrator Zach  Ducheneaux states. "Nearly 21 million acres currently enrolled in the program prevent the equivalent of more than 12 million tons of carbon dioxide from entering the atmosphere."
Related: USDA enhances CRP for climate mitigation 
FSA has historically worked with partners to identify Monitoring, Assessment and Evaluation (MAE) projects to quantify CRP environmental benefits to water quality and quantity, wildlife and rural economies. The agency will now invest $10 million through this program to measure and monitor the soil carbon sequestration and other climate and environmental benefits of conservation practices over the life of CRP contracts.
Ducheneaux says, "This initiative will allow USDA to better target climate outcomes through CRP while gaining critical data to calibrate, validate and further improve quantification methods within existing models and tools."
One model of focus is the Daily Century Model, or DayCent, which simulates the movement of carbon and nitrogen through agricultural systems and informs the National Greenhouse Gas Inventory. Data will also be used to strengthen the COMET-Farm and COMET-Planner tools, which enable producers to evaluate potential carbon sequestration and greenhouse gas emission reductions based on specific management scenarios.
Proposal requests
USDA is seeking proposals for projects to survey, sample and measure the climate benefits of land enrolled in the following CRP practice types over time for predominately perennial grass with legumes and shrubs, depending on the practice; tree; and wetland, including both mineral and organic soils and both floodplain and non-floodplain wetlands.
A project can cover one or more of the above practice types and should be for a three- to five-year term, with the potential for renewal. Projects should be a minimum of $1 million and not exceed $9 million. Ducheneaux says FSA is allowing for the shorter-term contracts to encourage additional participation.
Applications are welcome from all types of organizations, including public, private and nonprofit institutions. Project proposals can be from a single entity or from a group of partners who coordinate efforts. Applications from or in partnership with Historically Black Colleges & Universities (HBCU), Tribal Colleges & Universities (TCU) and Hispanic-Serving Institutions (HSI) or organizations will be considered as part of the selection process.
The deadline for proposals is July 2, 2021. Visit the request for proposals for more information on requirements, project deliverables, evaluation criteria and how to submit your proposal. Visit FSA's Monitoring, Assessment and Evaluation page for additional information on CRP MAEs.
Expanding CRP participation
In April, USDA opened enrollment in the Conservation Reserve Program with higher payment rates, new incentives, and a more targeted focus on the program's role in climate change mitigation. USDA's goal is to increase enrollment in the program by 4 million acres or more over the coming year, and CRP's long-term goal is to establish valuable land cover to help improve water quality, improve soil health and carbon sequestration, prevent soil erosion, and reduce loss of wildlife habitat.
Currently 20.8 million acres are enrolled in CRP, despite the cap at 25 million acres and increasing to 27 million acres by 2023, Ducheneaux says. He says to encourage additional participation, USDA is increasing payments for practice incentives for continuous CRP ranging from 20% to 50%, increasing payments for water quality actions from 10% to 20% and also increasing the CRP Grasslands minimal rental rate that will benefit more than 1,300 counties nationwide that are below that minimum.
About the Author(s)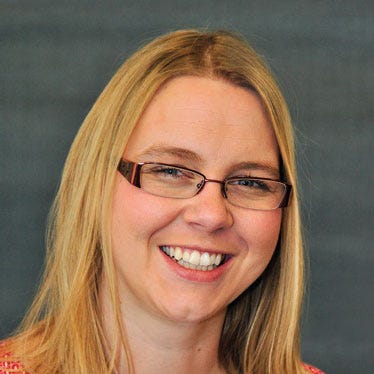 Policy editor, Farm Futures
Jacqui Fatka grew up on a diversified livestock and grain farm in southwest Iowa and graduated from Iowa State University with a bachelor's degree in journalism and mass communications, with a minor in agriculture education, in 2003. She's been writing for agricultural audiences ever since. In college, she interned with Wallaces Farmer and cultivated her love of ag policy during an internship with the Iowa Pork Producers Association, working in Sen. Chuck Grassley's Capitol Hill press office. In 2003, she started full time for Farm Progress companies' state and regional publications as the e-content editor, and became Farm Futures' policy editor in 2004. A few years later, she began covering grain and biofuels markets for the weekly newspaper Feedstuffs. As the current policy editor for Farm Progress, she covers the ongoing developments in ag policy, trade, regulations and court rulings. Fatka also serves as the interim executive secretary-treasurer for the North American Agricultural Journalists. She lives on a small acreage in central Ohio with her husband and three children.
Subscribe to receive top agriculture news
Be informed daily with these free e-newsletters
You May Also Like
---