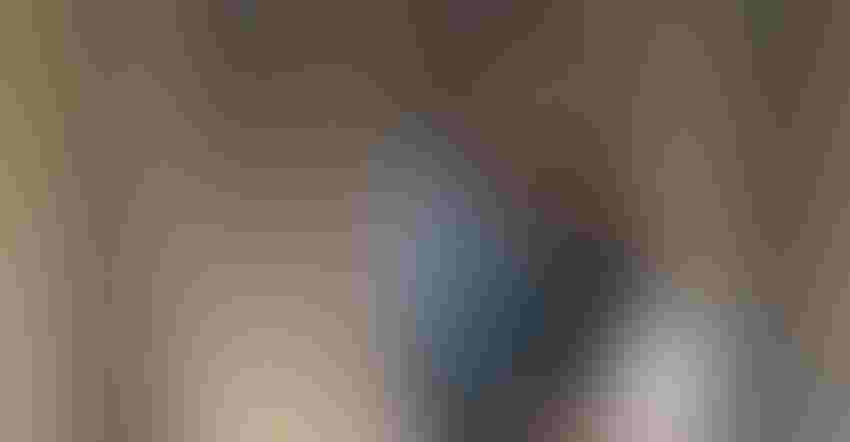 BACK TO NO AG NEGOTIATOR: Elaine Trevino will be taking another position at the White House related to agricultural trade. This now sets up a longer timeline on when a new nominee for USTR's chief ag negotiator would be named and eventually filled.
Todd Fitchette
The White House withdrew the nomination of Elaine Trevino, the Biden administration's nominee to serve as the chief agricultural negotiator, following her appointment to another position within the administration that does not require Senate confirmation.
Trevino, who most recently served as the leader of the Almond Alliance of California and prior as deputy secretary of agriculture for California, was praised by agricultural groups upon her nomination. However, there had been no movement by the Senate Finance Committee to bring her nomination up since she was first named in September 2021.  
"I'm glad to see Ms. Trevino will be serving the American people in an appointed post within the Biden administration, where she will be well-positioned to press the case for American farmers," says Senate Finance Committee Chairman Ron Wyden, D-Ore. "I urge the White House to quickly announce a new nominee for chief agricultural negotiator to advocate for red-white-and-blue farm goods in global negotiations. Farmers in Oregon and across the United States grow food the rest of the world wants. They need someone representing them at global negotiations as soon as possible."
During a Senate Finance Committee hearing on March 15 on the Biden administration's goals for an Indo-Pacific Economic Framework, Sen. Chuck Grassley asked about the importance of having a chief ag negotiator and USDA undersecretary for trade in place.
Sharon Bomer Lauritsen, principal at AgTrade Strategies LLC and who previously served as the civil servant in charge of agricultural issues at the U.S. Trade Representative, says its extremely important to have political ag trade positions filled.
"I can assure you that having your political and Senate confirmed bosses in place is important in order to have agriculture be part of the discussion among the political and White House engagement," Lauritsen says. "It's important also to engage with other countries because many agricultural issues are going to be political. So, you need a political person there to push, to drive, to lead and have the vision to move forward."
During the same hearing, Senate Finance Committee Ranking Member Mike Crapo, D-Idaho, criticized the administration's decision to not include any market access component in its Indo-Pacific strategy.
"The administration's present position of leaving out a market access outcome makes no sense. Economically, our workers, businesses and farmers will lose out on important opportunities if we stay on the sidelines," Crapo says.
Lauritsen says as this administration continues to develop that Indo-Pacific Economic Framework. A strong agricultural voice at the political level is important to ensure agriculture is included in any part of those negotiations.
Agriculture Secretary Tom Vilsack recently offered the update on USDA's trade undersecretary nominee, saying two people had been vetted for the position but were unwilling to make the financial sacrifices required to move forward with the nomination.
Subscribe to receive top agriculture news
Be informed daily with these free e-newsletters
You May Also Like
---