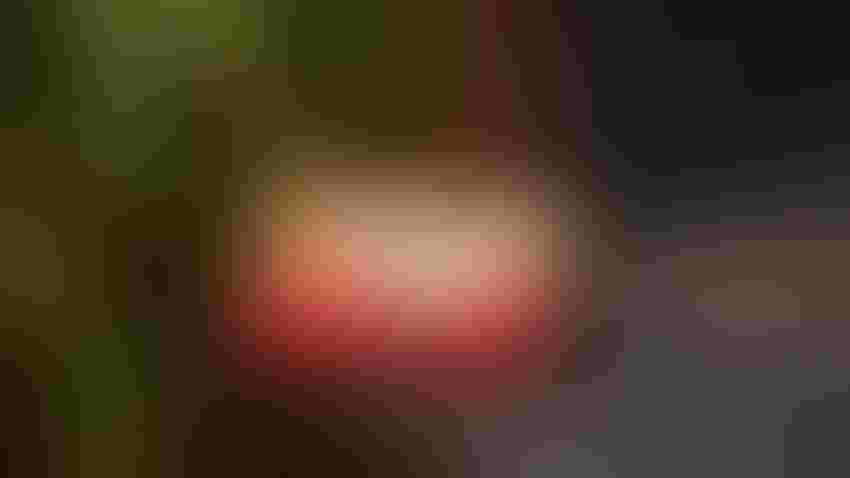 SUPPER: Look for information about family farmers on your Casey's pizza box this month.
Courtesy of Illinois Farm Families
Casey's and farmers: Match made in heaven
Pick up a Casey's pizza this month and you'll get more than a pizza: You'll get a look at Illinois farmers. Casey's and the Illinois Farm Families coalition have teamed up this month to promote Illinois agriculture. Now through the end of October, your Casey's pizza will come with a flyer featuring 10 farm families from across the state. It's part of IFF's "We are the 96%" campaign to remind people that 96% of Illinois farms are family-owned.
"Casey's sells pizzas in nearly every county in Illinois, offering the opportunity to bring our message about family farm ownership to both urban and rural folks in Illinois," says Jon Rosenstiel, chairman of IL Corn and a farmer from Pearl City, Ill.
Look for the following families on the flyers: Nolands, Blue Mound; Casners, Rosamond; Dollingers, Mazon; Heaps, Minooka; Goulds, Maple Park; Kleinschmidts, Armington; Willards, Griggsville; Sandersons, Clare; Stitzels, Shannon; and Lemans, Eureka.
IFF and Casey's are also giving away 96 pizzas at five different grain elevators throughout the state.
The promotion is funded primarily by the Illinois corn checkoff, with support from the Illinois Beef Association, Illinois Farm Bureau and Illinois Pork Producers Association.
Mississippi River still setting low records
Mississippi River levels are still at an all-time low near Memphis, setting records for two years in a row. The National Weather Service measures water levels at Memphis at a record-low elevation of minus 11.5 feet, which is significantly lower than last year when it dropped to minus 10.81 feet. Other records were also recorded for October, including minus 4.5 feet at Cairo, Ill., and minus 6.4 feet at New Madrid, Mo.
According to the Illinois Fertilizer and Chemical Association, that's disrupting barge traffic that would move fertilizer north and allowing saltwater to move up the river in Louisiana, threatening drinking water supplies.
Beef up beef quality
The Illinois Beef Association is putting on six Beef Quality Assurance training sessions across the state this winter. They're free for IBA members and include dinner; non-members pay $20. You can register online.
Teutopolis. Nov. 28, American Legion Post 924

Champaign. Nov. 29, Campaign County Farm Bureau

Carthage. Nov. 30, Carthage Livestock Inc. 

Cambridge. Dec. 5, The Black Ridge

Freeport. Dec. 7, Stephenson County Farm Bureau

Fairview. Dec. 11, Fairview Sale Barn
Where to get more carbon information
Head to the University of Illinois on Nov. 7 from 9 a.m. to 1 p.m. for a free field day of learning about the carbon market, carbon sequestration and more, out at the U of I College of Agricultural, Consumer and Environmental Sciences Energy Farm south of campus. The field day is sponsored by the U of I, Illinois Extension and the Illinois Sustainable Ag Partnership. Presenters include Emily Heaton, Killian Delaney, Michael Masters and more from U of I; Jean Brokish, American Farmland Trust; Sarah Sellars, South Dakota State University, and several others. You can register online for more information.
Those looking for regenerative agriculture information are welcome to attend the Illinois Regenerative Agriculture Initiative Public Convening event following the field day. The event will be held at the same location beginning at 2 p.m.
Calling all farmland owners
Check out the Farmland Owners Conference Nov. 20, from 8 a.m. to 5 p.m. at Illinois Central College, hosted by University of Illinois Extension and ICC. Topics include farm management, estate planning, insurance, farm records, profitability, production practices and more. Cost is $65 and you can register online.
Subscribe to receive top agriculture news
Be informed daily with these free e-newsletters
You May Also Like
---