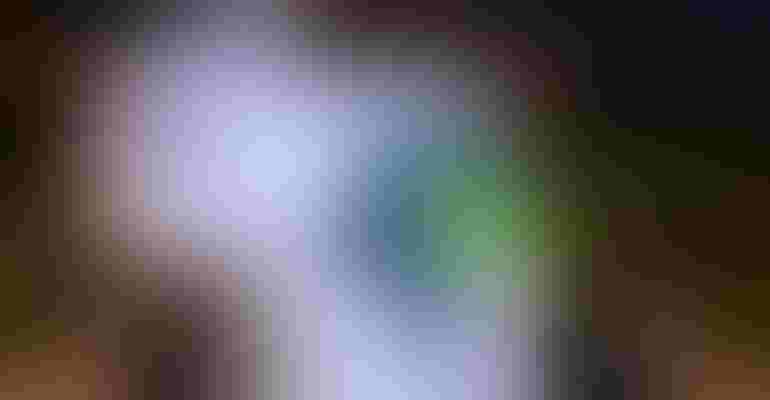 PUSHING BACK AGAINST ANIMAL ACTIVISTS: Secretary of Agriculture Tom Vilsack says the Biden administration does not buy into the notion that the only way to reduce emissions from livestock is to reduce the amount of livestock raised.
Humane Society International
There are currently those who seek to restrict or reduce animal protein production, and Secretary of Agriculture Tom Vilsack says the Biden administration will be proactive in aggressively countering those attacks.
"We have got to be aggressive in that space. We can't ignore it. We can't stick our heads in the sand and hope it goes away," Vilsack said during a conference call while attending the UN Climate Conference, or COP26, about offering truth and research to allow for animal production to be part of the climate solution.
At the climate meeting, President Joe Biden reinforced his September announcement that the United States was joining with the European Union in challenging the world to meet a global methane pledge and reduce the world's methane emissions 30% from 2020 levels by 2030. 
For agriculture, USDA is pursuing multiple workstreams to reduce methane emissions from the agricultural sector, including the adoption of alternative manure management systems and other methane-reducing practices, the expansion of on-farm generation and use of renewable energy, the development of a climate-smart agricultural commodities partnership initiative and increased investments in agricultural methane quantification and related innovations, as stated in the U.S. Methane Emissions Reduction Action Plan.
Ahead of the world gathering of leaders to discuss climate, musician and animal activist Moby called on the COP26 climate change conference to make the climate-damaging impacts of animal agriculture central to the agenda if world leaders hope to make meaningful pledges to avert catastrophic climate breakdown.
Moby, as part of the NGO Humane Society International's #TheCowInTheRoom initiative, says animal agriculture is responsible for at least 14.5-16.5% of human-induced greenhouse gas emissions globally. He claims that the livestock sector is projected to account for nearly 50% of the global emissions budget by 2030.
"We need to stop using animals for food, because animal agriculture is the third leading cause of climate change. You cannot practically and effectively address climate change without ending our alliance with meat and dairy production," Moby said in the video address.
Moby and Humane Society International hope that formal recognition at COP26 of "animal agriculture as a driver of climate change" will encourage world leaders to commit to vital meat and dairy production and consumption reduction strategies to help meet the Paris Agreement's below 2°C target.
Environmental and animal activists from around the world also mounted a campaign for a Plant Based Treaty, calling on governments to put food systems at the forefront of tackling the climate crisis. The Plant Based Treaty seeks to halt the expansion of animal agriculture and deforestation, incentivize a shift to a plant-based food system by redirecting subsidies, taxes and public information campaigns, along with reforestation and rewilding of land. 
Vilsack said this administration is not only against the viewpoint that animal agriculture must end, but this administration strongly believes in protecting animal agriculture and providing that ability to pushback on the notion that the only way to reduce emissions from livestock is to reduce the amount of livestock raised.
"We don't buy into that," Vilsack says. "We are providing resources to finance demonstration projects to make that case even stronger."
Increasing livestock emissions research
Vilsack said he believes the administration has tools in place to be proactive as well as employing research in the feed additives space that can substantially reduce the amount of methane produced by cows. The way manure could be handled and managed differently to reduce the carbon footprint of that manure also can create new opportunities.
Vilsack announced USDA's support of the newly launched Pathways to Dairy Net Zero, an initiative to help accelerate climate action in the global dairy sector, bringing together organizations throughout the dairy supply chain and dairy farms of every size and type around the world to collectively achieve net zero emissions in the next 30 years.
"Livestock, including dairy, can provide critical climate solutions. Sustainably managed livestock systems play an important role globally in food and nutrition security, livelihoods and nutrient cycling and carbon storage. Increasing the rate of adoption of feed management, manure management and digesters will be key to reducing greenhouse gas emissions including methane," Vilsack said.
Included in the $25 million for On-Farm Conservation Innovation Grants Vilsack touted during a farmside chat at the climate meeting, USDA's awarded projects includes trialing dietary interventions to mitigate enteric methane emissions in dairy cattle in Michigan and Wisconsin. The Nature Conservancy will evaluate different dairy feed management strategies, including emerging feed additives. The goal of the project is to better inform greenhouse gas mitigation strategies for cattle, Natural Resources Conservation Services programs and the development of protocols for measuring enteric emissions.
Also at COP26, the Foundation for Food & Agriculture Research and the Innovation Center for U.S. Dairy announced the Greener Cattle Initiative, an industry-oriented consortium that will award approximately $5 million over the next five years to fund research that provides beef and cattle producers with solutions for enteric methane emission mitigation to curb the escalating climate crisis.
Enteric methane is the single largest source of direct greenhouse gas emissions in the beef and dairy sectors. Methane is emitted on farms through two primary sources: manure degradation and enteric fermentation. Enteric fermentation is part of the normal digestive process in ruminants, with methane emissions primarily resulting from animals belching or exhaling. While several efforts to advance the sustainability of livestock production are currently underway, few specifically address enteric methane emissions – despite the potential to improve animal productivity and move the dairy and beef sectors toward net zero emissions.
"Although mitigation of enteric methane from ruminants is not a novel field of research, many challenges remain to identify, develop and validate effective mitigation options that will also meet farmer and broad socioeconomic needs," said Dr. Juan Tricarico, vice president for sustainability research at the Innovation Center for U.S. Dairy.  
Subscribe to receive top agriculture news
Be informed daily with these free e-newsletters
You May Also Like
---