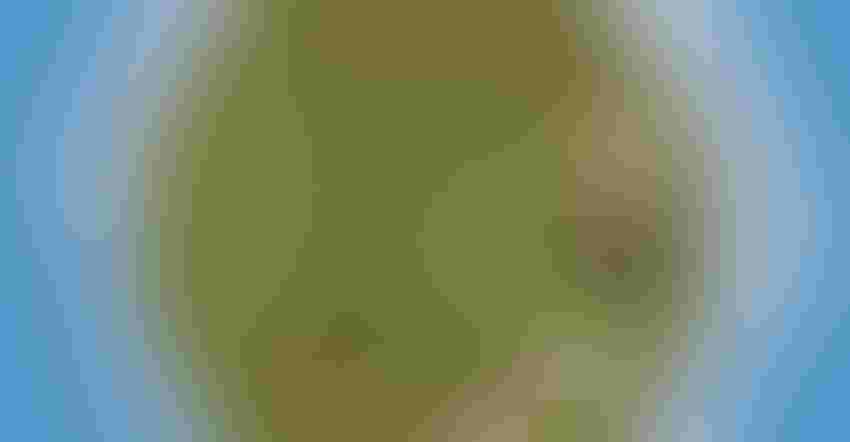 LIMITING COW BURPS? U.S. and EU make joint goal to reduce global methane emissions 30% by 2030. Cattle and dairy groups want to make sure they're recognized for efforts already underway to be more environmentally sustainable.
iStock
President Joe Biden says the United States is joining forces with the European Union and other partners to launch a Global Methane Pledge to reduce global methane emissions by at least 30% below 2020 levels by 2030. Livestock groups were quick to caution that they're ready to help reach the goal by building on industry efforts underway, but also government regulatory changes are needed to incentivize, not mandate, changes.
The administration has not announced any policies or directives to restrict beef consumption in the United States, but groups hope to get out in front of any calls for major changes to livestock production.
Cattle emit methane when they digest their food. This happens due to the cow's specialized ruminant digestive system, which allows cattle to consume grasses which grow on marginal land that would be otherwise unusable for growing food. The gas breaks down in the atmosphere in 9-12 years, is sequestered in soil and grasses, and then consumed by ruminant animals as part of a natural grazing cycle.
"Reducing methane emissions from dairy farms is both a challenge and an opportunity. Methane emissions account for a large proportion of the U.S. dairy industry's greenhouse gas footprint – but opportunity lies within our Net Zero Initiative, which aims to build research and accelerate technology development to bring the U.S. dairy industry to net-zero greenhouse gas emissions by 2050," explains Jamie Jonker, chief science officer at the National Milk Producers Federation.
The National Cattlemen's Beef Association encourages the Biden administration to maintain an open dialogue with producers as it begins efforts to reach the international effort to reduce methane emissions. Last month NCBA announced that the U.S. cattle industry will be working to demonstrate climate neutrality by 2040.
"The administration cannot accomplish lasting conservation without the buy-in of cattle producers," explains NCBA Vice President of Government Affairs Ethan Lane.
"We are proud of the U.S. cattle industry's track record of continual innovation to improve environmental outcomes, and we are committed to writing the next chapter in that history of stewardship with the voluntary, industry-led goal of demonstrating climate neutrality by 2040," adds Lane. "We've engaged with the Biden administration since day one to ensure the U.S. cattle industry is recognized for our strong record of environmental stewardship and that our voice, and our priorities, are heard loud and clear."
Jonker says U.S. dairy can participate in a 30% reduction in methane by 2030, but "it will require federal assistance in several areas, such as a modernized FDA approval process that would get promising, methane-reducing feed additives on the market; passage of Investment Tax Credit legislation that would spur sustainable economic development of methane digesters; and conservation funding directed toward climate smart ag practices that can help dairy farmers to reduce their carbon footprint."
A USDA spokeswoman confirmed the U.S. government's work with agriculture will be through voluntary incentives, research and innovation in collaboration with farmers and ranchers, as noted in a joint statement that was released by the U.S. and EU. "We believe this will create opportunities for U.S. producers to benefit from practices that reduce methane through incentives and markets," adds the spokeswoman.
According to an overview from the White House, USDA is working to "significantly expand the voluntary adoption of climate-smart agriculture practices that will reduce methane emissions from key agriculture sources by incentivizing the deployment of improved manure management systems, anaerobic digesters, new livestock feeds, composting and other practices. The U.S. Congress is considering supplemental funding that would support many of these efforts."
NCBA also advocated for the use of the most up-to-date science and data as the foundation of federal climate policy. In recent years, GWP100 — the default method for calculating greenhouse gas emissions — has come under criticism in the global scientific community for failing to accurately account for the impact of short-lived emissions like methane.
GWP* is gaining support among scientists as a more appropriate measure of methane's actual effect on the climate. As the GWP* methodology is adopted around the globe, NCBA supports the United States' adaptation of its policy to reflect the best available science.
However, Senate Agriculture Committee Ranking Member John Boozman, R-Ark., criticized the latest action from the Biden administration.
"Today's announcement with the EU is a continuation of Democrat efforts to overly regulate our farms and ranches, tax our multigenerational farm families to the brink and take productive land out of use. It is hard to find anything this administration and congressional Democrats have done that makes life for production agriculture easier or less expensive," Boozman says. "I am very concerned about what this means for rice farmers, who produce one of the most consumed grain in the world, and livestock producers, who as a large segment of American agriculture make critical contributions to our economy."
About the Author(s)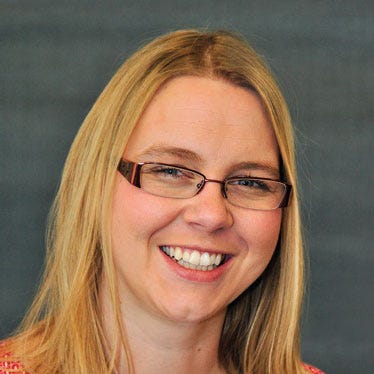 Policy editor, Farm Futures
Jacqui Fatka grew up on a diversified livestock and grain farm in southwest Iowa and graduated from Iowa State University with a bachelor's degree in journalism and mass communications, with a minor in agriculture education, in 2003. She's been writing for agricultural audiences ever since. In college, she interned with Wallaces Farmer and cultivated her love of ag policy during an internship with the Iowa Pork Producers Association, working in Sen. Chuck Grassley's Capitol Hill press office. In 2003, she started full time for Farm Progress companies' state and regional publications as the e-content editor, and became Farm Futures' policy editor in 2004. A few years later, she began covering grain and biofuels markets for the weekly newspaper Feedstuffs. As the current policy editor for Farm Progress, she covers the ongoing developments in ag policy, trade, regulations and court rulings. Fatka also serves as the interim executive secretary-treasurer for the North American Agricultural Journalists. She lives on a small acreage in central Ohio with her husband and three children.
Subscribe to receive top agriculture news
Be informed daily with these free e-newsletters
You May Also Like
---