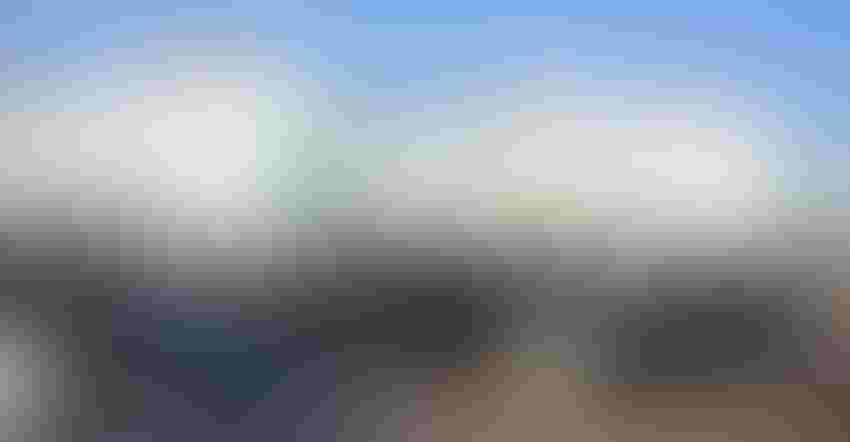 FERTILIZER COMPANIES UNDER SCRUTINY: Farmer group seeks DOJ investigation into the actions of domestic fertilizer companies.
iStock
Secretary of Agriculture Tom Vilsack says he's supportive of action taken by Iowa Attorney General Tom Miller requesting a study on the market case for higher fertilizer costs.
Since January 2021, anhydrous ammonia has increased 315%. Urea has increased by 214%, liquid nitrogen by 290%, monoammonium phosphate by 171%, and potash by 213%, according to the most recent data supplied by USDA's Agricultural Marketing Services.   
"These sudden and significant price increases warrant an analysis into the underlying causes," Miller says. "We are not looking at any legal theory or from an enforcement point of view at this time. We want to know, to the extent possible, why this happened, what were the basic factors that caused the price increase, and whether the increases can be explained by supply and demand." 
The leadership of the Iowa Corn Growers Association approached Miller with concerns about the price increases.  
"Farmers saw higher-than-average prices for corn and soybeans last year, but any profits will be eaten by increased fertilizer prices," Miller says. 
Our office has begun to look into unprecedented increases in fertilizer prices affecting farmers. Since January 2021, anhydrous ammonia has increased 315%.

Sudden and significant price increases warrant an analysis into the underlying causes. https://t.co/6ZG56HBTAk

— IA Attorney General (@AGIowa) February 24, 2022
While speaking at the USDA Agricultural Outlook Forum on Feb. 24, Vilsack says high input costs are slightly less of a challenge with higher commodity prices. However, he supports Miller's actions to see if the fertilizer companies' current costs are justified and to make sure the industry understands the history as it relates to the price increases in comparison to other time periods with higher commodity prices.
In a statement from Miller's office, they also quote Vilsack as saying, "While weather and other external factors have contributed to these rising costs, production limitations and concentration are a cause for concern…We welcome the market study announced today and look forward to working with the Attorney General's office on this effort. Farmers deserve transparency in the marketplace and to have confidence that their input costs are fair and equitable." 
As a major part of its market study, the attorney general's office is partnering with Iowa State University agriculture economist John Crespi, director of ISU's Center for Agricultural and Rural Development, who has agreed to prepare an economic summary of fertilizer markets. 
Miller sent letters to the CEOs of the major fertilizer manufacturers: Mosaic, Nutrien, CF Industries, Koch Industries, and OCI N.V. (owner of Iowa Fertilizer Co.). The letters request that the manufacturers provide their reasons for the price increases.  
"We would like your side of the story," Miller wrote to the CEOs. 
Miller's office has had initial discussions with the staff of other state attorneys general about the fertilizer price increases. As president of the National Association of Attorneys General, Miller is focusing on consumer protection issues and has made this issue part of his presidential initiative. 
"The fertilizer increases could hit the pocketbooks of all consumers in the form of higher food prices," Miller says. "I hope to use my presidency to draw attention to this crisis."  
Miller notes that a Texas A&M study shows that since 1970, increases in crop returns for farmers tend to coincide with even higher increases in fertilizer expenditures.      
"The data suggest that manufacturers are taking advantage of higher farm incomes to increase their returns, but we need more information," Miller says. 
Another Texas A&M study released in January projected that fertilizer price increases would cost corn and soybean growers an additional $128,000 on average this year.
However, Josh Linville, fertilizer specialist at StoneX Financial Inc., explains the only time natural gas pricing affects fertilizer price is when the cost to the producer of the fertilizer is higher than the going market for that fertilizer. "If the manufacturer is going to lose money producing, they will shut down which narrows supplies and causes prices to rally," Linville says.
Linville says a lot of what has happened in the fertilizer sector has been outside the scope of normal market drivers. Factors include the August 2020 derecho, the February 2021 spike in U.S. natural gas prices resulting in plant shutdowns and lost production, and Hurricane Ida closing plants in August 2021. In addition, reduced production and supply shortfalls paired with limited tonnage from Indian facilities and Russia's export caps have created several impacts on the fertilizer market.
Subscribe to receive top agriculture news
Be informed daily with these free e-newsletters
You May Also Like
---