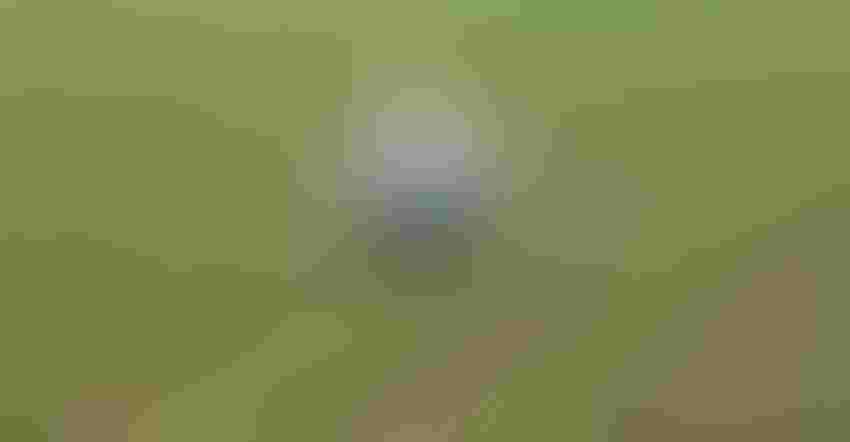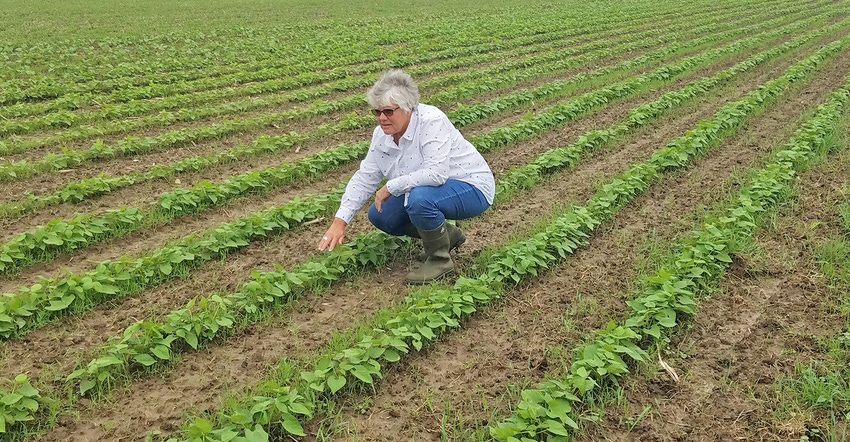 ORGANIC INSPECTOR: Liz O'Donnell of Columbus, Wis., visits organic vegetable, grain, dairy, beef, hog, goat and poultry farms.
Liz O'Donnell not only eats organic food, but also inspects it at the source. She is an independent organic contract inspector working with two of the many organic-certifying agencies throughout the U.S. that contract with the USDA for inspections of organic farms.
Those agencies assign farms for O'Donnell to inspect, and she schedules a farm visit.
"I go wherever they send me," she says. "All certified organic operations are required to have an annual inspection." Most are scheduled, she notes, because "there is a lot of paperwork that the farmer needs to have ready for me to review." But on occasion, unscheduled inspections are conducted. These unannounced visits usually are random but can be targeted whenever there is suspicion that someone is trying to circumvent organic rules.
"I occasionally run into minor issues but nothing outrageous," O'Donnell says.
Farm visits
The Columbus, Wis., resident visits organic vegetable, grain, dairy, beef, hog, goat and poultry farms. Inspections are detailed, typically lasting from three to five hours; O'Donnell spends an additional three to four hours at home preparing for the inspection, writing reports and electronically uploading them.
On the farm, O'Donnell looks at animal housing and general health, egg handling, feed, seed, weeds, milk houses, greenhouses, sanitation, fertilization, storage, crop rotation, cover crops, soil conservation, truck and equipment cleanliness, even the buffer areas between organic and conventional crop farms to avoid potential drift contamination.
The required documentation is comprehensive: livestock birth and health records, receipts for any seed or inputs purchased, harvest and production records, cleaning and cultivation logs, sales records, etc.
"They're pretty rigorous," O'Donnell says of the inspections. "Organic operations have to save all this documentation for five years."
The two USDA-licensed inspection services O'Donnell works for are Midwest Organic Services Association, or MOSA, in Viroqua, Wis., and Oregon Tilth Certified Organics, or OTCO, of Corvallis, Ore.
They keep her busy with one or two inspections a day, mainly between May and November, rain or shine.
"I try to be efficient whenever I can, so I prefer to do two farms that are near each other whenever possible," O'Donnell says. "This results in fewer miles behind the wheel for me and a savings to the farmers by the sharing of mileage charges." She is paid on a per-inspection basis.
About 95% or her territory is in the southern two-thirds of Wisconsin, occasionally reaching into a neighboring state.
Early days
O'Donnell started her career in food and agriculture working for both Renk Seeds and Stokely Van Camp. After joining the Army in 1975, she worked as a cook, and later graduated from University of Wisconsin-River Falls with a degree in agronomy — with the help of the GI Bill. She then worked for USDA's Agricultural Marketing Service, as well as the Soil Conservation Service.
After a 27-year career with the Wisconsin Department of Agriculture, Trade and Consumer Protection regulating seed, feed, fertilizer and pesticides, O'Donnell moved into the organic sector. She took organic farm training with the International Organic Inspectors Association and worked with several inspector-mentors before being turned loose on an unsuspecting world.
Her own family's farm was outside of Columbus, where she lives, and she says much of the organic farming she sees today "is the way most families farmed in the 1940s, 1950s and 1960s, growing crops in a rotation with hay for the animals. It was an integrated approach of soils-crops-animals."
O'Donnell calls it "her privilege and honor to work with organic growers."
Organic farms by the numbers
Professional organic agriculture inspectors such as O'Donnell aren't alone in Wisconsin. She has lots of company to check out organic crop, vegetable and dairy producers on about 1,275 farms with more than $250 million worth of annual production, according to the most recent statistics contained in the 2016 certified organic survey by USDA.
Organic dairy output alone — for which Wisconsin is No. 1 — was valued at $125.9 million, with growth of 30% between 2008 and 2014. Wisconsin also tops the nation in organic egg production, beef, hogs, sheep, goats, broilers and row crops. It is second in organic vegetable and melon output, and third in total number of organic farms and in acreage transitioning to organic production.
A number of websites deal with the state's organic farming operations. There is a state organic producers organization, a Wisconsin Organic Advisory Council and help available from the University of Wisconsin and DATCP. There also is information on financial assistance for startups.
Editor's note: This is the first story in a three-part series about Wisconsin's organic farming industry.
Subscribe to receive top agriculture news
Be informed daily with these free e-newsletters
You May Also Like
---