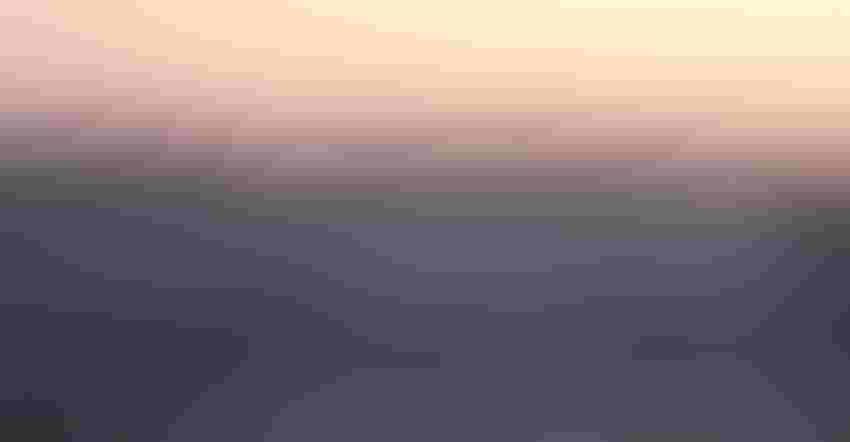 HELP FOR LOSSES: The Starbuck Wildfire in March of 2017 left more than 650,000 acres charred and killed thousands of cattle. The Bipartisan Budget Act that passed Congress on Feb. 9 contains provisions to help producers in the recovery effort.
Writing the 2018 Farm Bill got a little easier on Feb. 9, when President Donald Trump signed a two-year spending bill that included fixes to the dairy and cotton problems, help for citrus growers, and disaster relief for ranchers who lost livestock to wildfires and floods.
Because those program changes have now been signed into law, they are part of the farm bill baseline and won't require finding additional funding as part of the farm bill process, Congressional leaders say.
As for the drastic cuts to agriculture in the president's FY19 budget proposal, both House Agriculture Committee chairman Mike Conaway and Senate Agriculture Committee chairman Pat Roberts agreed that it doesn't change their approach to moving forward with a farm bill, using the spending bill as a baseline.
"As Chairmen of the Agriculture Committees, the task at hand is to produce a Farm Bill for the benefit of our farmers, ranchers, consumers and other stakeholders," Roberts and Conaway said in a joint statement. "This budget, as with every other president's budget before, will not prevent us from doing that job. We are committed to maintaining a strong safety net for agricultural producers during these times of low prices and uncertain markets and continuing to improve our nation's nutrition programs."
The spending bill created a stronger safety net for dairy farmers, both large and small; restored cotton as a Title 1 commodity eligible for Price Loss Coverage and Ag Risk Coverage, and provided disaster relief for farmers hit by losses from hurricanes, floods and wildfires.
The disaster relief was made retroactive to Jan. 1, 2017, which makes producers who suffered losses in last spring's wildfires eligible for more assistance.
The legislation removes payment limits on livestock losses, and introduces a new program that gives producers a partial payment based on the salvage value of a lost animal.
Rep. Roger Marshall, R-Kan., says that additional payments under the removal of payment limits should arrive pretty quickly. The new salvage value program will be slower because USDA will have to undertake a full rule-making action on that program.
Rachel Millard, House ag committee communications director, says the committee is working with House Speaker Paul Ryan to determine when the 2018 Farm Bill might move to the floor.
"We won't begin mark-up until we get an answer on the time frame," Millard says. "We still have to get immigration and an omnibus spending bill done first."
Roberts has pointed out that farm bills have traditionally been bipartisan legislation, and that 2018 will follow that tradition. He has also stated a goal of moving a bill in March, and said that he believes the president will ultimately support the bill, even if it does not contain the cuts his proposed budget contains.
Roberts said that he is taking the president's word from his speech to the American Farm Bureau in January that he supports crop insurance, adding that he got "face-to-face" assurances when he met with the president in the oval office last June that crop insurance would not be cut.
Historically, presidents' budgets are considered more of an outline of the administration's priorities and not a blueprint for legislation. The Constitution leaves appropriations and spending up to Congress. And Congress, acting just days before the budget proposal was delivered, voted to increase spending in agriculture and elsewhere.
Subscribe to receive top agriculture news
Be informed daily with these free e-newsletters
You May Also Like
---