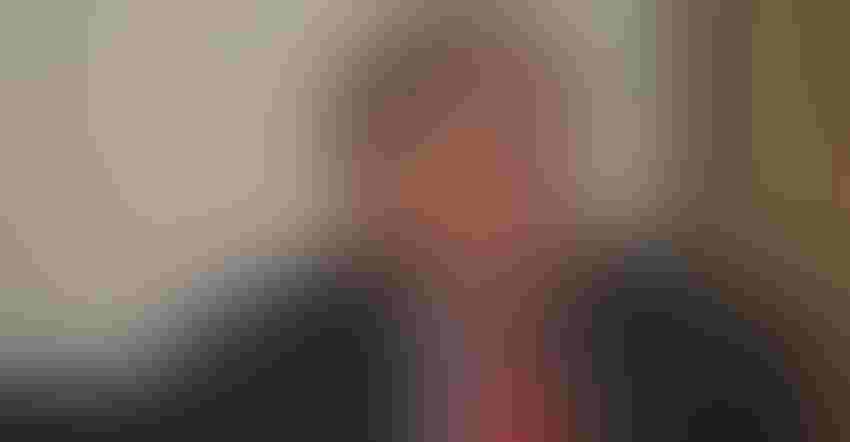 RichardWilkins
The importance of agricultural research was highlighted during a March 16 hearing of the House Agriculture Committee's Subcommittee on Biotechnology, Horticulture, and Research.
Witnesses included: Dr. Jay Akridge, Glenn W. Sample Dean of Agriculture, Purdue University, West Lafayette, IN, On behalf of APLU; Richard Wilkins, chairman, American Soybean Association, Greenwood, DE, on behalf of the National Coalition for Food and Agriculture Research; and Dr. James Carrington, president, Danforth Center, St. Louis, MO; On behalf of the Danforth Center.
Wilkins spoke of the benefits of robust agricultural research.
"Tools provided through publicly funded research, extension and education are needed to help achieve safer, more nutritious, convenient and affordable foods delivered to sustain a well-nourished, healthy population; more efficient and environmentally friendly food, fiber and forest production; improved water quality, land conservation, wildlife and other environmental conditions; less dependence on non-renewable sources of energy; expanded global markets and improved balance of trade; and more jobs and sustainable rural economic development," Wilkins said.
Wilkins advocated continued funding and support for the intermural and extramural research functions at USDA. 
"The research title of the farm bill represents the nation's signature federal investment in the future of the food and agricultural sector," Wilkins said. "In fact, the success of every other title in the farm bill and those who are charged with carrying out their respective missions is arguably dependent in significant part on scientific outcomes and tools generated by programs authorized through the research title, and then funded by Congress."
Wilkins testified to the danger that the current lack of attention to the public research system presents in terms of missed opportunity for innovation. 
"We as a nation are not investing enough in in publicly funded research to permit discovery necessary to regain and then maintain our nation's place as the leader in agricultural research," Wilkins said. "Federal funding for food and agricultural research, extension and education has been essentially flat for over 20 years despite much greater demonstrated needs, and has reportedly declined by about 25% in real terms since 2003. At the same time support for other federal research has increased substantially. Our nation's competitiveness in global markets is at risk, as investments in food and agricultural science by our global competitors have been growing rapidly." 
Ag committee chairman K. Michael Conaway called for continued public investment in agricultural research.
"While the United States has been, and should remain, the leader in cutting-edge agricultural research, public funding for agricultural research has been on the decline," Conaway said. "While the private-sector is offsetting part of those losses, private-sector research often depends on the fundamental research supported by public investment. If the U.S. is going to remain competitive going forward, we must continue making key investments in our agricultural research system and we must look for ways to do that in the most efficient manner possible."
This hearing continues the ag committee's series where each of the six subcommittees is looking at all aspects of the next farm bill.
Click here for more information from the ag committee.
Source: House Ag Committee, ASA
Subscribe to receive top agriculture news
Be informed daily with these free e-newsletters
You May Also Like
---