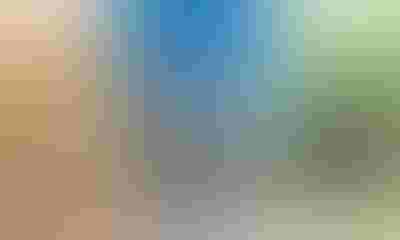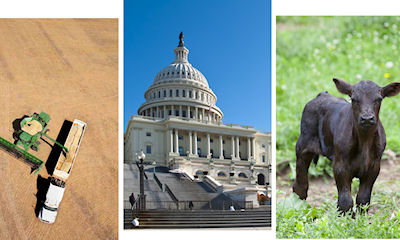 Need a quick catch up on the news? Here are seven agricultural stories you might have missed this week.
1. Sen. Debbie Stabenow, D-Michigan, the ranking member on the Senate Agriculture Committee, announced an Urban Agriculture Act that many believe will be the basis for the 2018 farm bill. – Farm Futures
2. A federal judge in Kansas ruled that corn farmers' claims against Syngenta may proceed as a class action lawsuit. Plaintiffs allege Syngenta sold Agrisure Viptera and Duracade before it was approved for import to China. Syngenta is considering its options. – Farm Futures

AFBF Fall Marketbasket Survey, action requested on TPP and lower allergy risk for farm kids.
3. A study, published in the journal Thorax, finds that people who grew up on farms have lower allergy risk than their urban peers. – Time
4. The American Farm Bureau Federation, the Coalition of Services Industries, the Information Technology Industry Council and the National Association of Manufacturers sent a letter to the president and Congressional leaders calling on them to approve the Trans-Pacific Partnership by the end of 2016. – Farm Futures
5. Rain and flooding have disrupted harvest in eastern Iowa and will impact Mississippi River shipping. Farm Futures calculates that 25% of the U.S. corn crop has received more than twice its normal precipitation in the past two weeks and 12% of the crop had more than three times. – Farm Futures
6. The labor pool of immigrant workers is shrinking, pushing up wages, but American workers aren't stepping forward to take the jobs. Producers are getting creative and turning to technology to find ways to harvest strawberries, tomatoes or melons. – CNN Money
7. The American Farm Bureau Federation's Fall Harvest Marketbasket Survey showed the total cost of 16 food items that can be used to prepare one or more meals was $49.70, down 8% from last year. The farmer's share of the retail price would be $8.45. – Farm Futures
And your bonus:
Greg and Ana Kelly operate Alabama's only sheep dairy. He was formerly an IT manager; she was a chef and a food stylist. He wanted to farm and she wanted to make cheese. They have 80 ewes and sell cheese and caramel. – NPR
Subscribe to receive top agriculture news
Be informed daily with these free e-newsletters
You May Also Like
---