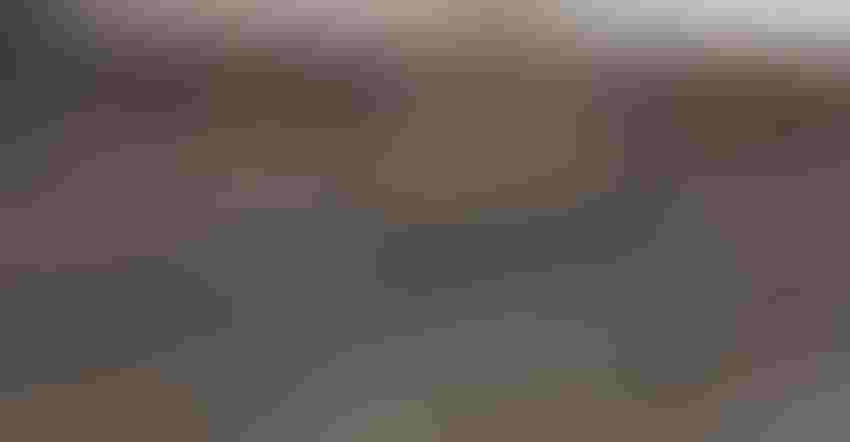 FARMING MUST GO ON: Livestock must be fed and crops must be planted, Bill Field says. He's trying to make the public and key ag leaders aware that agriculture must function even during the COVID-19 crisis.
COVID-19 will impact agriculture. In fact, Bill Field believes those engaged in ag, if exposed, could be at higher risk than urban neighbors. He also believes the consequences could be much more significant than those associated with closing retail shops and restaurants.
Field is the Purdue University Extension farm safety specialist. He teaches courses in agro-security and homeland security.
Increased vulnerability
Here are six reasons why farmers and agriculture are at risk, along with potential impacts:
1. Older workforce. The average age of farmers is about 58, with many producers in their 60s and 70s. This form of COVID-19 appears, thus far, to be especially hard on those over 60, especially for those with preexisting or compromised medical conditions.
2. Underlying health issues. An estimated 15% to 20% of farmers already deal with physical limitations or disabilities, Field says. According to the USDA-supported National AgrAbility Project, farmers and ranchers have a higher prevalence of diagnosed arthritis and joint inflammation, heart disease, high blood pressure, and respiratory impairments. 
3. Lack of backup help. There is little redundancy, or backup, for the highly skilled labor force required to sustain a high-tech ag workplace. When key personnel are sick or quarantined due to testing positive for the virus, there is no ready pool of trained replacements. Not everyone knows how to milk cows twice a day, care for turkeys or chickens, or operate and service specialized ag equipment, Field says. Training takes weeks and even months.
Some ag employers rely on seasonal or temporary workers from outside the U.S. to perform certain labor-intensive tasks. If access into the U.S. becomes more restricted, this labor pool will quickly dry up.
4. Perishable goods. Perishable commodities simply can't wait for the pandemic to run its course or for businesses to reopen. Cows must be milked, and eggs collected and processed. Newborn calves and baby pigs need to be cared for. Grain contracts need to be fulfilled, or significant penalties will be imposed. Soon, crops will need to be planted. Farmers understand this, but Field notes that some of the public, including politicians, may not.
5. Inadequate health care. Physical isolation of farms and ranches and lack of adequate internet service could cause significant delays in receiving adequate health care information, disease diagnosis and treatment for those who contract the virus. Field notes that "social distancing" may slow spread of the virus, but it may affect assistance to care for livestock and perform other essential tasks should workers become ill.
Farmers have a long history of responding to individual and community needs without being prodded by a government agency. The concept of "mutual aid" is still alive and well in most rural communities. This attribute of being a good neighbor continues during the COVID-19 crisis.
6. Need for supplies. Farmers caring for livestock often need the same items health care workers need, including masks for respiratory protection, rubber gloves, hand sanitizer, disinfectants and bleach, Tyvek suits, and paper towels. These supplies are now less available and more expensive, Field notes. He says that without access to supplies, the risk of an outbreak of a livestock-related disease will increase. Perhaps sharing of resources among producers could help meet this temporary shortage.
Field hopes that if even more drastic measures are required near term, leaders making decisions will factor in the effects of these measures on farmers. Otherwise, continuation of a safe food supply could be at risk.   
Subscribe to receive top agriculture news
Be informed daily with these free e-newsletters
You May Also Like
---