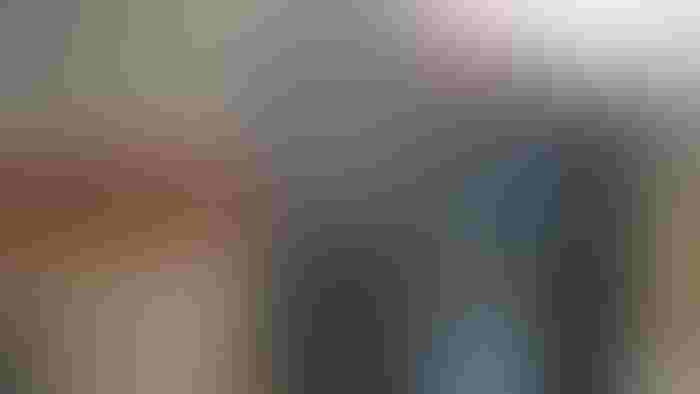 Steve Pitts and his wife, Donna, Milan, Ind., envisioned replacing their 1970s 40-by-60-foot pole barn with a new farm shop for a long time. So, when they decided to pull the trigger, they knew certain features they wanted to include.
"We settled on in-floor hot-water heat," Pitts says. "It's more expensive to install, but we knew it would be low cost to operate. We have an abundant supply of firewood, and we opted for a wood-fired boiler outside."
The couple considered other heating choices. "Our sidewalls are 18 feet high, and it's even higher in the center," Pitts explains. "That's a lot of space to heat with forced air. Even with a tall ceiling, we knew we might have tall equipment or stacks of seed inside, and some report it gets hot under radiant heaters. In-floor hot-water heat was our best choice for the long haul."
Closer look at shop heat
The wood furnace that sits outside is far from an old-fashioned wood-fired stove. Pitts explains that it's a wood-fired furnace instead, complete with a thermostat and controls. He notes that they successfully heated with sassafras wood for much of this first winter. The shop was erected in 2022.
The furnace supplies energy to heat not only the shop, but also a house on the property. The Pittses live on a different property. An employee lives in the house and keeps an eye on the heating system.
The in-floor heating system consists of multiple runs, covered with a 6-inch concrete floor. The manifold where the end of each run congregates is located in what will be the office inside the shop.
"We added a 12-foot, enclosed lean-to on the west side of the 72-by-120-foot building," Pitts says. "The office and utility room with the heat manifold will be located there."
While there are multiple runs of pex tubing, there is one heat zone for the entire building.
"We started out at 60 degrees F, but it's warm enough that we backed it down to 55 most of the winter," Pitts says.
To make sure moisture isn't a problem, he installed two small air-drying machines in the shop, which function similar to dehumidifiers. The shop isn't air-conditioned. However, he installed a huge fan in the center below the ceiling to circulate air.
Other farm shop features
Pitts, also a dealer for Stewart Seeds, will store seed in part of the building, especially in late winter and early spring. Making sure the shop remains dry is important. He included a floor drain, and he and his employee also installed perimeter drains outside the building.
LED lighting makes for a well-lit, bright shop. Pitts notes that he followed recommendations of his electrician and spaced light fixtures accordingly.
"We wired it so that lights plug in rather than being hard-wired," he says. "That greatly simplifies maintenance when a fixture needs to be replaced."
Single-phase power serves the building. Looking to the future, he opted for two 200-amp service boxes, although one is sufficient now.
"It's less expensive in the long run to do things like that now rather than wait until you need it, and then figure out how to retrofit it," Pitts concludes.
Subscribe to receive top agriculture news
Be informed daily with these free e-newsletters
You May Also Like
---