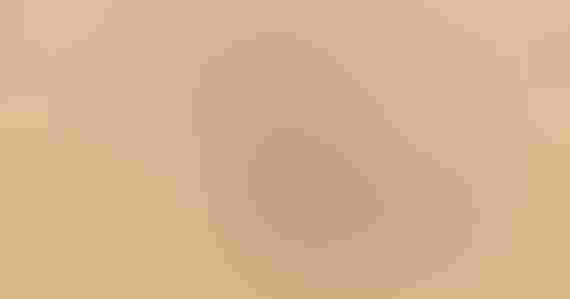 In discussions on restoring market competitiveness, the Biden administration has promised action on USDA's Product of the USA label. The National Cattlemen's Beef Association recently filed a petition with the Food Safety Inspection Service to eliminate the use of the Product of the USA label and other broad U.S. origin labeling claims for beef products, which the comment period on the petition closed Aug. 17.
"We have taken note of the many comments submitted to USDA and the [Federal Trade Commission] regarding meat labeling and understand that the current 'Product of USA' label on meat products may no longer effectively serve either of those purposes, to the detriment of consumers, producers, and fair and competitive markets," Vilsack said earlier this summer after stating USDA would be taking a closer look at the label.
Over 250 people submitted comments on NCBA's petition, which called for the elimination of the broadly applicable "Product of USA" label and the creation of a new "Processed in USA" label. Beyond precluding a specific misleading practice NCBA believes this can be accomplished voluntarily without the imposition of new regulatory requirements on the beef supply chain.
Further, NCBA's petition notes USDA through the Agricultural Marketing Service should proactively work with beef producers, processors and retailers to develop voluntary, verifiable origin marketing claims that deliver tangible benefits to cattle producers without violating rules of trade.
NCBA's petition notes that "USDA can play an important leadership role in providing producers with more robust opportunities to utilize true marketing claims to further differentiate their products and gain more leverage in the supply chain."
Related: USDA promises fix of 'Product of USA' meat labeling
U.S. Senator Mike Rounds, R-S.D., submitted a comment in opposition to NCBA's petition, and several other comments made on the petition shared the senator's viewpoint. "If FSIS adopts NCBA's proposal, consumers would have to sacrifice knowing where their beef comes from only to merely know where their beef is processed," Rounds says. "Consumers deserve greater transparency."
FSIS should strive to apply a more accurate definition to the current "Product of USA" label, Rounds adds. "Constituents frequently contact our office expressing frustration with the gaping loophole that is allowed under the current standard for a product to bear the 'Product of USA' label. The most accurate way to describe 'Product of USA' would be to allow its use only if the product is born, raised and processed in the United States."
USA Beef Act introduced
Rounds and a bipartisan group of his colleagues announced the introduction of the USA Beef Act. This Rounds-led bill limits the use of the "Product of USA" label only to beef products that are born, raised and slaughtered in the United States. Current USDA rules allow for foreign beef raised in other countries to receive this label. This bill outlaws this current practice and restores integrity to a currently misleading, but ultimately valuable tool for consumers and cattle producers.
"It's pretty simple – only beef born, raised and slaughtered in the United States should receive the 'Product of USA' label," says Rounds. "As I continue to work with my colleagues on re-establishing mandatory country of origin labeling, we must fix the current labels to protect consumers and producers."
Rounds adds, "For far too long, South Dakota producers have suffered as their high-quality, American-raised beef has lost value as it's mixed with foreign beef, raised and processed under different standards. This is wrong. Consumers deserve to know where their beef comes from and accurate, transparent labeling supports American farmers and ranchers. It's long past time we fix this once and for all."
"South Dakota cattle ranchers work hard to produce some of the highest quality beef in the world, and they deserve to proudly showcase their products with accurate labeling," says Sen. John Thune, R-S.D., who is a co-sponsor of the bill. "I'm proud of this straightforward legislation that will ensure that consumers know they are getting their beef from cattle that were born right here in the U.S.A."
This legislation is endorsed by US Cattlemen's Association, R-CALF, South Dakota Farmers Union and the South Dakota Stockgrowers Association.
This bill is also cosponsored by Senators John Barrasso, R-Wyo., Cory Booker, D-N.J., Bill Hagerty, R-Tenn., Cindy Hyde-Smith, R-Miss., Cynthia Lummis, R-Wyo., and Steve Daines, R-Mont. Representative Matt Rosendale, R-Mont., is introducing companion legislation in the House of Representatives.
Subscribe to receive top agriculture news
Be informed daily with these free e-newsletters
You May Also Like
---