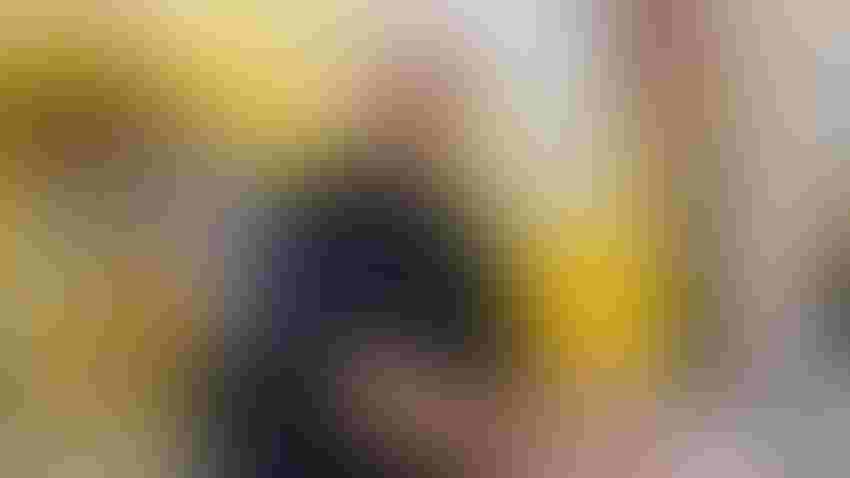 SHREDDED CHEESE: Through the Shredding Hunger program, food banks across the country can buy 1-pound packages of shredded cheese for $1.90 delivered. A total of 800,000 pounds of cheese per month is delivered to U.S. food banks, according to Matt Spafford, who helped found the program.
Photos by Fran O'Leary
Matt Spafford, CEO of Maple Ridge Foods in Kewaskum, Wis., grew up on a potato farm in northern Wisconsin near Rhinelander. He says he knows what it is like to grow up working hard and struggling to make ends meet.
"My dad was a potato grower for Frito-Lay in Beloit, Wis., and Frankfort, Ind.," Spafford says. "We had a nice farm, but we didn't have much money."
Spafford says that is the main reason he is motivated to help those who are in need feed their families.
"Most of the people getting food at food pantries are the working poor," he explains. "They have jobs, but they don't make enough money to pay their bills and put food on the table. Many of the people working in the military get food at food pantries, which is really sad."
Spafford's company, Maple Ridge Foods, delivers food across the country. "Our ability to deliver is what's great," he says. "We are a logistics company."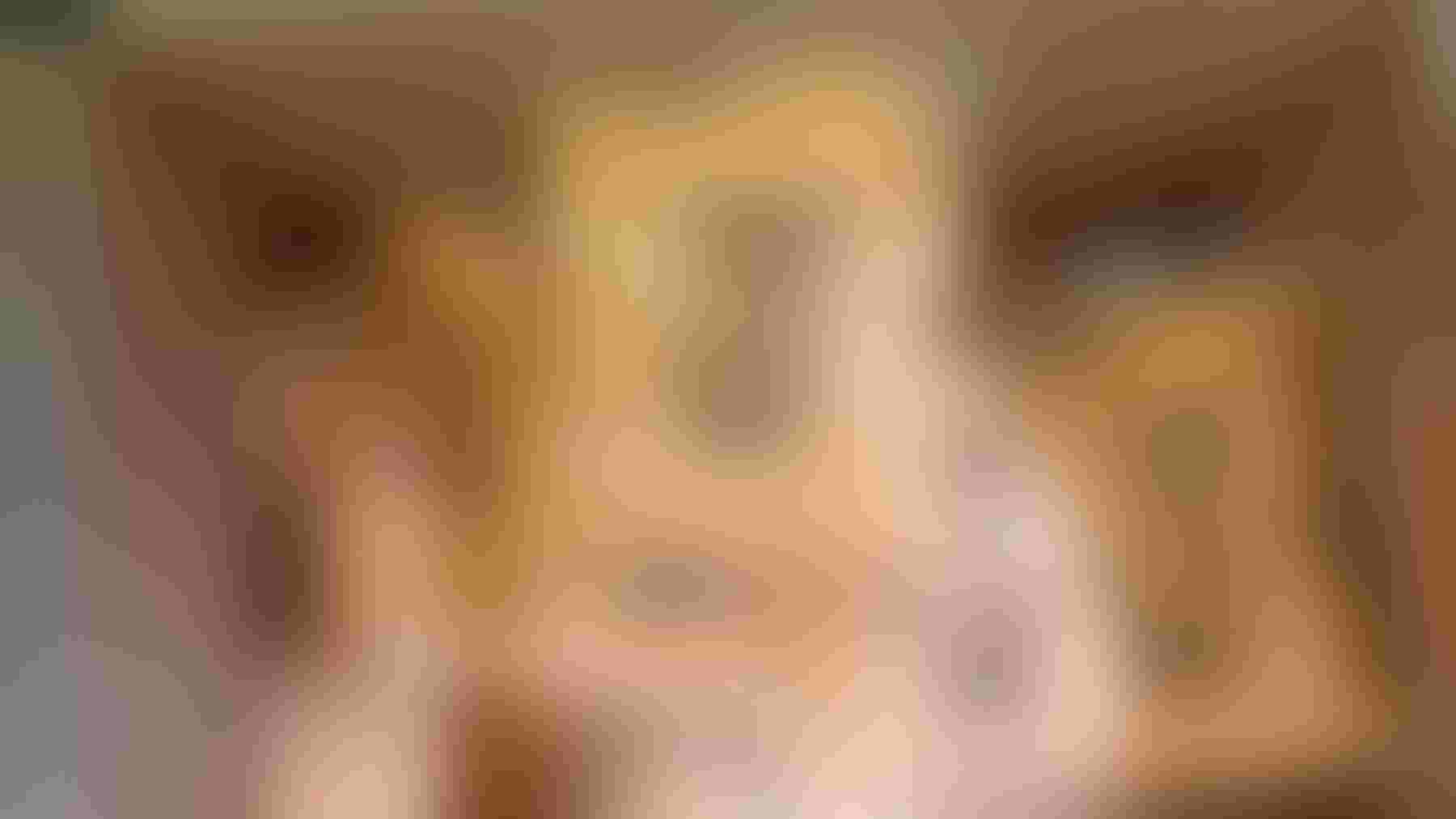 HELPING END HUNGER: Matt Spafford purchases cheese trim, has it shredded and packaged into 1-pound packages, and delivers it to food banks.
In 2019, Spafford says his company started delivering food to a few food banks, including a couple in Ohio.
"Shortly after COVID-19 hit in 2020, the federal government rolled out the Farmers to Families Food Box program," Spafford says. "The program didn't seem efficient. I was providing a lot of cheese for people supplying this program."
Spafford was also having cheese cut up to fill orders for the Special Supplemental Nutrition Program for Women, Infants and Children, known as WIC.
"They had to have 1-pound blocks of cheese," he says. "There would be leftover cheese, called cheese trim, from the 40-pound blocks they would cut it from. I would see a lot of trim wasted, and this was perfectly good cheese — just in odd shapes. Waste in food production has always driven me crazy."
Spafford decided to start buying the trim at a discounted price and shredding it.
"The No. 1 cheese sold in grocery stores is shredded cheese, but there wasn't any shredded cheese at food banks," he says. "The ladies at one of the Ohio food banks said, 'We like the shred. Can you get us more?'"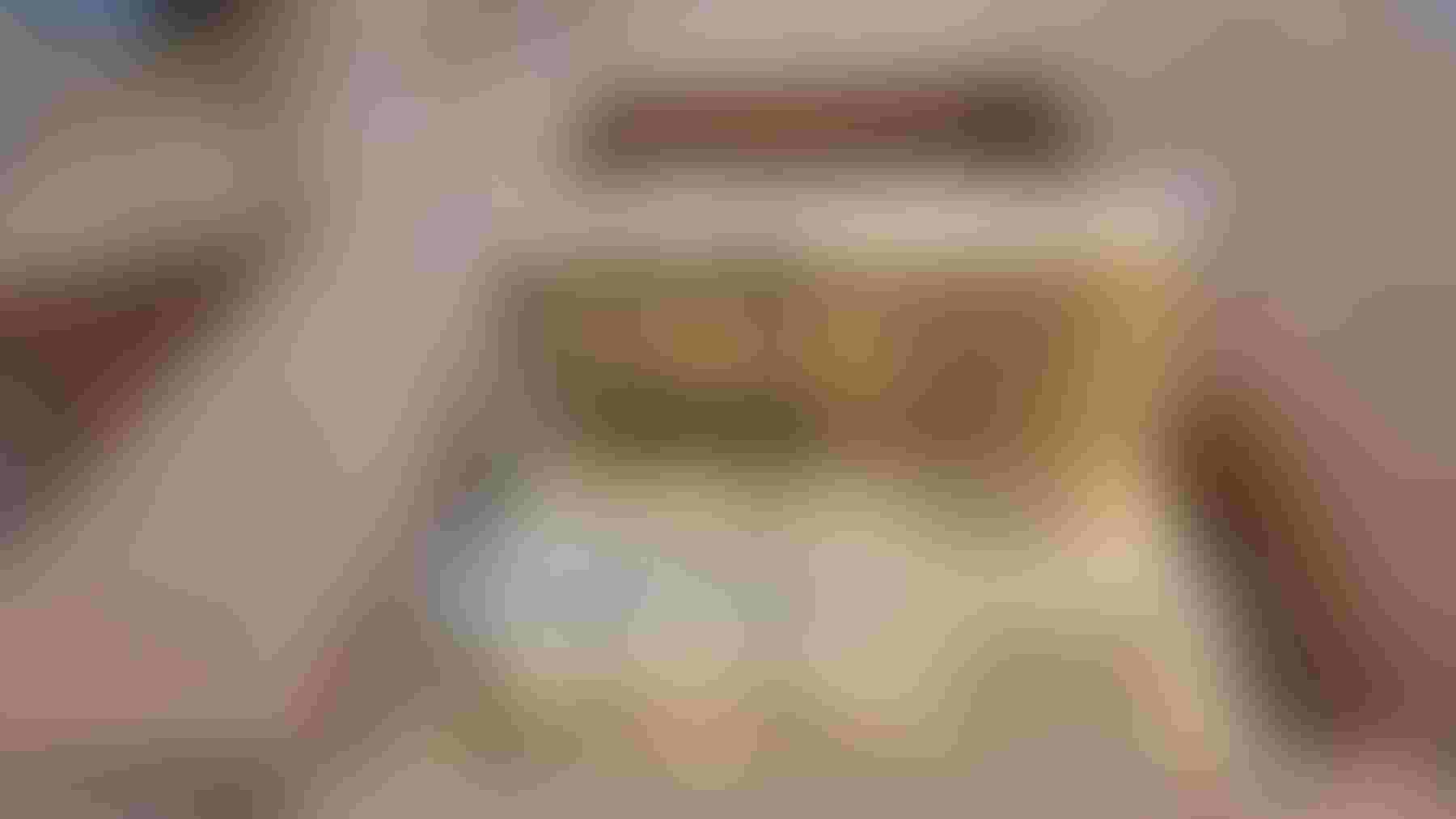 BLOCKING HUNGER: Matt Spafford has 8-ounce blocks of cheese cut, packaged and sent to food banks across the country. The cheese is labeled "Blocking Hunger."
In 2020, Spafford was introduced to Sam Schwoeppe, an Indiana dairy farmer who works at Feeding America as senior manager of agrifood engagement. Building upon the successful work in Ohio, in 2021, Schwoeppe was able to leverage $1 million in grant funding to pilot the purchase and delivery of shredded cheese from Maple Ridge Foods.
Spafford had the cheese packaged in 1-pound packages and called it "Shredding Hunger." He also started packaging cheese in 8-ounce blocks and called it "Blocking Hunger." He was able to sell the shredded cheese and cheese blocks to Feeding America for $1.90 per pound delivered to the food banks, which he points out is a lot less than the $4.19 a pound that the least-expensive cheese sells for at Walmart and most Wisconsin grocery stores.
National program
"In 2022, we expanded the pilot program to test scalability and built the framework for a national distribution program," Schwoeppe says. "Feeding America invested $5 million to support access to cheese for food banks in New York, Kentucky, Florida, Arizona and California.
"Everyone loved the cheese — it's so versatile. We worked to build partnerships with processors in the east and the west, but the majority of the cheese comes from Wisconsin. In 2023, the program is now available to every Feeding America food bank in the nation."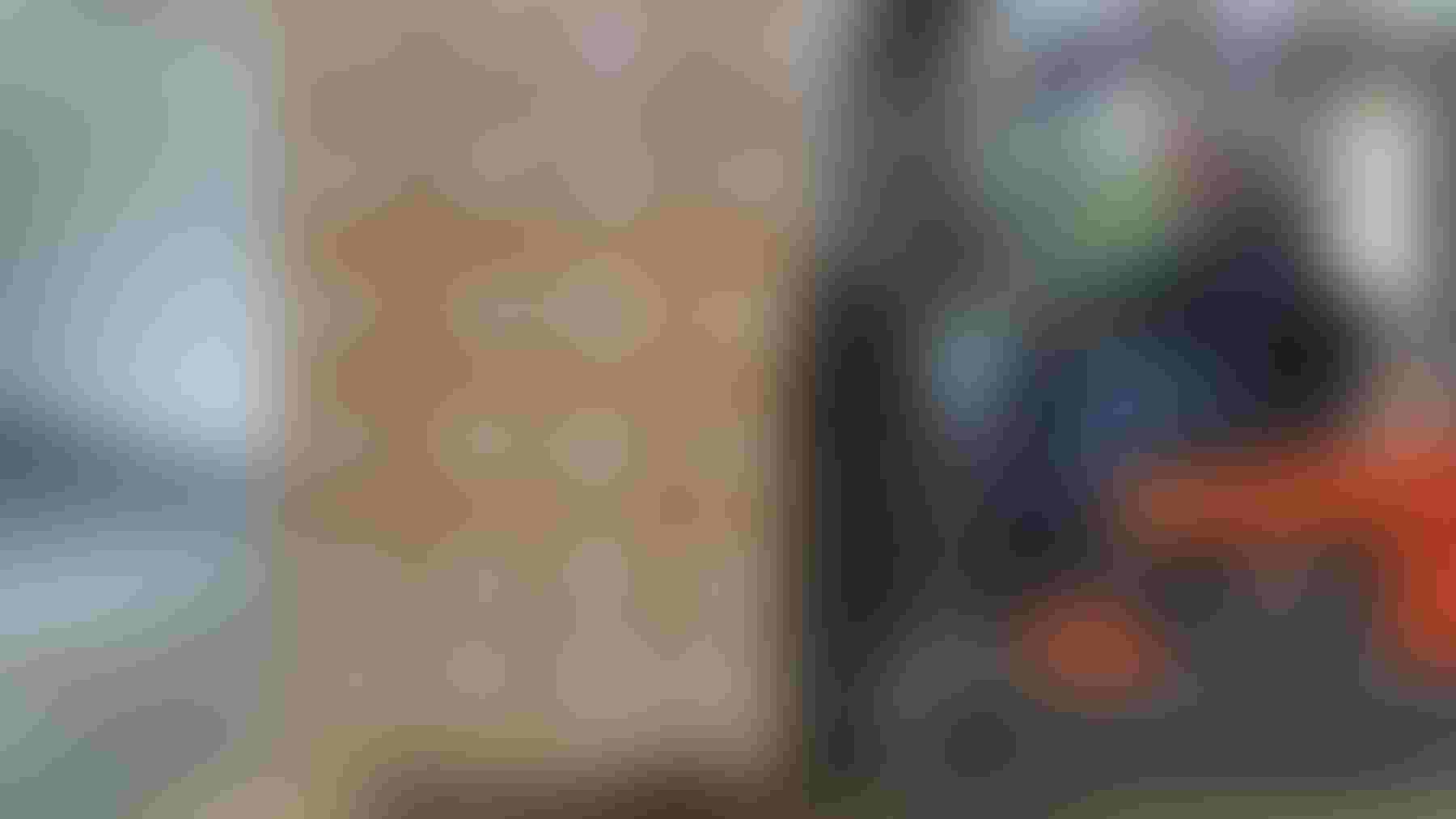 LOADING UP: Brian Heimermann loads a pallet of shredded cheese packages onto a semi at Thiel Distribution Center in Kiel, Wis. One semitruck delivers 40,000 pounds of cheese.
Eating a variety of nutrient-rich foods underpins healthy diets, Schwoeppe says. Research has linked higher consumption of dairy with a reduced risk for many chronic diseases; however, research continues to show lower dairy consumption among underserved communities.
There is an urgent and unmet need to provide accessible and affordable nutritious foods, including dairy, to all Americans, particularly for those with the highest risk for diet disparities, she says. With the addition of Shredding Hunger, Feeding America creates sustainable distribution models to provide healthy dairy opportunities that supply important nutrients such as protein, calcium, and vitamins A and B12, along with zinc, phosphorus and riboflavin.
"With so many neighbors facing hunger, the amount of food that is thrown out and allowed to go to waste is shocking. The potential for helping hungry people — and our environment — by eliminating food waste is enormous," Schwoeppe says.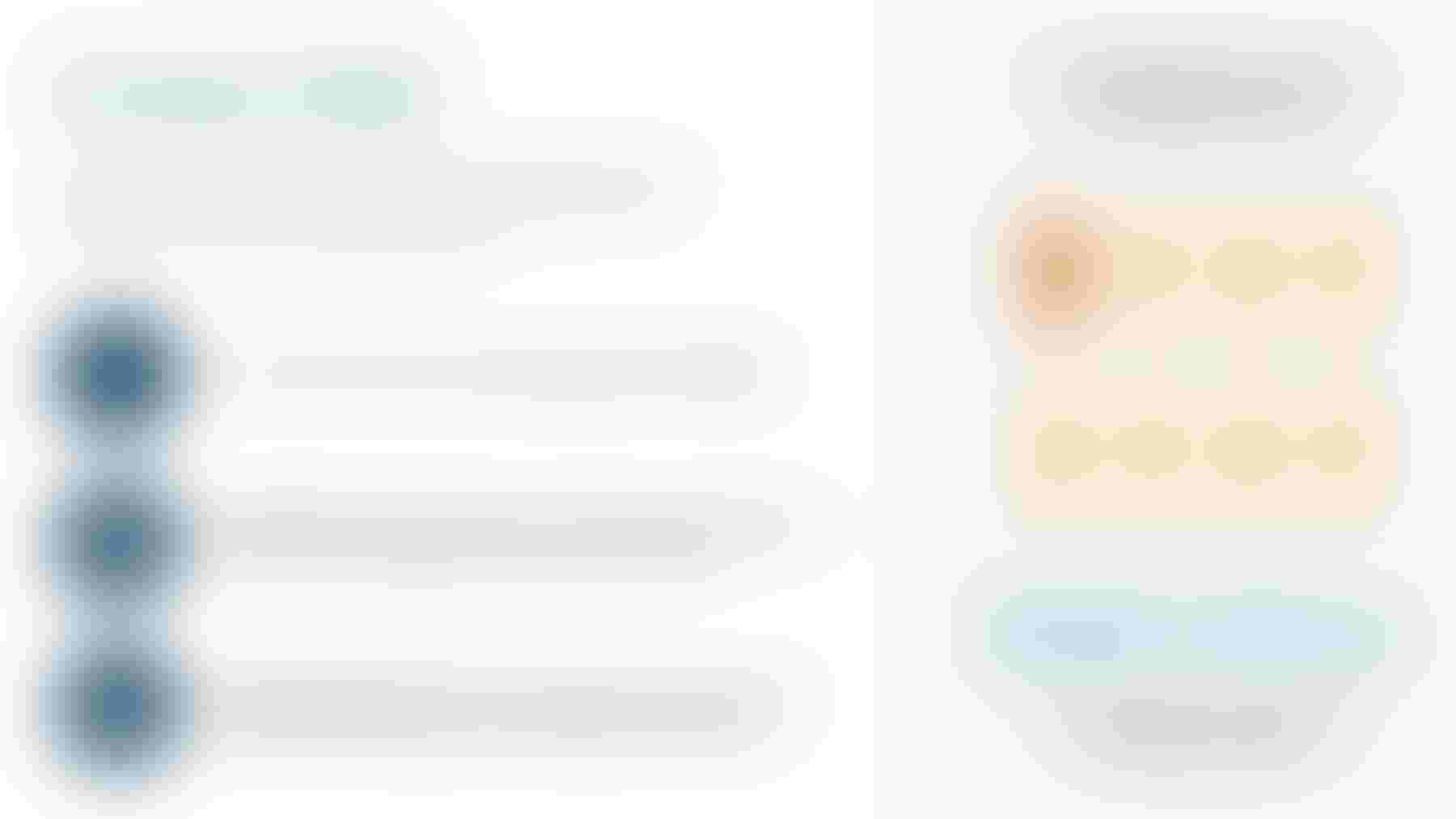 Spafford says a lot of food banks got hooked on the cheese during the pilot program and are now buying it on their own. He says he can deliver the cheese in as little as five pallet orders up to a full semiload all over the country.
"There are 66 boxes on a pallet, so that's 330 cases," he says. "This is important, because even though big food banks like those in Chicago can take a whole semiload of cheese, the reality is, 85% of the food banks can't. So, we put loads together. We'll put together a load with drops in Illinois, Indiana and Ohio, for example. We worry about how to make that happen, not the food banks, and we don't change the price, even though we cut the delivery quantity down."
Rewarding mission
Spafford says over the past three years, he has built a lot of relationships with cheese manufacturers and companies that package cheese, which makes his job easier. He says he never thought he would be traveling all over the country to explain and help set up the Shredding Hunger and Blocking Hunger programs.
Today, he sells seven 40,000-pound truckloads of cheese every week across the country, which works out to about 800,000 pounds of cheese per month, or 9.6 million pounds of cheese per year. Five years ago, Spafford says his company was not delivering any food to food banks.
"I never intended to do this, and now it is 25% of our business, and it takes up 60% of my time," he says. "We have saved so much waste and helped so many people that it is worth it. I get up every day smiling because it is fun to do."
Participating in the Shredding Hunger program is simple. Email Schwoeppe at [email protected] if you are a cheese manufacturer interested in donating, a dairy processor with the capacity to support, or if you have questions about the program and want to help.
Subscribe to receive top agriculture news
Be informed daily with these free e-newsletters
You May Also Like
---