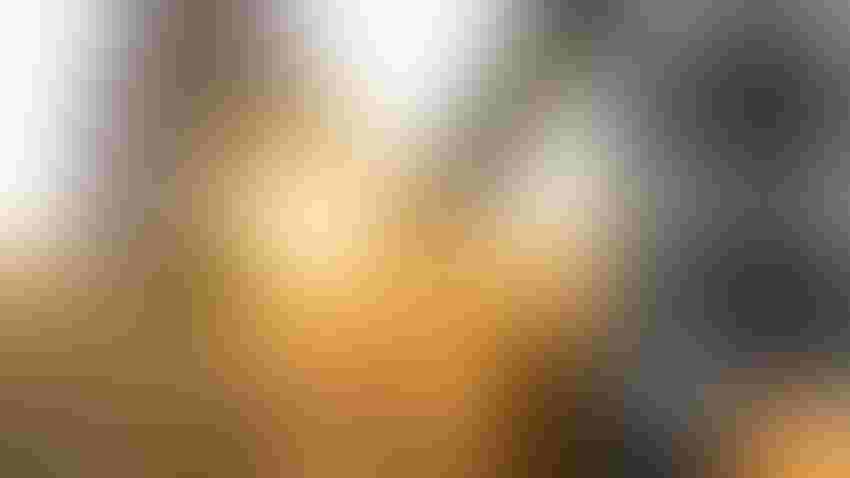 LONG HAUL: When a farmer gets married, it takes both spouses committed to the marriage over the long haul to keep the family, the farm and the farm couple together.
Scharfsinn86/Getty Images
I got up to check cows and calves in the pasture that morning, and it was cloudy, cool and windy — a typical early May morning. A buddy and I walked the calving pasture and didn't see any sign of new calves. Everything was quiet, and all critters were in place.
Cows were chewing their cud, and calves were having breakfast. It was just like any other morning on the farm, except this day was much different. It was my wedding day.
That was 25 years ago today — May 2, 1998. As I look back at all the water under the bridge since then, literally and figurately, I can reflect on my marriage to my lovely wife and on that wedding day. I understand now that when a farmer marries, it is a special event, because you can't separate the farm from the marriage — or even the wedding day.
Get to the church on time
My buddy was with me that day to make sure I got chores done on time and hit the road to Madison, Neb., and St. Leonard's Catholic Church in time for wedding photos that morning. I had washed my old, brown Chevy pickup to make it shine as much as was physically possible for an old truck.
Although I had vacuumed and detailed the inside of the cab for the occasion, I left my pliers and a small roll of baling wire in the truck, because you never know when you might need them. As it turned out, when we got to the church, some of the floral arrangements and the bride's bouquet were coming apart, so we used those crucial farm tools to fix them.
When you farm and you get married in early May in Nebraska, you catch a lot of flak from your farming neighbors, who complain about having to attend a wedding on a day when they could be planting corn.
One of my neighbors complained about this so loudly that we made a sign, reserving a special parking spot just for him, in case he was out planting corn a little too long that morning and was late coming to the wedding.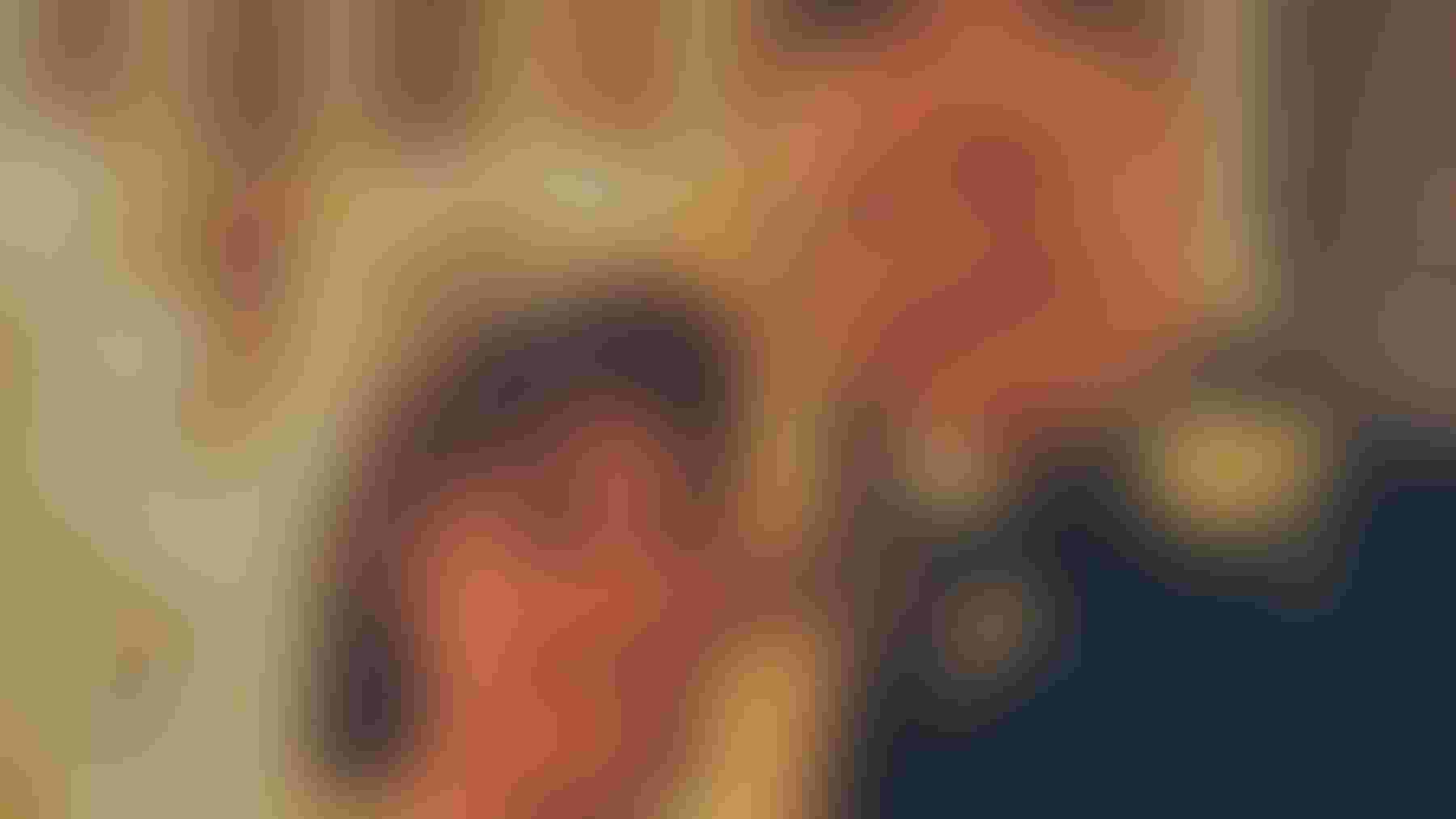 YOUNG FOLKS: Our wedding day was May 2, 1998, at St. Leonard's Catholic Church in Madison, Neb. It was a cold, drizzly and windy day, so it would have been a tough day for planting anyway, allowing most of our farming neighbors to attend the wedding.
It was a perfect wedding Mass in a beautiful church. My wife, Donna, was teaching at the time at St. Leonard's School in Madison, so she and I knew the parish priest, Father Bill, and the deacon and his wife who did our marriage preparation classes, Fred and Millie, quite well.
I can recall Fred teasing Donna during the ceremony about growing up in Omaha and having a little culture shock heading out to the farm. But Donna took it in stride. She had always wanted to marry a farmer. When the Mass had ended and we walked out of the church, we saw a horse and buggy waiting to take us to the hall for the reception. My parents had hired a good friend from Crofton to bring his horse and buggy down to Madison for the occasion. It was the perfect mode of transportation for us.
During the reception and dance that followed, my wife's second grade students from St. Leonard's surrounded her for a photo. And our college friends and family conspired for a little ceremony, offering special farm gifts for Donna — like her own 5-gallon bucket, pocketknife, coveralls and pliers — so she'd be ready for farm life. They, in turn, provided me with lots of teacher-related necessities, including an apple for the teacher. It was all in good fun.
Getting back home
After a quick honeymoon to Nebraska City, I was anxious to get back home, because it was planting time and I was behind. As we drove on our road and approached our driveway, we realized that our friends had continued their antics. A sign hanging on our mailbox proclaimed, "Curt got himself a wife." Little flags lined the quarter-mile driveway all the way to the house.
My tractor, which was hooked onto the disk, was wrapped in toilet paper. My IHC 560 and loader were wrapped in toilet paper. My skid loader was wrapped in toilet paper. Even the silo had TP hanging from it all the way from the top.
These so-called friends, who apparently had no fear of heights, had worked very hard to make our reception back home memorable. Since then, I have been able to positively identify most of the perpetrators, and I can honestly say that I have paid them back in kind.
But I remember something that our parish priest told us before we were married, and I've been reminded of this since then many times. "Don't worry much about the wedding day," he told us. "Take more time planning your marriage."
The marriage takes time. Together, Donna and I have been blessed with four wonderful children, a life on the farm that has offered many opportunities to work together, play together and just be together.
We've hauled corn, fixed fence, chased cows, cared for baby calves and baby chicks, grew many gardens, planted many trees, and enjoyed pasture rides and working as a team around the homeplace. Although we don't farm full time anymore — because we still live on the same farm and still have critters around — we still enjoy all of those things today.
Together through thick and thin
That said, it hasn't always been easy. Like all farm families, there have been challenging days, losses and many days of tears and prayers. I've lost both of my parents, and Donna lost her father. Plus, we've lost many loved ones, neighbors and close friends. We've suffered through extremely difficult financial times, drought, floods, high winds, poor markets, expensive mechanical breakdowns, illness, farm accidents and even a house fire.
When a farmer marries, both the farmer and the spouse become a farm team, through thick and thin. Any farm couple who has gone through 25 years or more together knows that importance of teamwork, sticking together and walking side by side through both the challenges and the celebrations.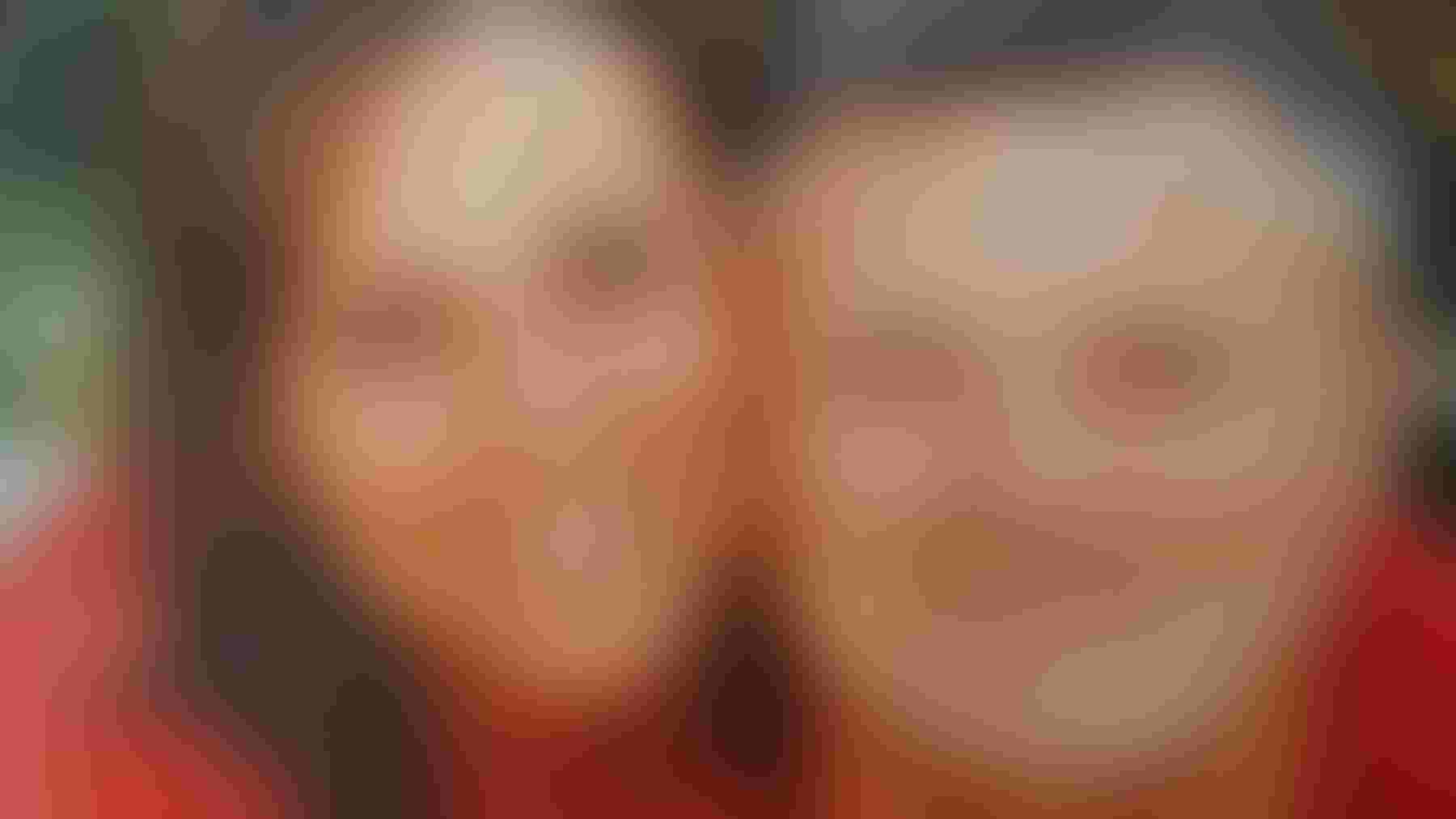 YOUNG AT HEART: We haven't aged a bit in 25 years of marriage on the farm.
For me, Donna has been that strong, steady and constant companion that I had always prayed for, but never thought I would actually find. She has loved me on days when I wasn't all that lovable. In many ways, she is my hero.
So, as for me, today I am thankful that Donna and I have had the opportunity to experience the farm family adventure together for the past 25 years, and I pray that we can continue to walk that walk together for another 25 years and more.
I wanted to share our celebration with our Nebraska Farmer and Farm Progress readers, who seem like family much of the time. And for those farming couples out there in our readership, I wish you all of the same great blessings that we have had so far in our lives together.
P.S.: A little advice to those farmers who will be getting married in the next year — stay away from planting time for your wedding date — unless you don't mind a little guff from your neighbors.
Comments or questions? Drop me an email at [email protected].
Subscribe to receive top agriculture news
Be informed daily with these free e-newsletters
You May Also Like
---