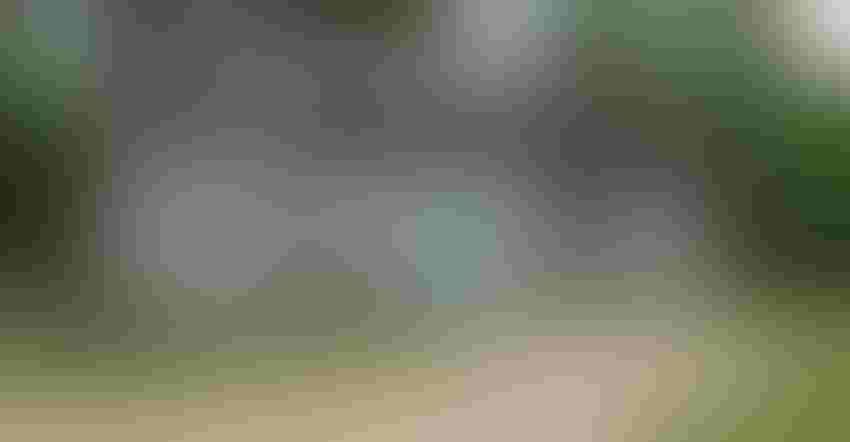 THE SELFLESS SERVE: Perhaps no one set a better example of serving, even if it meant personal sacrifice, than Abraham Lincoln. Today, volunteers to preserve his history at places like the family's log cabin in Lerna, Ill., are in short supply.
Sarah Steedman
History needs to be preserved. If you forget the lessons of history, you're doomed to repeat those mistakes. That's why I like to visit historic places where history is being preserved. Perhaps the visit that left the biggest impression on me this year was the Abraham Lincoln log cabin site near Lerna in east-central Illinois. It's a state memorial dedicated to preserving the history of Lincoln's family and their time in central Illinois.
What concerned me was what I learned while I was there.
The receptionist in the modern building, working alone, ushered me into a display of lifelike scenes from the period when Thomas Lincoln, Abraham's father, worked the farm. I noticed some of the audio information buttons no longer worked when I pushed them.
Then she asked if I wanted to see a short film about the site. It was Labor Day weekend, but I sat alone and viewed the movie, made many years earlier. It showed volunteers in period costume greeting visitors on the site, transporting them back to the time when the Lincoln family actually worked the farm.
"That was awesome and very educational," I told the lady before heading out to the farm sites.
"Yes, isn't it a shame it isn't that way today?" she asked. What?
"Oh, we just don't have volunteers anymore to operate the farm that way. Except for special times during the year, people don't dress in costume — they don't act like they're living in the period anymore. There is no one there except a groundskeeper."
Was she kidding?
Unfortunate truth
When I reached the Lincoln farmstead, the cabin was open, so I walked in. I got a sense of Thomas and Sarah Lincoln living there, but there was no one to answer questions. Outside I spotted the groundskeeper watering the animals in the barn lot.
"I'm glad you liked the cabin," he said. "Normally, it's not open, but being Labor Day weekend, I unlocked it this morning." I passed on visiting the second farmstead when he told me there was no one there either.
I went inside again, where a middle-aged man and his family were talking to the receptionist. He obviously lived nearby. "I've got some time I could help here now and then. Do you accept volunteers?"
"Oh, yes," she said, smiling. "Let me get you a form. We just don't get nearly enough volunteers anymore." Then she handed him a form.
I left perplexed. At least there is one person left in this generation willing to volunteer to preserve heritage that is part of the fabric of rural America. Are there more? They certainly weren't at the Lincoln site.
You likely don't live near the Lincoln site, but you live near a park, a school with an FFA chapter, a soil and water conservation district office — someplace that could use a volunteer. Are you putting your God-given talents to work for something besides just making a living? If you don't, who will?
Maybe it's time we all did an inventory of the talents we have, and looked for places to help. Otherwise, our grandchildren may miss out on what makes agriculture great: a selfless volunteer spirit tempered by a sense of history.
Subscribe to receive top agriculture news
Be informed daily with these free e-newsletters
You May Also Like
---