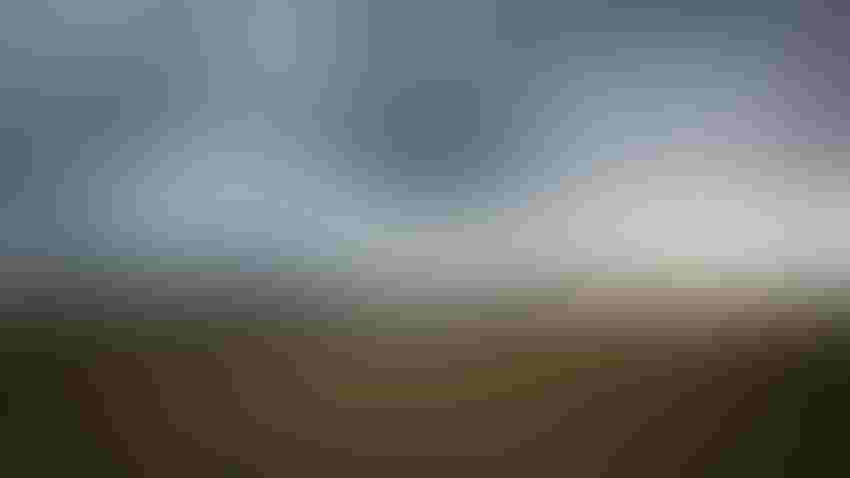 Section 22006 of the Inflation Reduction Act allocated $3.1 billion for USDA to expeditiously provide relief for "distressed USDA borrowers whose agricultural operations are at risk."
SpVVK/Getty Images/iStockphoto
Not long after President Biden signed the Inflation Reduction Act last Aug. 16, USDA announced it was providing $800 million of IRA funding to make about 11,000 direct and guaranteed loan borrowers current in their payments.
Those funds were made available through Section 22006 of the Act, which allocated $3.1 billion for USDA to expeditiously provide relief for "distressed USDA borrowers whose agricultural operations are at risk."
Section 22007 of the IRA is supposed to provide $2 billion in other financial assistance to farmers who experienced discrimination in USDA lending programs prior to 2021. In contrast, USDA has begun applications for borrowers in Section 22007.
"The Farm Service Agency has been focused on Section 22006; that's the distressed borrower payments," said Zach Ducheneaux, administrator of the FSA, which oversees the Agriculture Department's farm lending programs in an interview on July 6. "We had that work prioritized for us in the Inflation Reduction Act.
"Section 22007 is really happening at more of a Department level, and more news is coming out on that soon," he noted. "Meanwhile, Section 22006 has allowed us to focus on making sure we're able to keep those farmers on the farm if we're able to do so. In my recollection, we've had less than a handful of foreclosures that involved our borrowers over this period of time."
(USDA announced the financial assistance application process for Section 22007 borrowers. For more information, visit https://www.usda.gov/media/press-releases/2023/07/07/financial-assistance-application-process-opens-usda-farm-loan.)
Third party assistance
Ducheneaux, who is Native American and whose family operates their fourth-generation ranch in South Dakota, said one of the reasons the Section 22007 process has been slower comes from language in the Inflation Reduction Act. The law requires USDA to make the financial assistance available through a third party.
"That comes directly from the authorizing statute, and it's what Congress mandated that we do," he said. "My perspective on that is there is a lot of sentiment in the countryside that we're working to unpack where there is a lack of trust in the USDA and its ability to be a square arbiter based on historic dealings.
"Congress said, 'Hey, we acknowledge that,' and this $2.2 billion, that's from 22007 should be handled by an independent third party with guidance from the department; so there is clarity that folks are getting a fair forum there for their claims."
USDA has been the defendant in a series of lawsuits claiming that Black, Native American, Hispanic, female and Asian American farmers have been discriminated against in USDA's farm lending process.
Black farmers filed a lawsuit alleging discrimination in USDA in the late 1990s, in what became known as the Pigford case. A second lawsuit in the 2000s became known as Pigford 2. Native American farmers subsequently filed the Keepseagle case; women farmers the Love case; and Hispanic farmers the Garcia case.
Debt buildup
While USDA has paid millions in claims from those lawsuits, some farmers of color continue to struggle with debt built up from years of loan servicing with USDA's Farm Service Agency, which has overseen its lending programs since the 2000s.
Ducheneaux, who became FSA administrator in February of 2021, says his priority has been "keeping farmers farming and helping distressed borrowers stay on the farm."
Farmers with farm ownership loans guaranteed by USDA have been slower to get help in some cases – not because they didn't deserve it, but because of the structure of their loans. Ducheneaux was asked about an Oklahoma rancher who had been foreclosed on while waiting for assistance from USDA.
"I think it's important to note that he has not been eligible for the assistance that we've rolled out thus far because we had to triage," he said. "We were given $3.1 billion to deal with distressed borrowers across a $31-billion portfolio. And it's important to note also that that subset of ag borrowers is among the most economically vulnerable in the country.
"So, there's a strong case to be made that they're all in some measure of distress because they couldn't secure credit elsewhere, and that's how they found their way into FSA through a direct or a guaranteed loan relationship. My phone number been out on the website ever since I got this job, and I've talked to a lot of guaranteed borrowers and heard their input."
He said FSA's lending team is working on a slate of guaranteed borrower assistance and what that might look like. "Please let that and other producers know that he's welcome to call me and share his circumstances so we can try to do our best to include all the variations of distress in our actions.
Extraordinary measures
Among those are what FSA is calling extraordinary measures to help borrowers.
"These are sort of analogous to the circumstance you described, but it's specific to our direct loan borrowers at this time," he noted. "We have producers who sold essential assets, who cashed out retirement funds or the college fund or borrowed money from a family member so they could stay current with us.
"These folks want to make sure they're taking every step they can to make those payments as agreed to. Oftentimes, they will extend themselves further than might make sense. So that extraordinary measures assistance is out now, and I think the team is going through those, considering each on a case-by-case basis and then providing some assistance there."
FSA gathers information on loans made by banks and guaranteed up to 95% by FSA twice a year, he said. "When we put that together in mid-April, we went to work to build the slate of guaranteed loan assistance that can best meet their needs.
"We don't always know all the circumstances, but I'm right there with you. I feel like a 95% guarantee on a loan should empower that lender to take all the measures of flexibility they can."
Subscribe to receive top agriculture news
Be informed daily with these free e-newsletters
You May Also Like
---