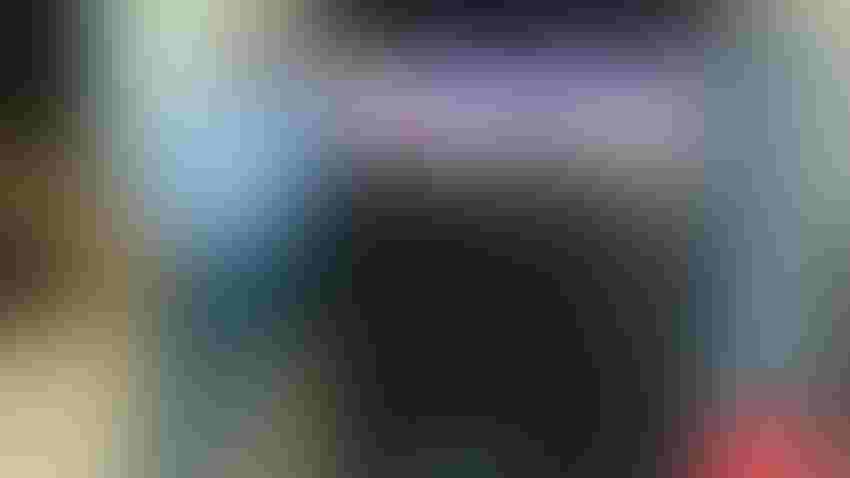 Clint Cowden, dean of academic affairs at Hartnell College in Salinas, California, is already working to educate today's students for tomorrow's high-tech agricultural jobs. The community college was just awarded a $9.5 million federal grant that will help boost programs and recruitment for students from underserved communities to be trained for the kinds of rolls U.S. agriculture needs in the 21st Century.
Todd Fitchette
Hartnell College was awarded a $9.5 million federal grant that is part of a $262.5 million investment by the USDA to fund higher education for low-income, disadvantaged communities. The project aims to promote high-skill agricultural occupations for Latinx students.
The project, titled "Hartnell College Learning to Lead: Career Pathways Supporting US Leafy Green Production," is a partnership with Imperial Valley College, California State University Monterey Bay, and the University of Arizona, Yuma. The partner institutions are interconnected through deep educational, economic, agribusiness, and cultural ties. The Salinas Valley and the Imperial Valley-Yuma region have complementary agricultural seasons, providing the United States and beyond with year-round leafy greens and fresh-cut vegetables.
The project will feature extensive high school outreach and engagement. Students will be recruited through the partner community colleges for the first two years of instruction and then can transfer to one of the four-year universities to complete their degree. The program will be designed to facilitate multiple on and off ramps for students to acquire needed skills, complete certificates or degrees, and transfer to a four-year program.
"This is the largest grant in the history of the college," said Michele Peregrin, Director of Grants Development & Innovation at Hartnell College, in a prepared statement.
The four institutions will focus on building and sustaining the future food and agricultural sciences workforce. Grant projects will magnify existing student support and career development programs for students pursuing four agricultural degree/transfer-track pathways in Agriculture Business Management, Agriculture Food Safety, Agriculture Plant Science, and Industrial Automation/Mechatronics.
Grant helps students
During the five years of the grant, Hartnell's grant will enroll over 850 eligible students and increase the credential completion rate by 10%, including certificates, associate, and bachelor's degrees. Over half of the grant funds are planned to go directly to students through internship stipends and scholarships.
Hartnell College and the three grant partners are accredited Hispanic Serving Institutions (HSIs) located in two of the nation's most productive agricultural regions: the 1,000-square-mile Salinas Valley, the 500-square-mile Imperial Valley, and the 280-square-mile Yuma County agricultural region.
"With the aid of this NEXTGEN grant, we're strategically positioned to shape the future generation of agriculture producers and scientists in the Salinas Valley and the Imperial/Yuma region," said Clint Cowden, Dean of Academic Affairs at Hartnell College. "Our goal extends beyond increasing agricultural productivity and to enhance the safety of our nation's year-round supply of leafy greens."
The Salinas and Imperial valleys are in two of California's top 10 agriculture-producing counties, which lead the nation in agriculture production. Monterey County (including the Salinas Valley) is ranked fourth at $4.4 billion in agriculture production, while Imperial County including the Imperial Valley) is ranked ninth at $2.1 billion, according to the California Department of Food & Agriculture.
This USDA grant program is funded by President Biden's Inflation Reduction Act, which aims to lower costs for American families, expand access to markets to producers from all backgrounds and communities, build a clean energy economy and strengthen American supply chains.
Subscribe to receive top agriculture news
Be informed daily with these free e-newsletters
You May Also Like
---