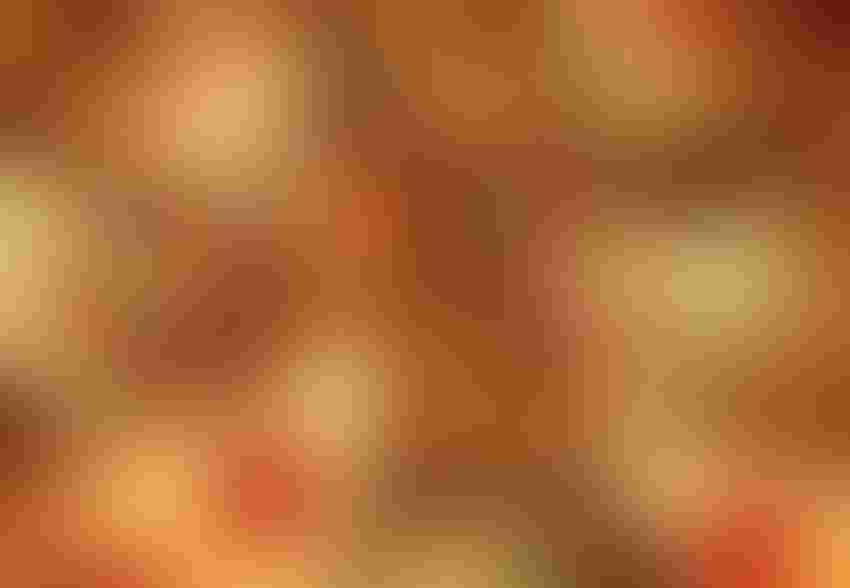 wildpixel/iStock\/Getty Images Plus
"[W]e found that poor dietary habits are associated with a range of chronic diseases and can potentially be a major contributor to non-communicable disease mortality (death) in all countries worldwide."
The Bill and Melinda Gates' Foundation funded and published this study on April 3, 2019. The study, entitled "Health Effects of Dietary Risks in 195 countries, 1990-2017: a systematic analysis for the Global Burden of Disease Study 2017," claims to be "...a comprehensive picture of the potential impact of suboptimal (poor) diets on non-communicable disease mortality and morbidity..."
The goal is to improve the diet of individuals across nations around the globe.
The researchers evaluated the consumption by individuals of major foods and nutrients by citizens in 195 countries. The list of professors and their affiliations range from University of Washington in Seattle to the stem cell transplantation center at the University of Tehran in Iran.
The list of collaborators and their affiliations are impressive as well, including the U.S. Institutes of Health, Unilever, Tufts University, and the National Health and Medical Research Council from Australia.
A closer look at diets
The study examined diets low in fruits, vegetables, legumes, whole grains, nuts and seeds, and milk. As to be expected, diets which were high in red meat, processed meat, sugar-sweetened beverages, trans fatty acids, and sodium, were also examined. The report concludes "Globally, consumption of nearly all healthy foods and nutrients were suboptimal in 2017."
It is hard to believe with the milk surplus we have in the United States that not enough milk is being consumed per day. Just as important suboptimal food consumption was not good or too high. For example, "The consumption of sugar-sweetened beverages (49 grams per day) was far higher than the optimal intake." (1 ounce = 28.6 grams). Processed meat consumption was recently attacked by New York City Mayor Bill De Blasio and was also found to be a problem. "[G]lobal consumption of processed meat (4 grams per day, 90% greater than the optimal amount) and sodium (6 grams per day, 86% greater than the optimal amount) were far above the optimal levels."
The study concluded that men worldwide had a higher intake of both healthy and unhealthy foods than did women. Interesting to the older generation is the fact middle aged adults had an intake of both healthy and unhealthy foods in a higher range.
As we have all noted, it is not unusual to see a young person eating a salad while at the same time drinking a sugar-sweetened beverage. The highest intake of such beverages is among young adults 25-49 years of age. Red meat came in for its own role in an unhealthy diet. This study found that world citizens have a global intake of red meat of approximately 27 grams per day. This intake of red meat is 18% greater than should be consumed.
Key take aways
It should come as no surprise that people in Asia, Caribbean, South Asia and people living in the sub Saharan African area had an intake of healthy levels of vegetables, seafood omega-3 fatty acids which were optimal. Other interesting conclusions of the study show that whole grains being low in a diet was a leading dietary risk factor causing death.
In many regions of the world, a diet high in sodium is the leading dietary risk factor in causing death. High intake of sodium caused a high risk of death in China, Japan and Thailand.
In one surprise, it was determined that low intake of whole grains is a leading dietary risk factor for death in the United States, Brazil, Russia, Germany and Turkey.
In another interesting conclusion, Méxican consumption of nuts and seeds caused Mexicans to have large numbers of diet-related deaths.
Not surprisingly in poor countries around the world there was not a high consumption of red meat, processed meat, trans fat, and sugar-sweetened beverages.
The authors of the study concluded there must be "...global efforts to improve the quality of the human diet." Something to think about for those of us engaged in food production in the United States.
The opinions of the author are not necessarily those of Farm Futures or Farm Progress. 
Subscribe to receive top agriculture news
Be informed daily with these free e-newsletters
You May Also Like
---