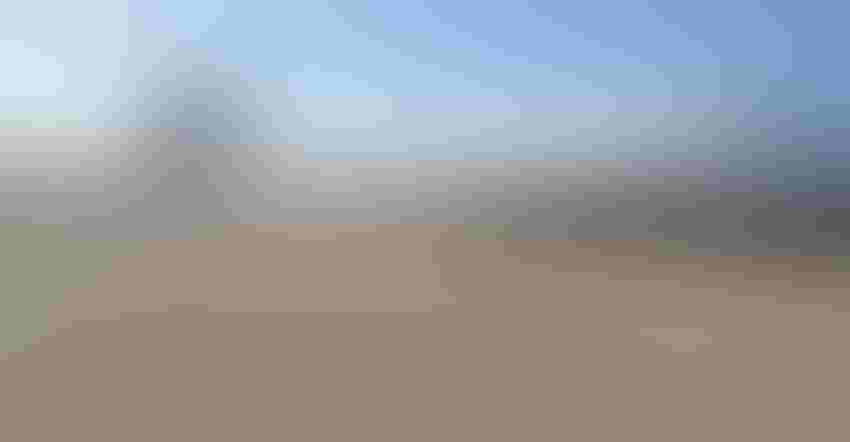 GRAIN ON THE GROUND: Watching the struggle in farm country makes it hard to believe claims that the economy is the best it's ever been.
Almost every day, sometimes two or three times a day, I hear someone say that the best thing out there right now is how strong the economy is. The economy is really booming. Unemployment is historically low. Companies are "pouring" back into the U.S., job creation is soaring, the stock market is rocking and things are well, greater than America has been in a long, long time.
All that sounds like things are GREAT right now. But are they?
I spend a lot of time driving around rural Kansas and talking to farmers. The economy, from the farm gate, isn't so great. Commodity prices are far from awesome. Net farm income is the lowest in 12 years. Fuel prices have shot up right in time for planting season. Fertilizer won't be far behind.
The things that might fix that — new markets, a robust Renewable Fuels Standard that recognizes ethanol's role in cleaner air — seem nowhere near a done deal. In fact, our leadership has bowed out of TPP with no bilateral agreements in sight, NAFTA is on the ropes and there aren't even talks going on with former TPP partners. Trade talks with China appear to have given up a great deal more with the ZTE mess than we have gained with vague promises to "buy more stuff" from the U.S.
Kansas farmers are looking at a fairly dismal wheat harvest with massive damage from drought, hail and high winds. It's a long time until fall harvest. There's talk at the federal level about "reorganizing" government and moving nutrition programs to the Department of Health and Human Services, a massive potential blow to USDA.
At a recent ag forum in Manhattan, Kan., Sens. Pat Roberts and Jerry Moran and Secretary of Ag Sonny Perdue insisted that all the trade issues will solved soon when President Donald Trump's ultimately brilliant negotiating skills emerge.
Perdue acknowledged that the president's "unique negotiating style" can make farmers a little uncomfortable, but he insisted that all will be well when the strategy behind it brings on resounding success.
"They tell me I am playing checkers while Trump is playing chess," Moran says. "I sure hope that's true, because this looks like a really risky game to me."
Well, excuse me, but I'd feel a lot better if some of the evidence of a brilliant, or even a smart, strategy would start making an appearance. All the tariffs, retaliation and bullying of allies sounds more like ignorance of economics than a sure-to-succeed strategy.
I love the fact that we have low unemployment. But I'm still concerned that an increase in wages for most working Americans isn't coming along with it. Past wisdom suggests that coming close to "full employment" means that employers will have to pay more to get the best workers because there are more jobs than people. So far, that hasn't happened. American companies that don't want to pay higher wages just move production offshore. Employment gains have been mostly in the service industries such as retail and health care.
Even more troubling is the ballooning debt and a troubling financial cloud hanging over Social Security and Medicare. Trump's first year is office has seen $1 trillion in deficit spending. That's a faster increase than at any time since the first years of the Reagan administration when the deficit grew at what was then the fastest rate in American history. Think about that. We are racking up debt faster than the country did as we geared up for World War II, or faster than during Vietnam. Faster than the days after the fall of the Twin Towers. Where are we spending all that money? Not on key infrastructure. Not on shoring up social programs. Not on border security. It's simply financing giant financial windfalls for very rich people and companies at taxpayer expense.
I see the "great" economy. But I feel a little uneasy when I know what's going on in farm country, when I know that trade agreements are being trashed while the national debt soars and we fall further behind all the world's industrial countries when it comes to meeting our future needs for innovation and transportation.
It is a bright, sunny afternoon. But every once in a while, I feel a hint of a cold wind, not unlike the sudden shift that makes you keep an eye on the southwest sky on a hot, June afternoon in Kansas.
Subscribe to receive top agriculture news
Be informed daily with these free e-newsletters
You May Also Like
---