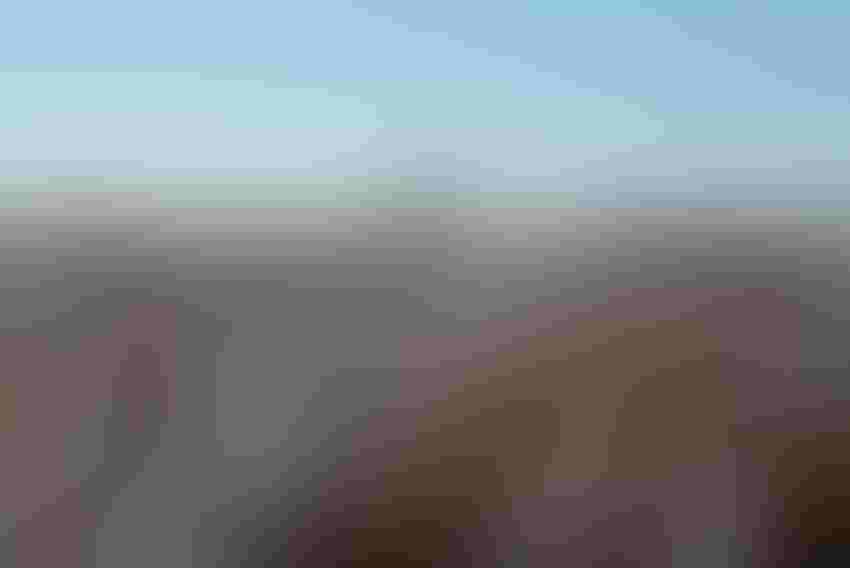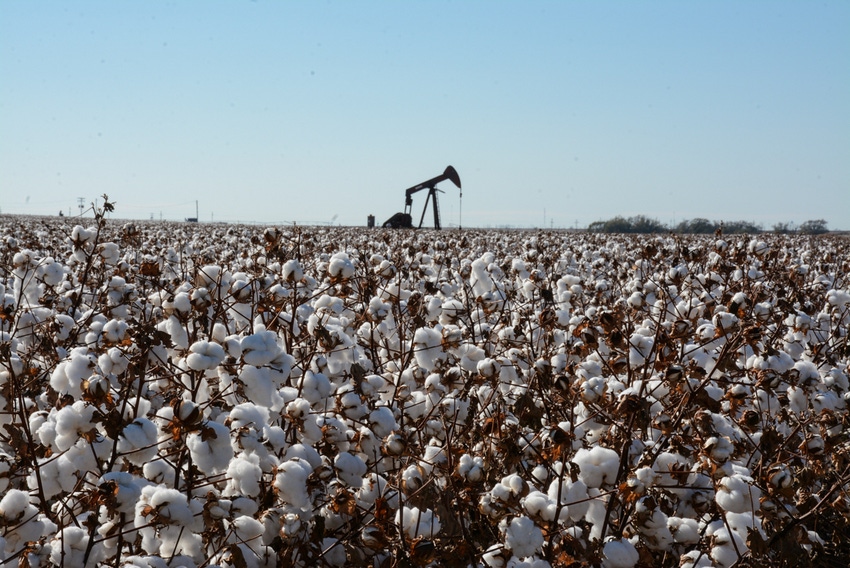 A pumpjack amidst cotton fields. Do you know your surface owner rights? If you own the surface of your property and somebody else owns the minerals, did you know Texas law favors the mineral owner and allows them to use the surface of the property to produce the minerals, regardless of whether you want them to do that or not? Tiffany Dowell Lashmet covers topics such as this and much more in her free, online publication.
Shelley E. Huguley
In Texas, where more than 95 percent of land is privately owned, according to Texas Land Trends, landowners may not always know they're rights regarding issues such as liability, fencing or surface ownership.
Confusion and misconceptions, along with countless questions, has fueled the creation of Owning Your Piece of Texas: Key Laws Texas Landowners Need to Know, written by Tiffany Dowell Lashmet, assistant professor and Extension specialist in Agricultural Law with Texas A&M AgriLife Extension.
The 137-page, free, online publication covers 13 topics from oil and gas law to eminent domain to pipeline and transmission line easement to special use tax valuations. Lashmet also included a chapter entitled, "Key Estate Planning Documents."
"I almost didn't include this chapter because I wasn't sure it really fit but having your basic documents in place for an estate plan is so important that I decided to put it in the handbook anyway," says Lashmet. "Whether you are a landowner, if you're running cows, or if you're a person who lives in town, the importance of having the basic documents (a will, a medical power of attorney, a durable power of attorney and an advanced healthcare directive) cannot be over-stated. If you will have those four documents in place, the amount of trouble, headache and money you can save your family when something happens is unbelievable."
Lashmet, who holds agricultural law and landowner seminars throughout Texas, talked to Farm Press about her publication and some of the "hot topics" of land ownership.
"Whether you've owned land for a year or a hundred years, this information can apply to everybody."
To whom is the handbook most useful?
All Texas landowners, which includes new landowners, people who live in the city but have land in the country and absentee landowners. "Maybe mom and dad lived in West Texas and the kids now live in Austin or Dallas. Mom and Dad die. The kids inherit the land but they're not moving back to West Texas. That's where this book could be a great resource for somebody who finds themselves living in an apartment in Dallas and now owning ag property in West Texas."
What is a law landowners often don't understand?
Landowner liability. "We talk about the need to have liability insurance, different statutory protections that exist, how liability waivers work and when you can be liable if someone gets injured. It's shocking to me how little people know about liability because that's something that affects every landowner and every tenant regardless of where you are, what your operation looks like or how big or small it is."
What are some misconceptions you try to dispel?
Open range. "One thing you'll hear is, 'All of Texas is open range,' which, historically, was true. But there are actually two provisions in the law that make most of Texas closed range. That's something a lot of people don't know."
See, Gallery: Brownfield, Texas, couple named Peanut Efficiency winners
haring in fencing costs.  "I'll get questions from people who want to know how they can make their neighbor share in the costs to build or repair their boundary fence. In Texas, you can't."
Leases and special use tax valuation. "Absentee landowners are often interested in leases. Special use tax valuation is important in these (absentee lease) scenarios, so making sure someone uses the property in a way to be considered an agricultural use that meets the requirements of the local County Appraisal District."
What are some issues related to oil and gas?
Surface owner rights. "Some folks may not know how Texas treats a surface owner. For example, if I own the surface of my property and somebody else owns the minerals, Texas law really favors the mineral owner and allows them to use the surface of the property to produce the minerals, regardless of whether I want them to do that or not. We see a lot of conflict over this."
Eminent domain. "We see a ton of issues raised regarding eminent domain for pipelines. One example is the Permian Highway Pipeline, which is routed to go from the Permian Basin through the Hill Country down to the Houston ship channel. We get a number of questions and there have been several landowner meetings regarding this. People are really shocked at how Texas law applies when you're dealing with a for-profit pipeline company and their ability to use eminent domain to take private property."
These are just a few of the topics discussed in Lashmet's free publication. At the end of the day, she says she just wants people to be aware. "A lot of times, there are things you could do proactively now before an issue arises to prevent it later. When we talk about liability insurance and how hanging up the sign reduces liability for recreational users, just being aware of things you can do now to try to protect yourself on the back end is really important.
"The other goal I had was to get people familiar with different resources so when they have questions, maybe five years from now, they'll know where to look. Every chapter in the book has an "Additional Resources" section and I link to articles and podcasts, as well."
In conjunction with her book, Lashmet holds workshops throughout Texas. The last two for 2019 will be held in Cat Spring and College Station. To learn more or to register for those workshops, go to http://bit.ly/32griHE. "In my live programs, I always try to have at least one local attorney come and speak with me. I like to do that because it lets people put a face with an attorney in the community and allows them to get to know someone who does that type of law."
Subscribe to receive top agriculture news
Be informed daily with these free e-newsletters
You May Also Like
---